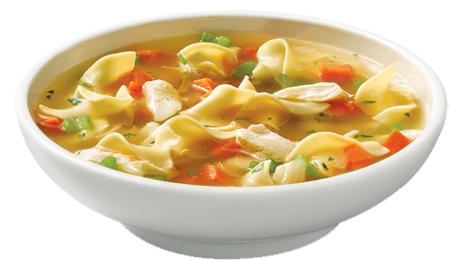 Soup is a great tailgate recipe when it is cold out. And although the calendar says it is Spring, it is still pretty nippy out. So here are a couple great ones for your tailgate.
Loaded Potato Soup
Ingredients:
4 (6-ounce) red potatoes
2 teaspoons olive oil
1/2 cup prechopped onion
1 1/4 cups fat-free, lower-sodium chicken broth
3 tablespoons all-purpose flour
2 cups 1% low-fat milk, divided
1/4 cup reduced-fat sour cream
1/2 teaspoon salt
1/4 teaspoon freshly ground black pepper
3 bacon slices, halved
1.5 ounces cheddar cheese, shredded (about 1/3 cup)
4 teaspoons thinly sliced green onions
Preparation
Pierce potatoes with a fork. Microwave on HIGH 13 minutes or until tender. Cut in half; cool slightly.
While potatoes cook, heat oil in a saucepan over medium-high heat.
Add onion; sauté 3 minutes.
Add broth.
Combine flour and 1/2 cup milk; add to pan with 1 1/2 cups milk.
Bring to a boil; stir often.
Cook 1 minute.
Remove from heat; stir in sour cream, salt, and pepper.
Arrange bacon on a paper towel on a microwave-safe plate.
Cover with a paper towel; microwave on HIGH for 4 minutes.
Crumble bacon.
Discard potato skins.
Coarsely mash potatoes into soup.
Top with cheese, green onions, and bacon.
Hearty Chipotle Chicken Soup
Ingredients:
1 large onion, chopped
1 tablespoon canola oil
4 garlic cloves, minced
4 cups reduced-sodium chicken broth
2 cans (15 ounces each) pinto beans, rinsed and drained
2 cans (14-1/2 ounces each) fire-roasted diced tomatoes, undrained
3 cups frozen corn
2 chipotle peppers in adobo sauce, seeded and minced
2 teaspoons adobo sauce
1 teaspoon ground cumin
1/4 teaspoon pepper
2 cups cubed cooked chicken breast
1/2 cup fat-free sour cream
1/4 cup minced fresh cilantro
Directions:
In a Dutch oven, saute onion in oil until tender.
Add garlic; cook 1 minute longer.
Add the broth, beans, tomatoes, corn, chipotle peppers, adobo sauce, cumin and pepper.
Bring to a boil.
Reduce heat; simmer, uncovered, for 20 minutes.
Stir in chicken; heat through.
Garnish with sour cream; sprinkle with cilantro.