Last Updated on 04/15/2021 by Inside Tailgating
If you were one of the lucky ones to snag a ticket to the BCS Championship Game next week in Miami, you may be wondering: what are some of the great sights that Miami has to offer? Well we here at Inside Tailgating got you covered as I will give you my five things to check while you are in the Vice City area. Having spent some of my summers in Miami, I can tell you that the city is lively, the air is sweet, and the people truly embrace the Miami lifestyle. So here are some spots you and your friends should check out before you depart for Sun Life Stadium.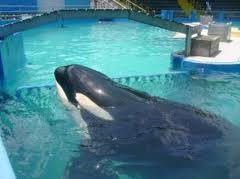 The Miami Seaquarium: If you are intrigued by Sea Life and want to high five a dolphin, then the Miami Seaquarium is the place for you. With tons of fish to admire and activities to engage in this place will blow your mind. It can also count as exercise when you walk around the Seaquarium's facilities.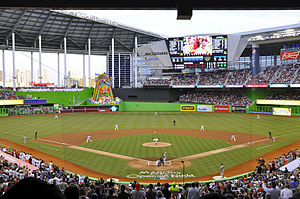 Tour the Miami Marlin's Ballpark: Why stop with one sport, when you can see where the Miami Marlin's play and tour their great stadium. The stadium is huge and it is truly a sight to behold. One of the best things about this amazing ballpark is that there's an aquarium behind homeplate. Say it again…There's an aquarium behind homeplate. I'm still hoping A-Rod gets sent here.
Zoo Miami: If you are headed to the BCS Championship, you are already going to see a guy dressed up like an elephant. But, because I am such an animal lover and I always want to see giraffes when I get the chance, Zoo Miami is a fun trip to see real animals in a warm climate. If you are coming from a cold, wintry climate, take the time to see animals like Flamingo's and Elephants, and Zebras, and Giraffes INSTEAD of snowmen. This place is especially great if kids are with you on your trip.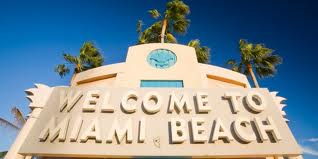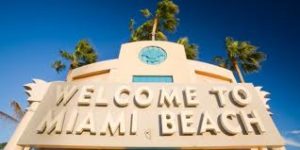 Miami Beach: You can't go to Miami without going to the Beach and Miami Beach is top rated. Relax from all the previous activities and just enjoy the waves crashing on the Miami Sand while enjoying a nice corona or drink of your choice.
Arcade Odyssey: When you go on vacation sometimes you miss your video games. This place will remedy that for you while you take a trip down memory lane into some of the hardest and most challenging arcade games from your past. Conquer them all if you can but make sure you bring plenty of quarters. http://www.arcadeodyssey.com/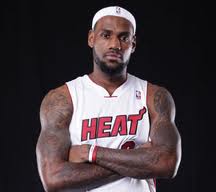 Catch a Heat Game at American Airlines Arena: The Heat are playing the Sunday before the BCS game against the Washington Wizards. If you have time and can afford to check out the game make it a sports filled weekend and watch LeBron take it to the Wizards.
Miami Science Museum: Again, this one is for the kids if you brought the family along. The Miami Science Museum is the perfect place if you want to educate them and keep them occupied from complaining about the heat and why they have to go to this game, take them here. The information and fun filled lessons will tire them out and keep them educated. You might learn something yourself.
All of these places are great to see so choose wisely and prepare for one of the biggest games of the season! If you want a few more things to check out in Miami, be sure to check out tripadvisor.com. Do you have any other suggestions? Let us know! Shoot us a message below or tweet us @InsideTG!