The NASCAR Cup Series Returns Sunday, May 17, in Darlington, without fans in the stands because of COVID-19. Traditional ways of tailgating at the track take a backseat to finding ways to enjoy from home.
Tailgaters, sports fans, humans, we know. You've been waiting for something, anything, to feel connected to normalcy again as we round turn two (months) of shelter in place. NASCAR, as it often is when tailgating is concerned, is our answer.
The sport with a long legacy of passionate tailgating is giving us the perfect excuse to throw backyard parties, even if it means just firing up the grill and moving a TV out to the back porch. No more replays of old races required. This is the real deal.
Starting Sunday, NASCAR is giving us four races in 11 days – two in Darlington, S.C. and two in Charlotte, N.C. – trying to cram as much action as logistically (and legally) possible into what's left of the month of May.
On Friday, NASCAR also announced its plans for an additional five Cup races to follow in Bristol, Atlanta, Martinsville, Miami, and Talladega.
No fans will be allowed in the stands for any of the races, but that hasn't dimmed the excitement of NASCAR fans like sisters-in-law Dawn Armstrong (pictured, right) and Laurie Hall (left) who put on an impressive backyard party for a virtual racing event last month in Richmond.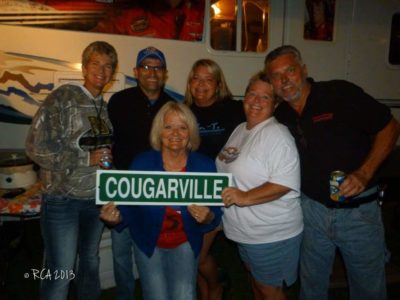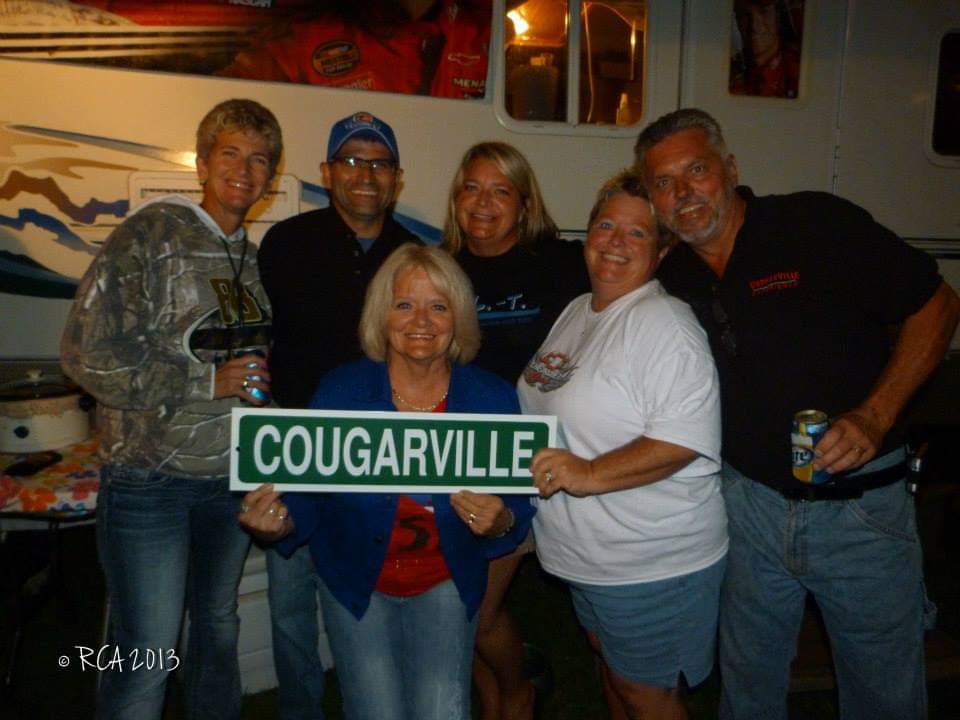 "To actually have the cars back on the track, doing what we love to watch them do, that's the part we're really most looking forward to," says Armstrong, a resident of "CougaRRville," the nickname for their "Cougar" and "Wild Cat" camper tailgates at Richmond Raceway.
Armstrong and her sister-in-law are what the best of the tailgating culture is all about. The two of them made the most of the news that Richmond's spring race was moving to Darlington by going all out for Richmond's iRacing event last month instead, which featured drivers competing in simulated races online, while being broadcast from home on FOX. (Races in Richmond, Chicago and Sonoma were all moved to the Carolinas to complement the originally-scheduled Coca-Cola 600 in Charlotte.)
Laurie Hall's backyard party featured seven guests – within the CDC-recommended guidelines of 10 people or fewer – a tiki bar adorned with NASCAR flags, a hutch to house the TV, and a camper parked in the driveway just in case somebody in their extended family didn't have a designated driver to get home.
With Dawn and Laurie, among others, as our expert contributors, we at Inside Tailgating are sharing 5 Ways To Enjoy Watching NASCAR on TV.
1. Make your own "FanZone"
If you can't be at the track, bring a little excitement you experience at the track home.
Armstrong, an elementary school principal by trade, said she tried to put her own personal mantra to work when organizing their "homegate" last month.
"We're going to make the best of a situation no matter what life hands us," she said. "What you put into it is what you get out of it. If you're missing the excitement, make it exciting."
ForHall, that meant treating the day like race day. She got up early, dressed up in a Chase Elliott hat, shirt and sweatshirt she'd ordered online, and adorned her back patio with NASCAR flags.
"It was fun to decorate," Hall said. "It was a great way to take our mind off of all of the other stuff and try to feel some sense of normalcy in all of this."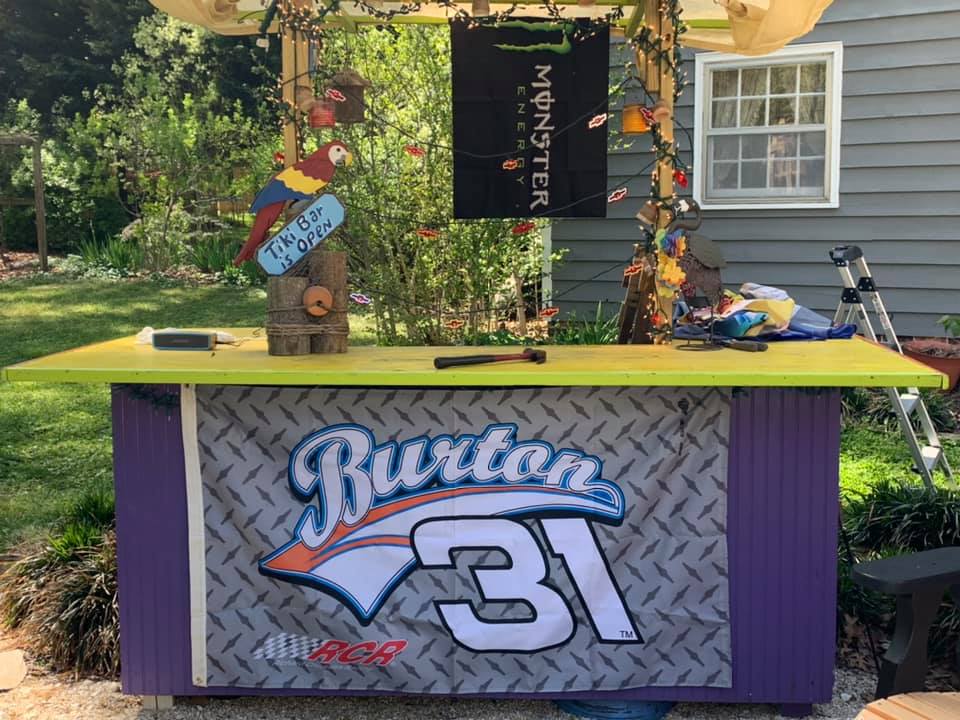 2. Re-create your tailgate spread
Grill up NASCAR tailgate favorites, bringing familiar flavors to the party.
For CougaRRville's Armstrong, that meant hamburgers and hot dogs on the grill, her husband grilling up his best barbecue, a baked bean recipe named for their friend Patsy, deviled eggs and pasta salad.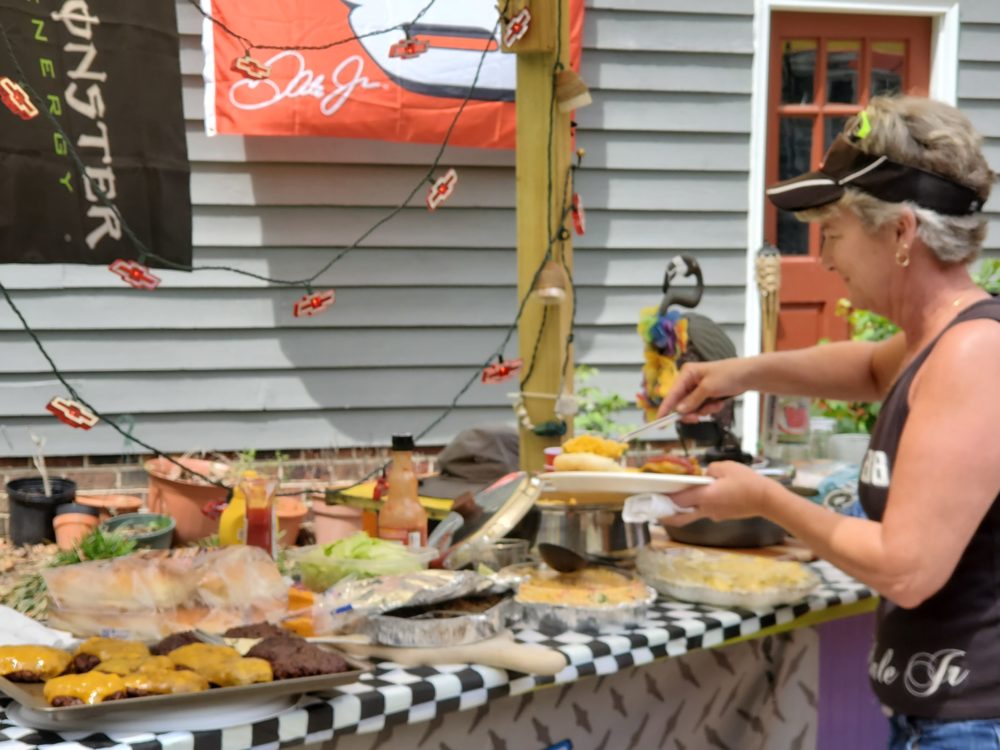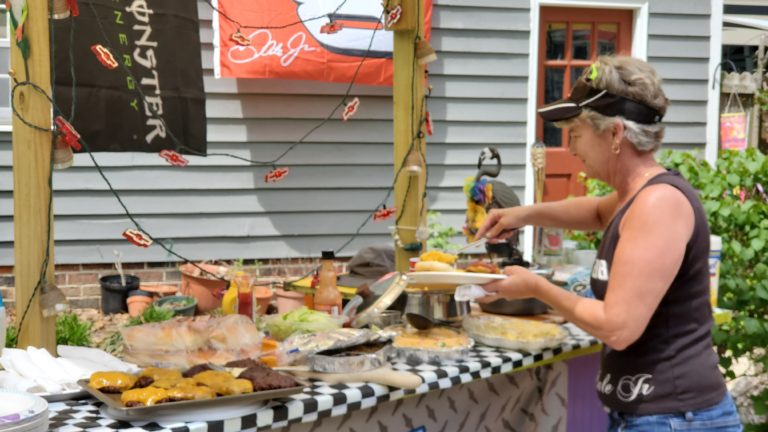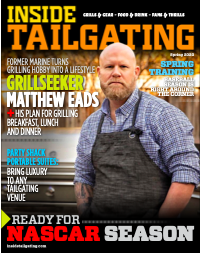 With four races in four days, though, you're going to need some variety on the menu. For some ideas on planning an entire day's worth of meals, like you're tailgating for a race weekend, check out the meal planner Grillseeker Matthew Eads prepared for us in the spring edition of our Inside Tailgating magazine.
Eads' recipes for Smoked BBQ Meatloaf, Hickory Smoked Jack Cheese MOINK balls, and S'mortillas, the family favorite with a twist, will be sure to be a (small) crowd-pleaser. See below for the S'mortilla recipe.
3. Connect Virtually
Reconnect with tailgating friends or make new friends through NASCAR connections online.
One of the main reasons people tailgate NASCAR races is for the camaraderie. Trying to simulate that same feeling in the backyard with fewer than 10 people who are probably your family members isn't easy. Connecting on social media, video apps like FaceTime, Duo or Houseparty, and websites like Zoom can be a great way to remedy that.
Dawn Armstrong created a private group on Facebook to connect with friends from 10 other campsites they've gotten to know tailgating twice a year at Richmond races. (As educators, they don't need all of their weekend activities posted for all to see!) Some of those friends live in Richmond; others live around the Southeast.
"There are so many ways to be close while distant," Armstrong said. "I would encourage people to use technology for that benefit."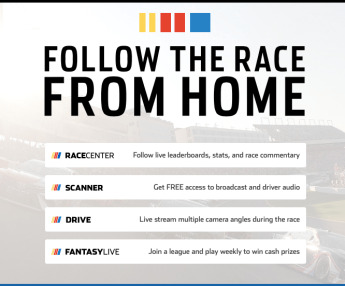 Nascar.com offers up ways to Follow the Race From Home , providing fans four platforms to engage with each other and with the action at the track. Feel as close to being there as possible with leaderboards, commentary, customizable livestream driver audio and video from multiple camera angles inside the car.
Another way they engaged with their friends online was to participate in a race pool. Instead of taking home cash, the winner got bragging rights, and they donated the proceeds to COVID charities. (For more on Fantasy NASCAR, and how to make new connections with NASCAR fans, read on to No. 4.)
4. Play Fantasy NASCAR
There's no better time to embrace fantasy sports then while we're all sheltering in place. In the spring issue of Inside Tailgating magazine, we delved into the world of Fantasy NASCAR with RotoBaller analyst and podcast co-host, Chase Holden (aka: Garage Guy Chase) from Garage Guys Fantasy Sports.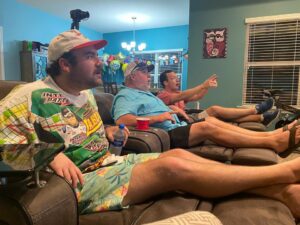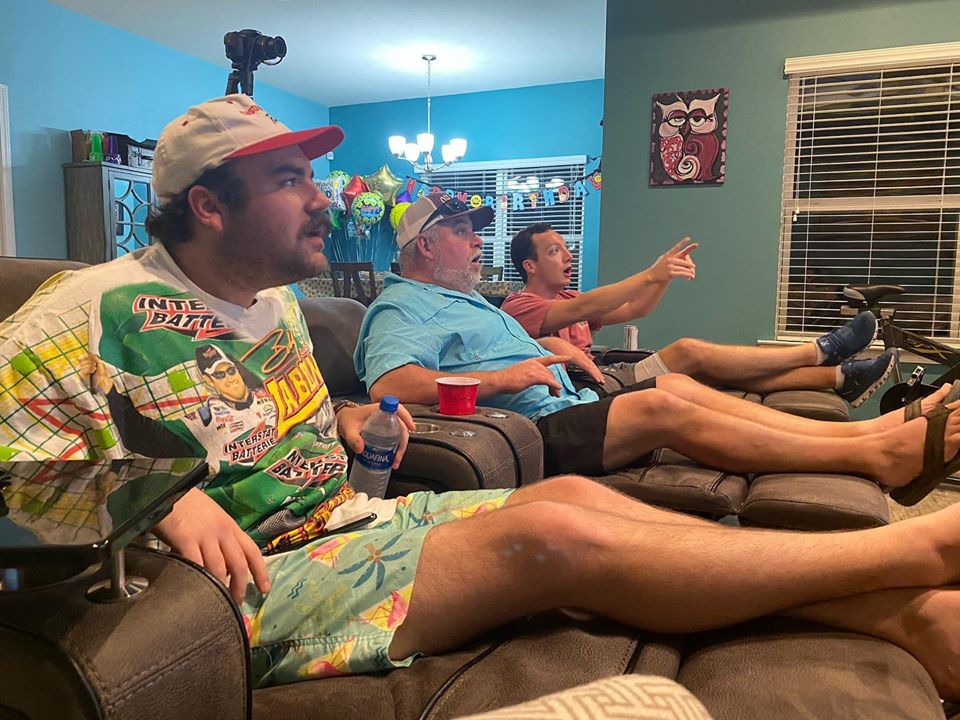 "Fantasy NASCAR is the biggest sweat in the fantasy sports world, which makes it the most intense fantasy game out there – even over fantasy football. Unlike football players who tend to hold on to their points production, driver points can come and go fast. You can have a good read on who will win or lose in fantasy football before the last game of the week. In NASCAR, there's only one day of competition and no matter how good the driver, one small mistake can change everything."
Below are the Fantasy NASCAR insider insight highlights from Garage Guy Chase:
Ways to Track Your Fantasy NASCAR Lineup
Essentially every website and app that you can set a lineup on will reflect the driver's stats into points just like in Fantasy Football. You can also keep up with the race results on NASCAR.com
To prep for Fantasy NASCAR season
Playing Fantasy NASCAR requires a little of your time each week before setting your lineups. Who to start and who to park depends on a good bit of factors. It's important to gather practice speeds, qualifying order, and driver history at a given racetrack.
If you're new to Fantasy NASCAR it's best to expand your knowledge by reading articles and listening to podcasts. Garage Guys Fantasy Sports Podcast offers Fantasy NASCAR insight twice per week on Apple Podcasts and Spotify. You can view DFS Rankings by Drew Deen on our Patreon page to give you the best options to score the most points possible on a weekly basis. I also write a free article with RotoBaller each week discussing four drivers that have upside.
To create your own Fantasy NASCAR League with friends
The most popular way to play Fantasy NASCAR in 2020 is on Daily Fantasy Sports websites such as DraftKings and FanDuel. Set your lineups each week on your computer or smartphone and compete in tournaments or head to head battles with friends for cash. If you prefer to play in a season-long league for bragging rights,NASCAR.com offers NASCAR Fantasy Live. NASCAR Fantasy Live can also be accessed by using the mobile NASCAR app.
How Fantasy NASCAR is different than Fantasy Football
Fantasy NASCAR and Fantasy Football are completely separate animals. Driver points can come and go very fast, whereas football players tend to hold on to their points production. You tend to be able to have a good read on who will win or lose in fantasy football before the last game of the week.
In NASCAR, there's only one day of competition and no matter how good the driver, one small mistake can change everything. Fantasy NASCAR is the biggest sweat in the fantasy sports world which makes it the most intense fantasy game out there.
Prep for Race Day tailgate or viewing party
Nothing sets off a NASCAR tailgate like calling over your friends to talk smack to while competing against them in Fantasy. You'll most definitely want to have your smartphone tablet or computer nearby to keep tabs on your score, and a television to watch the race on (the bigger the better). Be sure not to forget the Raceday snacks and brews.
FYI: Garage Guy Chase is a NASCAR & NFL Contributor for Rotoballer. In 2019, Chase was a two-time Daily Fantasy Sports tournament champion, a top-ranked DFS accuracy expert several times, and was nominated for Fantasy Sports Writers Association's Racing Writer of the Year award. Needless to say, he is one of the most up-and-coming NASCAR analysts in the industry. Follow him on Twitter @GarageGuyChase.
Garage Guys Fantasy Sports Podcast Garage Guys offers the perfect balance of Fantasy Sports talk and party vibe conversation. Co-hosted by Chase Holden and Drew Deen. Subscribe on Apple Podcasts, Spotify, Google Podcasts and Stitcher. Follow on Twitter @GGFSPodcast
5. Camp Out At Home
Park the RV, pitch the tent, spend the weekend camping out like it's race weekend
The Charlotte Motor Speedway has been taking calls from fans asking if they can camp out and tailgate outside the speedway on race days. We can understand the question, and appreciate the desire, but officials have said it's a no-no.
"I love the enthusiasm and that is part of fandom," CEO of Speedway Motorsports Marcus Smith, who owns Charlotte and seven other tracks, told Foxsports.com. "Stay home and tailgate at home….They're not going to be able to get into the facility and I think would they have a lot more fun at home. Certainly, nobody wants to have to run people off who are dedicated fans. But that's the position we're in with the current state guidelines, not being able to host live events."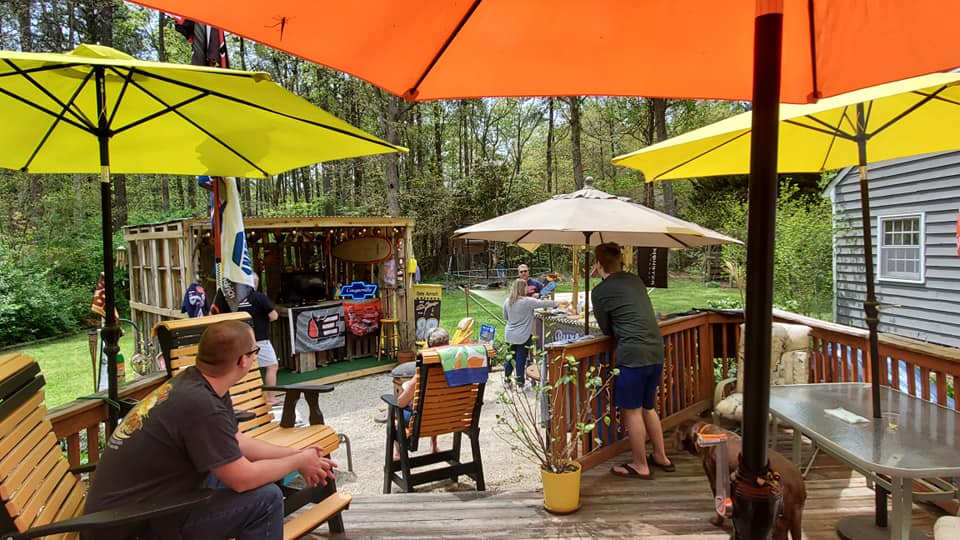 So do the next best thing. Open up the RV or camper at home. Or pitch a tent. Laurie Hall and her husband Rich have slept out in their camper in the backyard. They've been camping out at Richmond Raceway, and other tracks around NASCAR, since 2006. It's a great way to bring a little of the raceday experience home.
"This has forced us to find new ways of enjoying the race," said Hall, a PE teacher. "That's been kind of fun."
Both Hall and Armstrong spend their summers camping in Sunset Beach, Virginia. That's where they'll be Memorial Day weekend for the Coca-Cola 600 in Charlotte.
Inside Tailgater BONUS: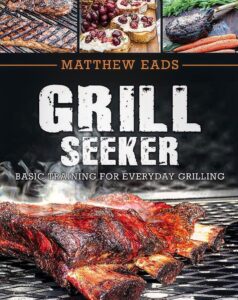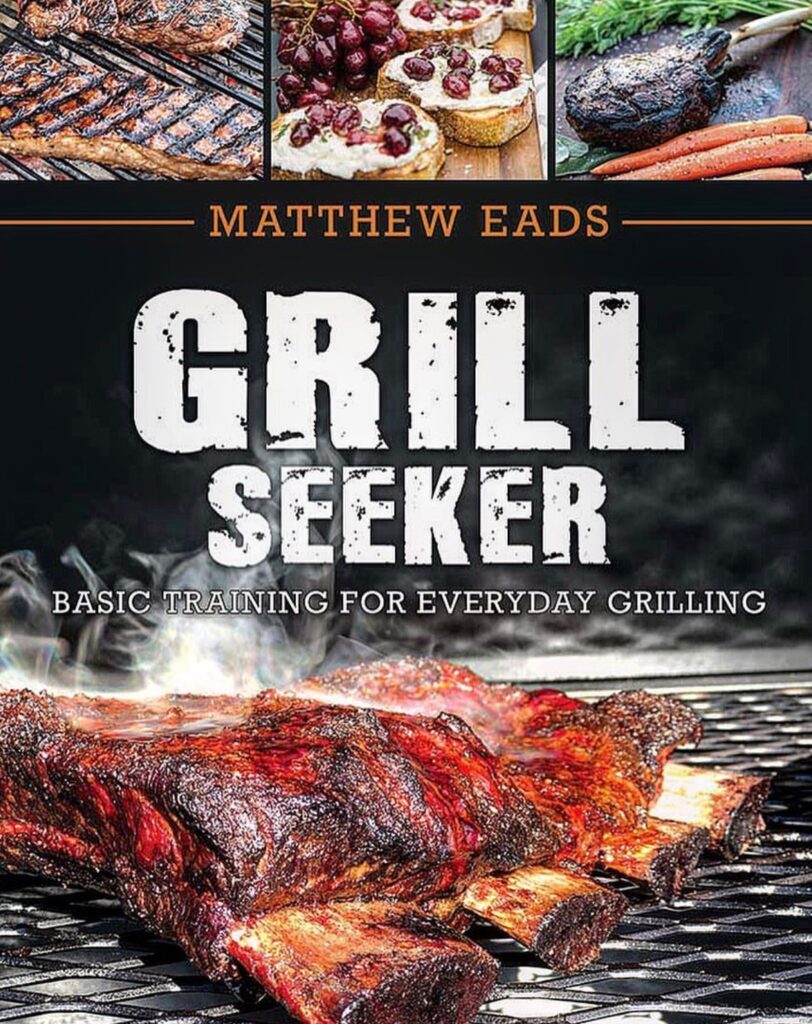 "S'mores are classic treats that were made for the grill. But there are a few drawbacks to the original recipe we learned around the campfire: the graham crackers, while a great flavor, are a terrible base for this gooey dessert. They crumble, they crack, the filling goes everywhere. In the end, you're a sticky mess, coated in graham cracker crumbs…"
"I offer you the adult solution to your s'mores craving: TORTILLAS. By using a tortilla instead of a graham cracker, you eliminate the mess, keep the gooey filling where it belongs, and you get a great new flavor profile that brings a little sophistication to a simple treat. I like using dark chocolate to balance the sweetness of the marshmallows, but if you're in the mood for a real childhood flashback, find your favorite milk chocolate bar."

– Matthew Eads
S'mortillas
A slightly more adult version of the favorite classic s'mores recipe. No need to roast marshmallows over an open fire, while juggling graham crackers and chocolate squares for the ooey, gooey smores you've loved since childhood. Sure to be a crowd-pleasing treat for all ages year-round!
Ingredients
4

large flour tortilla

1

cup

dark chocolate chips

1

cup

crushed graham crackers

2

cups

mini marshmallows
Instructions
Light grill and set for indirect heat, establish temperature at 325° F.

Spread chocolate chips evenly over half of each tortilla.

Sprinkle crushed graham crackers evenly over chocolate.

Place marshmallows on chocolate and fold the other half over, on top of the marshmallows.

Place on grill, close lid and cook for 7 minutes or until marshmallows melt.

Remove, cut each tortilla into three triangle shapes and serve warm.
Subscribe now for FREE to get more recipes and NASCAR lowdown in the spring magazine issue of Inside Tailgating. #tailgatewithus by liking and following us on social media, then share and tag us on your posts highlighting your NASCAR tailgate and we'll give you a shoutout.