This started as a search to find cool American flag gear to decorate and accessorize your upcoming July 4th backyard barbecue and something to pack away and re-use at a Memorial Day NASCAR tailgate or Veterans Day parade. I came across some flag stands, yadda yadda.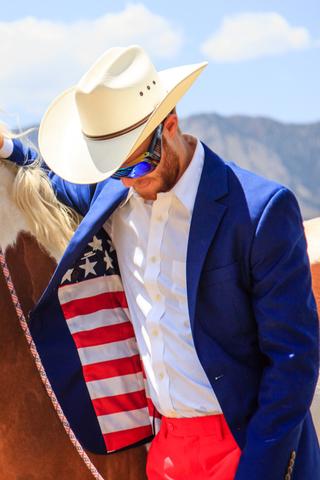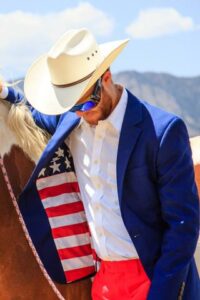 Then I stumbled upon the website www.shinesty.com, and I was mesmerized. Fantastic and hysterical, one-of-a-kind clothing for only the most charismatic people to wear. On July 4th and other national holidays, that could be any of us, right? Want to be the conversation piece at your party or tailgate with any one of these looks? Or the pool, or even a business meeting? I couldn't get enough just browsing through the website, living vicariously through all the folks modeling these over-the-top outfits.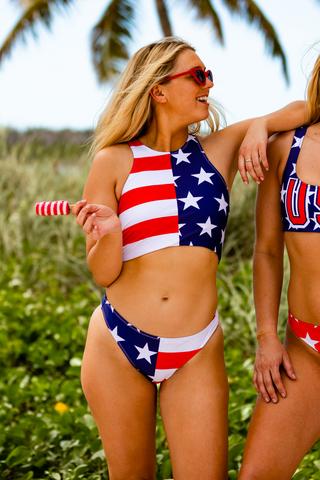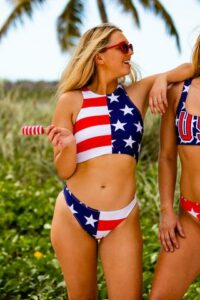 Shinesty's themed clothing doesn't stop at July 4th either. They've got ensembles for St. Patrick's Day, Valentine's Day, Mardi Gras, the Kentucky Derby, outfits you and a date can wear to any event, retro party or holiday occasion you can think of and they are show-stoppers. I'm not saying I could pull all of these off, but man, it just would be fun to try. For patriotic clothes they have swim and ski gear, dresses, shorts, bikinis, suits. Check it out! And for a kick, read their mission statement their explains their philosophy.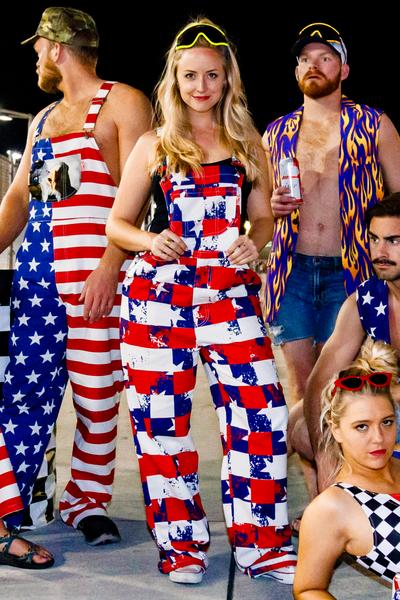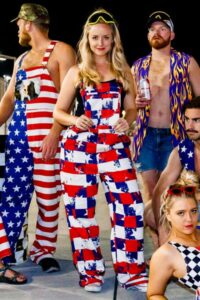 We created Shinesty for one reason and one reason only: To bring you the most outlandish collection of clothing the world has ever seen. When worn correctly, the right clothing can make Mike Tyson's albino tiger purr like a kitten, blow the minds of boringly-dressed onlookers, or be a major contributing factor in the creation of a small human that looks strikingly similar to you. Whether you are searching for a rare retro piece, enough neon to blind the 80s, or simply something that would make Chuck Norris weep with pride, Shinesty is here to help. Stay Weird & Shine On.
Beautiful!!!