The football season is brand new. If you're like me and you don't feel like getting super elaborate yet in your tailgate fare, you can certainly jazz up the 'ol standby: the burger. Check out these amazing recipes courtesy of Stubb's BBQ Sauce. Makes your mouth water just typing them. Cowboy up with the Cowboy burger .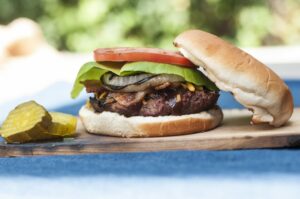 Stubb's Cowboy Burger
Ingredients
2.5 lbs ground beef
1/4 cup Stubb's Smokey Mesquite Bar-B-Q Sauce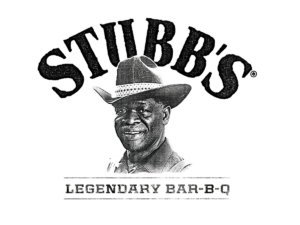 2 Tbsp. Stubb's Beef Marinade
1/4 tsp. Stubb's Mesquite Liquid Smoke (optional)
1 tsp Stubb's Beef Rub
1 large yellow onion, cut into slices
Shredded cheddar cheese
Bacon slices, cooked crisp
Onion Rolls or Hamburger Buns
Toppings of your choice
Cooking Instructions
In a large bowl, combine the ground beef, Bar-B-Q sauce, Stubb's Beef Marinade, liquid smoke (optional) and Stubb's Beef Spice Rub. Use your hands to mix well. Once combined, separate the mixture to make six patties. Make a slight indent with your thumb in middle of each patty to keep it from swelling while on the grill.
Prepare your grill for direct medium-heat cooking. Lightly oil the grates and place your burger on the grill, indent side up. Cook burgers for 12-14 minutes or until preferred doneness (160°F) turning once during cooking. While burgers are cooking, add the onion slices to the grill and cook until lightly charred and soft, turning once. Also toast the buns.
To serve, top burgers with Bar-B-Q sauce, bacon, grilled onion and shredded cheese. Add additional toppings to your liking.
TIP: To cook the bacon for this burger, you can cook ahead at home by line a baking sheet with aluminum foil and laying bacon on top. Cook in a preheated oven at 375°F for 15-20 minutes. Transfer the bacon to a paper towel lined plate to cool. (And a tip from Inside Tailgating: If you want to cook the bacon at your tailgate, use the cool area of your charcoal grill  – the part with no coals underneath – to prevent flare-ups and lightly grease the grate. Using tongs, lay bacon perpendicular to the bars of the grate.)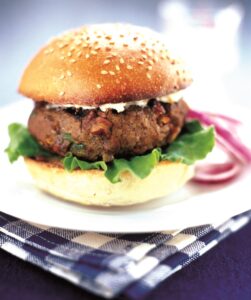 Toasted Pecan Burgers
Ingredients
1 pound ground chuck
¼ cup chopped red onion
¼ cup chopped pecans, toasted
1 tablespoon finely-chopped green bell pepper
3 tablespoons Stubb's Original Bar-B-Q Sauce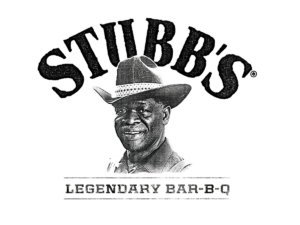 2 tablespoons Stubb's Bar-B-Q Spice Rub
Lettuce, mayonnaise, and toasted buns, for serving
Cooking Instructions
Mix together the chuck, onion, pecans, bell pepper, Stubb's Original Bar-B-Q Sauce, and Stubb's Bar-B-Q Spice Rub. Shape into 3 large or 4 average-sized patties. (The burgers may be mixed and shaped earlier in the day; refrigerate until ready to use.)
Prepare a grill for direct cooking. For a charcoal grill, when the coals are ashed over, rake or spread them out in the bottom of the grill so the food can cook directly over the coals. (For a gas grill, fire up the burners so the food can cook directly over the heat.)
Grill the burgers over direct medium heat, first on one side then on the other, 7 to 10 minutes, until they reach your desired degree of doneness. (Medium burgers register an internal temperature of 160°F.) Serve with lettuce, mayonnaise and toasted buns.