Saturday June 11 is the 148th Belmont Stakes race. Although, unlike last year, there is no chance for a Triple Crown winner, we should still use this as a fine tailgate option for the weekend.
The Belmont doesn't seem to have the national prominence that the Kentucky Derby or Preakness Stakes have in terms of a party atmosphere. It could be the lack of older women in hats (such as at the Derby), extreme partying (Preakness Infield debauchery) or a well known signature cocktail.
Either way we here at Inside Tailgating want to make the Belmont a good party. So here is a good drink for the New York track:
The Belmont Breeze Recipe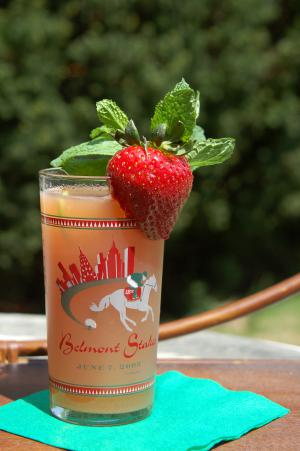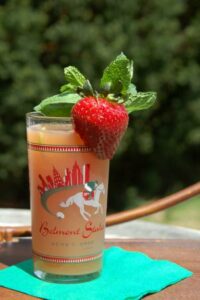 Created by Dale DeGroff in 1998 to act as the new official drink of the Belmont Stakes.
Shake all ingredients with ice.
Strain into a chilled cocktail glass.
Garnish with fresh mint sprig and orange peel.