Last Updated on 04/15/2021 by Inside Tailgating
Looking for some 'primetime' college football tailgating action? Look no further, we have you covered with this week's BIG 5 Tailgates!! Not listed in any particular order, all these venues will prove to be equally outrageous this weekend – There is even a Thrilla BONUS tailgate venue thrown in for good measure, so there you go.
BIG 5 Tailgates – November 15th, 2014
1. Auburn University v University of Georgia at Sanford Stadium in Athens, Georgia
If you have ever done anything in Athens, Georgia it was most likely a great time. This huge rivalry game will produce some of the best tailgating atmosphere the 'South' has to offer…heck you may even get to meet UGA(IV) 'Russ' if you get up early enough for this matchup. I understand he likes to get his 'gameday' morning walk in pretty early.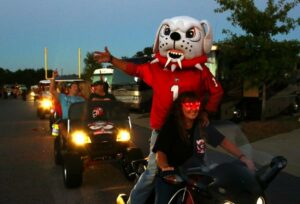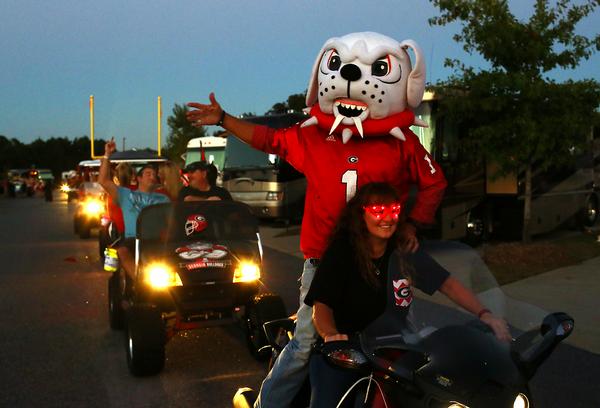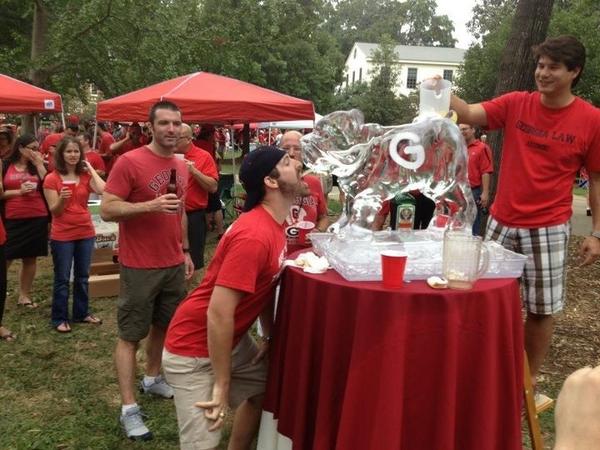 2. Ohio State University v University of Minnesota at TCF Bank Stadium in Minneapolis, Minnesota
The Gophers are playing outdoors these days, which is exactly where Gophers should play in our opinion. Getting pretty cold up in the Great Lakes area this week, so huddle up Gopher-style for maximum tailgate warmth and good cheer for all.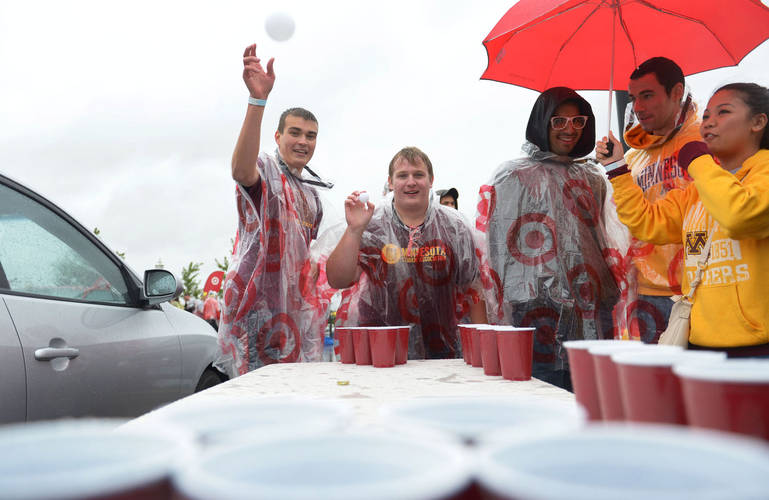 3. Florida State University v University of Miami at Sun Life Stadium in Miami Gardens, Florida
Sweat Factor 10 on this cross-swamp match up. The Canes may give the Noles 'what fer' for old times sake this weekend in the Gardens. I am sensing a definite close game, with the possibility of an upset by the fellas down @TheU. Thrilla Bonus points for anyone that dresses up like Crockett & Tubbs for the big game!!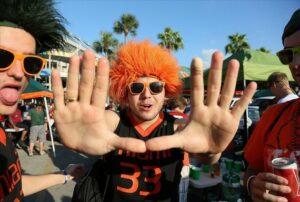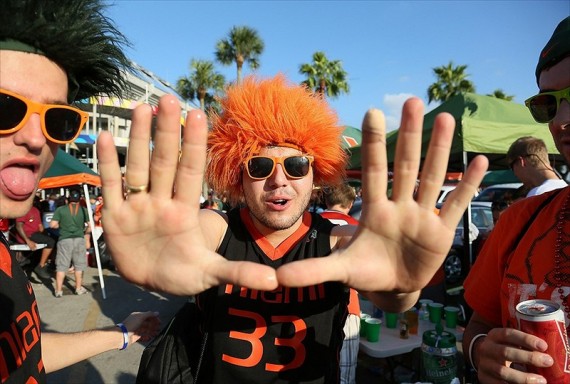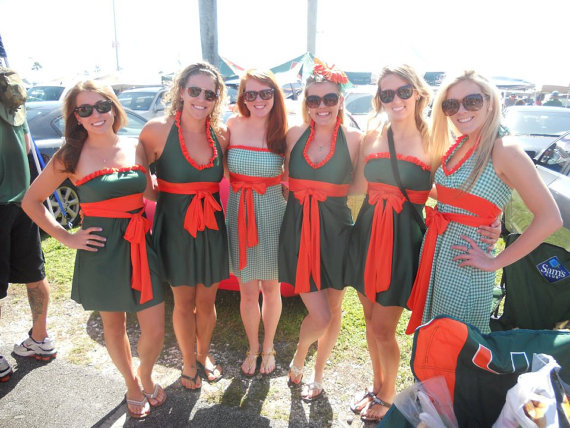 4. University of Nebraska v University of Wisconsin at Camp Randall Stadium in Madison, Wisconsin
Yes, parking will be an issue. When is it not really? The important thing is that the friendliness and hospitality of the fine folks of Madison will soothe all of your ills. If that doesn't work then the pure unadulterated bliss of watching #25 Melvin Gordon III run with the football for the Badgers, will completely numb your worrisome mind.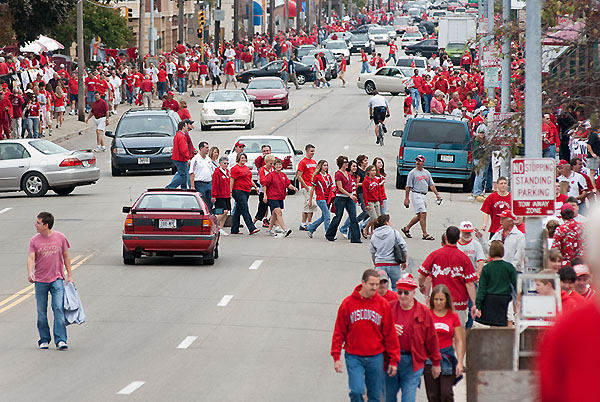 5.Mississippi State University v Alabama in Tuscaloosa at Bryant-Denny Stadium in Tuscaloosa, Alabama
I remember Coach Bryant from way back in the day. He seemed like a 'no nonsense' kind of guy, great football coach for sure. Well, Tuscaloosa takes its' tailgating very seriously as well. And, that is the way it should be if you ask me. Roll Dang Tide!! 'The Bear' would be proud of y'all…
'LATE NIGHT' THRILLA BONUS
Arizona State University v Oregon State University at Reser Stadium in Corvalis, Oregon
This game has huge party written all over it like the 'Constitution'….You don't have to be a Beaver to know that when a tree falls in the woods and there aren't any Beavers around….that Beavers are definitely going to make some noise this weekend!! You dig what I'm chewing on? Consider this an invitation, to my Beaver Nation!!! #Thrilla
Join our Inside Tailgating Community For Free Today!