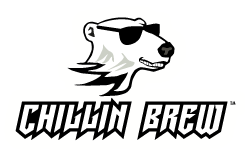 What's worse: showing up for a tailgate without a cooler of beer or showing up for a tailgate with a cooler of warm beer? We're going to argue that it's worse to show up with warm beer. Come on, cozies were invited for a reason! So how do you not be that guy?
Well forget about trying to cram a case of beer in your fridge the night before. No more fishing around in a bucket of ice to find a cold beer. And throw out those leaky ice packs from the 1970s that your dad passed down to you!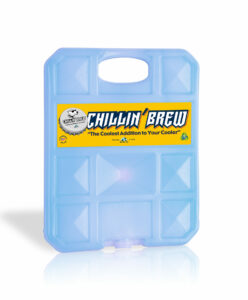 Chillin' Brew, by Artic Ice, is here to save the day. Chillin' Brew is a newly designed cooler pack made with some insane technology to keep your beer a fraction of a degree above freezing. Each cooler pack contains a 100% biodegradable, non-toxic material that manipulates heat to keep beer cold four times longer than ice.
Each Chillin' Brew cooler pack is reusable. Just throw it in your freezer for 6-10 hours and then pop it in your cooler with your beer or other drinks. They've even been tested through 100,000 freeze and thaw cycles so you can pass them down to the next generation of tailgaters. They come in four different sizes and can cool down anything from a personal cooler all the way up to a 100 quart cooler.
Check out ChillinBrew.com to pick some up for your tailgate, camping weekend, or beach trip today! If you are looking for an excellent Christmas gift…head here to check out their BOGO offer!