Last Updated on 07/08/2021 by Inside Tailgating
A new bar game called "AHoles" is becoming all the rage in the Midwest and we at Inside Tailgating are taking note. When folks from that neck of the woods start talking tailgating, we listen.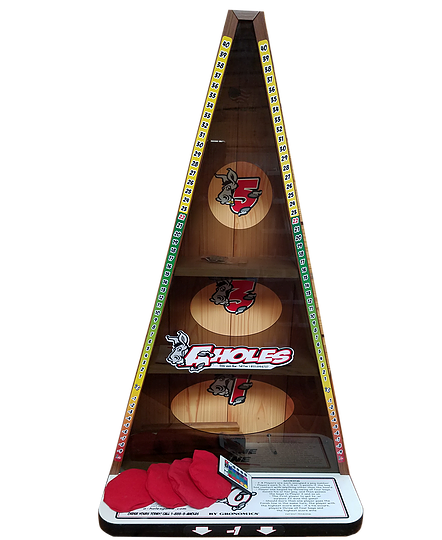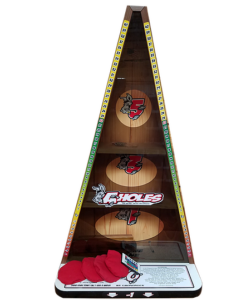 This creative new game combines the skills, scoring and setup of darts and cornhole. Players throw four bean bags to three holes in an "A-shaped" target 11 feet, 4 inches away. The game is portable, which means it's perfect for tailgating, the backyard or taking to your local pub.
AHoles was created in East Bethel, Minn. by Mike Rivard and is already featured in more than 600 restaurants and bars in Minnesota, Wisconsin and Iowa. More than 90 people showed up at the first ever AHoles tournament last December at a bar in Coon Rapids, Minn. – which, as we discovered, is a suburb of Minneaplis.
For folks who might be a little taken aback by the name (wink) there's also a version called Donkey Bags.
To get your hands on one, click here.
See for yourself what the excitement is all about!
[youtube https://www.youtube.com/watch?v=eKkGyvVjNBk&w=560&h=315]