Last Updated on 06/24/2021 by Inside Tailgating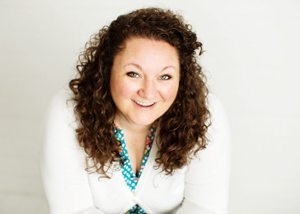 his is the weekend where you've got to grab the spatula from Dad and slowly back him away from the grill. We've got a great idea for how you can do that and cook him something delicious while you're at it! Try this recipe for delicious pulled pork sandwiches with root beer BBQ sauce from our friend Teri Stephens at Buy This Cook That. Make this a Father's Day weekend and tailgate or homegate party your family and friends will not soon forget.
Slow cooker pulled pork sandwiches with root beer BBQ sauce recipe
Ingredients
8 pounds pork shoulder roast
2/3 cup mustard
2/3 cup bbq spice rub
12 ounces A&W Root Beer
3/4 cup ketchup
1/2 cup honey
1/3 cup apple cider vinegar
2 teaspoons liquid smoke
1/2 teaspoon black pepper
1/2 teaspoon chili powder
1/2 teaspoon garlic powder
1/2 teaspoon onion powder
Directions
Coat the pork roast with yellow mustard, being sure to coat all of the surface area well. Sprinkle well with dry rub on all sides. Wrap tightly in aluminum foil and refrigerate for an hour to overnight.
When you are ready to start cooking, unwrap the pork and place in a slow cooker or roaster set on 275 degrees Fahrenheit.
Slowly cook the pork for several hours or overnight until it pulls apart easily. Halfway through the cooking process, carefully turn the pork roast once.
Once the pork is done, transfer to a large aluminum pan and pull apart with your hands or forks. Sprinkle with extra rub and ladle some of the cooking juices over the top. Cover with foil and poke a few small slits into the foil.
In a small aluminum pan, cover two handfuls of wood chips with cold water.Prepare a charcoal grill and let the briquets turn gray. Place the foil covered pan(s) of pulled pork and the soaked wood chips on the grill for INDIRECT HEAT and cover. The smoke from the wood chips and charcoal will seep into the pulled pork for smokey flavor. Smoke for 20 minutes.
For the A&W Root Beer BBQ Sauce, combine the root beer, ketchup and all sauce ingredients in a sauce pan. Bring to a low boil, stirring frequently. Reduce heat to low; simmer for 15 minutes stirring occasionally. Cool and transfer to a glass jar for serving and storage.
Serve the slow cooker pulled pork on buns with your favorite slaw and a generous helping of the root beer bbq sauce.
If BBQ ribs are more your style, check out a great recipe here, or if you like a smokey jerk style sauce, try this recipe.
Let us know how you like it by commenting, or tag us in any pics or video of the final product on social- or share your own recipes with us for a chance to be featured!