Granted, we're a week away. Those of you who are on the ball will have long booked your plans for the July 4th holiday. Some, if you're like me, were lucky enough to have them planned for you! We've got a family beach week that just happens to fall on the Fourth! But it wasn't so long ago, in my single days that I wondered what the heck to do on the Fourth that didn't involve sitting in traffic for hours leaving a fireworks show. To be perfectly honest, there was at least one Fourth of July when a friend and I cracked open a couple of beers and watched fireworks on TV. On TV! Sad, sad commentary. So to prevent you that same indignity, I offer you five ideas for low maintenance fun to celebrate Independence Day this year.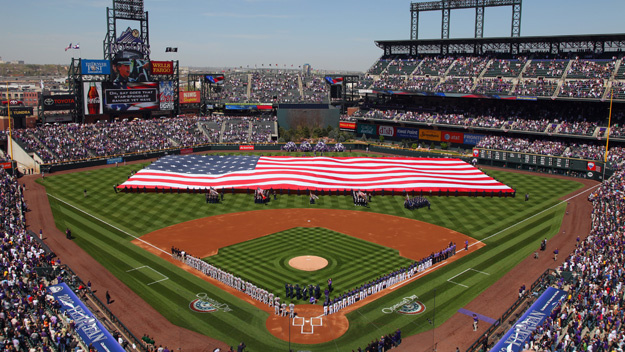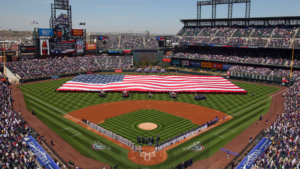 5. Find a baseball game. It might be cliché, but it absolutely works. Nothing more American than our national pastime. As a former baseball writer, July 4th was often a working holiday for me but managed not to feel like a job because you were at a ballpark where fireworks, national anthems and hotdogs are just a part of the package. Minor league, major league, neighborhood softball, doesn't matter. You've done the holiday right.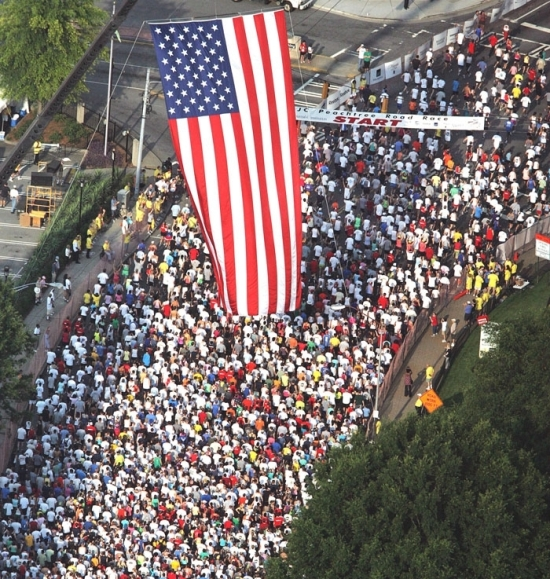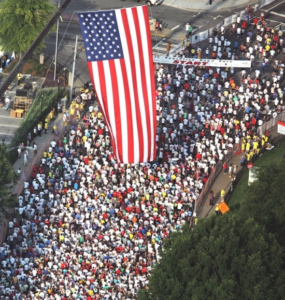 4. Make your way to Atlanta, GA and cheer on runners in the Peachtree Road Race. Yes, I used to live in Atlanta, so this was an easy-as-pie way to feel patriotic on July 4th. Bonus points for actually running in it, which I did once since I was already in shape from running a marathon a few weeks prior. It's almost always hot and muggy but nothing feels as refreshing as running through streams of water coming from the hoses of firetrucks lined up along certain points on the course. Or just find a spot along Peachtree and cheer runners on. You've done for civic duty for the whole day. Get some coffee, go home and relax.
3. Any lake activity. Doesn't it sound nice to spend the Fourth on the back of somebody's pontoon boat? Or paddling in a canoe? Heck, even kicking around in a paddle boat at the municipal park? Pack a picnic to add to any of the above and you are there. You're winning July 4th.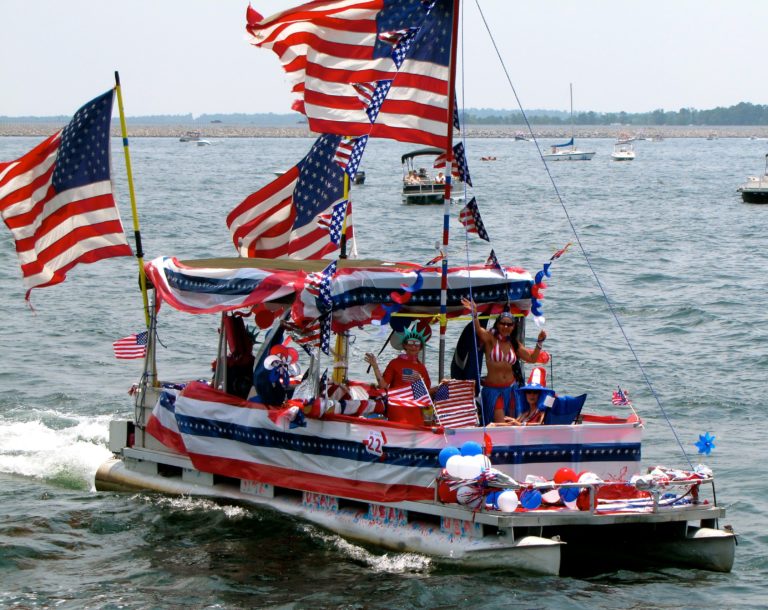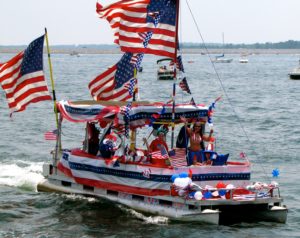 2. Substitute lake in No. 3 with a swimming pool, and the effect is the same. This could be the apartment complex pool for the swinging single folks or a wading pool in the backyard for the overtired parents. Doesn't matter. Body of water, check, July 4th, check, it all counts. Just stock up a cooler, preferably one with wheels, don't forget sunscreen and you're in business. The holiday isn't all about night time activities.
Hotdogs on the grill, watermelon slices and sparklers. Look, if you're like me and have young kids, trying to motivate for a big holiday spread can feel intimidating. So keep it simple and still do it right. All it requires is a quick trip to the grocery store, pull out all your tailgating gear, maybe toss in some red-white-and-blue paper plates, and voila, you've got a family party. If you've got a friend who lives somewhere close to where fireworks are being shot off, then volunteer to bring and cook the hotdogs and all you have to do is look up to the sky when the sun goes down.