Last Updated on 04/15/2021 by Inside Tailgating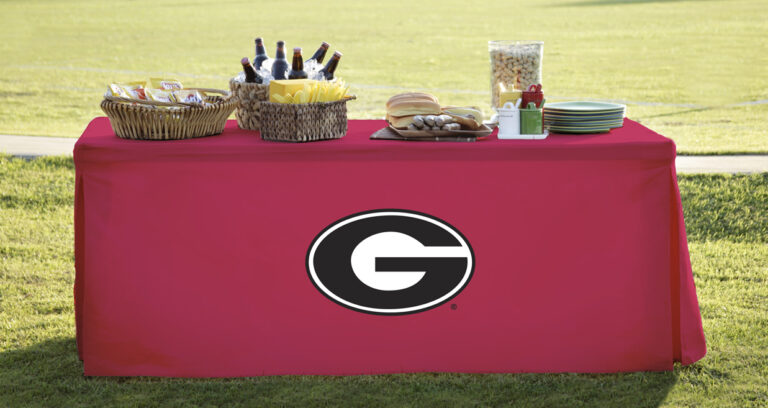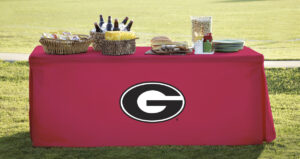 We've found that having quality fundamental elements when decorating can really improve the overall atmosphere and feel of any type of party. We don't think it matters whether you are tailgating in a parking lot, in a field, or at home doing some 'homegating.' When the base elements look good it tends to carry over to the rest of the decorations. The food looks more appetizing, glassware sparkles, and everything really looks much better when you start your 'gameday' with an amazing base element.
tableVogue has introduced a line of tablecloths that are team oriented and look incredible all by themselves. Team tableVogue has placed collegiate team logos on their fine tablecloths and created a real buzz. Their tablecloths are the ideal component or base element to assist in creating the perfect party. Team tableVogue's tablecloths are full length and tailored to fit most folding tables. They are designed to be secure and they are washable, so you really can't beat that. There are various sizes to accommodate most standard folding table dimensions. Visit teamtablevogue.com to see if your favorite team is available or will be available soon. Let Team tableVogue take care of the styling, while you enjoy the game!! Prices vary.
Join our Inside Tailgating Community For Free Today!