This article has been re-published from Inside Tailgating's spring magazine, which you can access in full for free by registering here.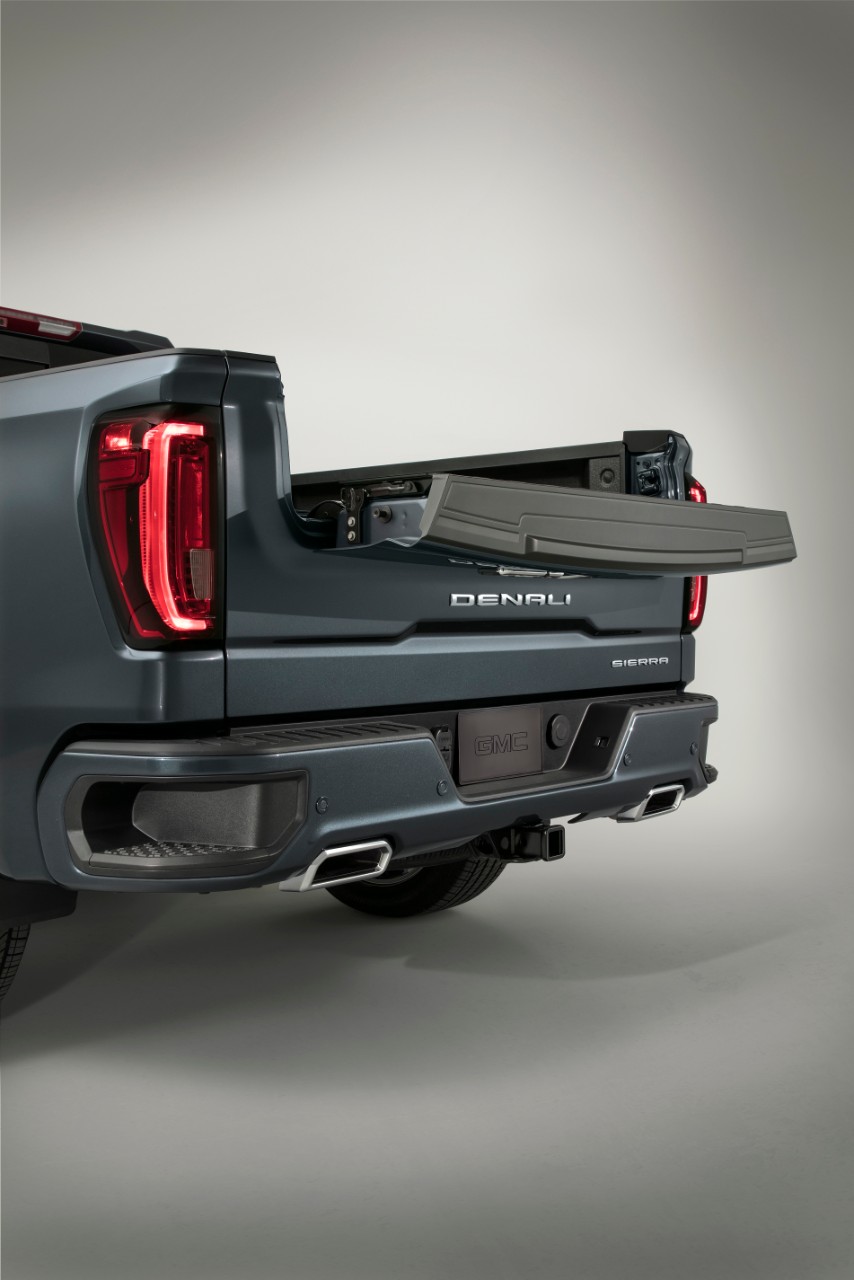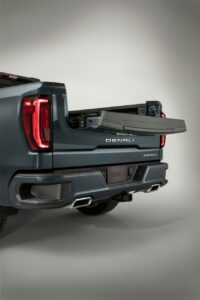 Pickup trucks and tailgating were already the perfect match, but GMC has taken it to a new level. When a team of GMC engineers designed the new 2019 GMC Sierra with a MultiPro tailgate – the most versatile of its kind on the market – they were playing right into the hands of men and women who love to use their truck for …..tailgating!
The MultiPro tailgate can be used in six different configurations, which give owners not only easier and better access to what they're hauling but creative and useful ways to use the tailgate surface at the next NASCAR race, music festival or football game.
The tailgate folds down into a step that is nearly the full width of the truck bed, so owners can climb up for easy access to loading and unloading gear or just fold the step down and use the tailgate panel as a bench for sitting and socializing with guests. The step can support up to 375 pounds and the bench is spacious enough for two adults to sit comfortably.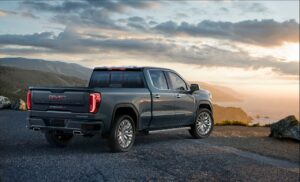 The tailgate will also fold down into a ready-made work – or serving – surface – in the configuration GMC calls "Inner Gate with Load Stop." Why bring an extra table when you can fold down the tailgate and rest drinks and a tray of burgers right there on the back of your truck?
The tailgate comes with a 120-volt power outlet, which is great for setting up a TV for the pregame show. The truck also has a cool new accessory, available at an additional cost: a Kicker Audio system that can be installed in the inner gate panel. The 100-watt system includes water proof speakers, two four-inch coaxial drivers, a compact amplifier and Bluetooth connectivity.
The speakers run on a low-energy draw which is independent of the truck's audio system, so owners can play music for hours without leaving the motor running.
"When our team identified the possibility of the MultiPro tailgate, we seized on the opportunity to bring more purposeful innovation to our owner experience," said GMC spokesman Fred Ligouri.
GMC is proud of its new design, which is obvious in its TV ads that launched during the NFL playoffs. "The Anthem" ad features competing truck owners dismantling and carrying their tailgates toward a mountain where a GMC Sierra owner tall in the back of his truck, having climbed up its convenient step. "The tailgate to end all tailgates," is its slogan.
The MultiPro tailgate comes standard in the 2019 GMC Sierra in the Denalit, AT4 and SLT trims and on the GMC Sierra, both in the light and heavy duty models.
[embedyt] https://www.youtube.com/watch?v=pTRmpT3GSn8[/embedyt]