Each year the experts here at Inside Tailgating choose a "Tailgating RV" top ten list for our readers – for everybody from serious buyers hoping to narrow down their RV hunt to those who just want to do a little internet window shopping. The full article was in our recent fall/winter issue (information on how to link to the magazine is provided below) but we'll go ahead and spoil it here by telling you what the No. 1 choice was. Hint: size isn't everything.
Drum …..Roll…..Please.
The No. 1 choice is the Airstream Interstate Lounge EXT….It packs a lot of punch as an eight-passenger vehicle that drives like a van, but offers so much more. Here's our take on why it's No. 1.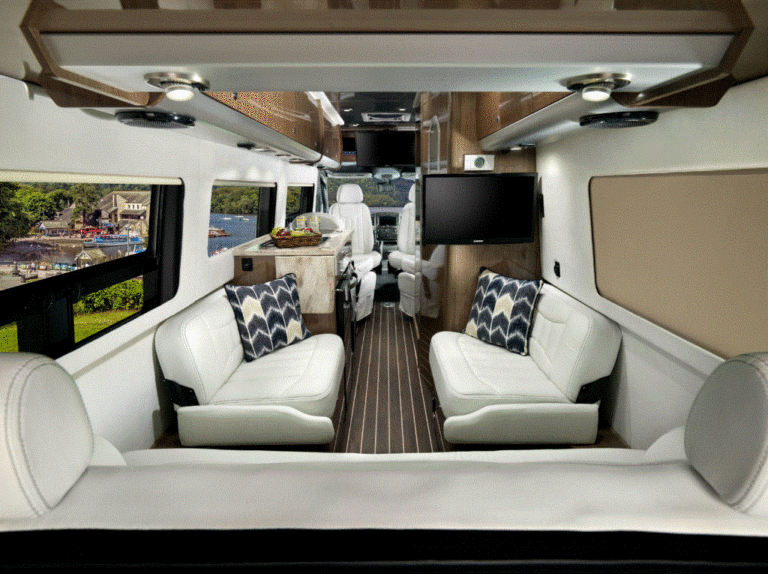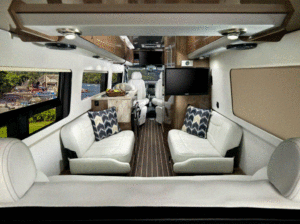 Truthfully, any one of the vehicles listed in the Tailgating RV Top 5 could be number 1 in any given year. It all comes down to personal preferences and budget. What makes the Class B LOUNGE  Number 1? It balances size, luxury, space and features in a vehicle that can fit into any tailgating lot, driveway or downtown parking lot. The maneuverability and flexibility make it top choice for the bulk of the tailgating community. This vehicle is like flying first class with 8 of your closest friends. When you arrive at you final destination you may not want to leave. It is a stadium's worst nightmare. Multiple TVs, Kitchen, Bathroom, and a large automatic awning allow you to always tailgating in style and comfort wherever you go. You may just want to live in the LOUNGE  and sell your house. airstream.com
For the complete RV Top Ten list, go to our fall/winter issue, click on "I have a coupon/token" and use the following token: 14828-4041-69870.
Happy browsing!