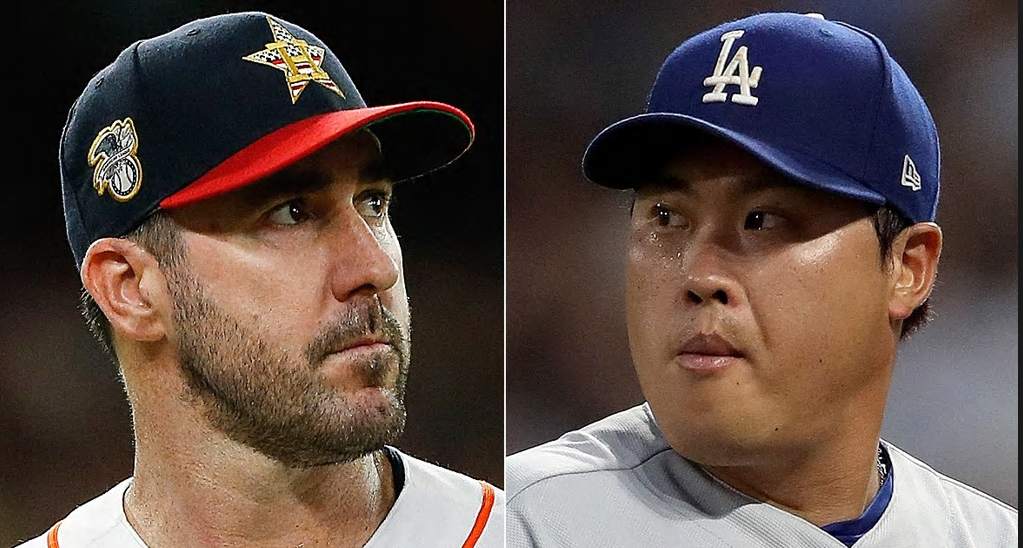 See the headline and go huh? Let me connect the dots. Major League Baseball's All-Star game is tonight and the pitching matchup features L.A. Dodgers Hyun-Jin Ryu vs. Astros ace Justin Verlander. Ryu, 32, is a first-time All-Star – one of 36 first-timers tabbed for the Midsummer Classic. With his Greg Maddux-like 1.73 ERA through 17 starts it's easy to see why. And since Ryu is the first South Korean-born pitcher to start the All-Star game, we figure what better entrée to grill up for your All-Star watch party or pre-game backyard cookout than Korean BBQ. We turned to www.koreanbapsang.com for this traditional Korean recipe for LA Galbi (Korean Short Ribs) and we dare you to try it!
LA Galbi (Korean Short Ribs)
Ingredients
3 – 4 pounds cross-cut beef short ribs about 1/3-inch thick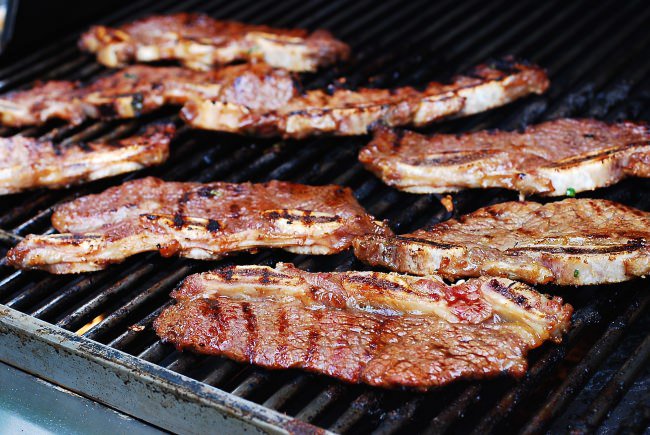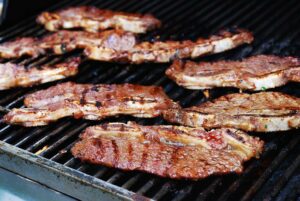 Marinade
1/2 cup soy sauce
1/2 cup water
1/4 cup sugar
2 tablespoons honey
1/4 cup rice wine or mirin
2 tablespoons sesame oil
1/2 Korean/Asian pear grated
1/2 medium onion grated
3 scallions thinly sliced
2 tablespoons minced garlic
1 teaspoon minced ginger
½ teaspoon black pepper
1 teaspoon sesame seeds optional
Instructions
Rinse the ribs to wash off bone dust, and drain well. Pound the meat lightly with a meat tenderizer, or stretch it out with your hands. This step helps tenderize the meat, but you can skip it if you want.
For the marinade:
Mix all marinade ingredients well. Marinate the meat for 6 – 8 hours (overnight for best results). The thicker the meat, the longer you'll want to marinate.
Preheat the grill over medium-high heat. Grill the short ribs, turning only once, 2 – 3 minutes on each side. It's best to grill over charcoal or wood charcoal (soot bul), but a gas grill or a grill pan over the stove top works well too. (See note for the oven broiling method.)