Last Updated on 04/20/2021 by Inside Tailgating
[fblike style="standard" float="left" showfaces="false" width="450″ verb="like" font="arial"][twitter style="horizontal" source="@TailgateWithUs" hashtag="#tailgating" float="left"][hr]
[unordered_list style="bullet"]
Brewery: Mother Earth Brewing
Name: Second Wind Pale Ale
Type: American Pale Ale
Location: Kinston, NC
ABV: 5%
IBUs: 17.3
Try This Beer If You Like: Leinenkugel Summer Shandy
[/unordered_list]
[hr]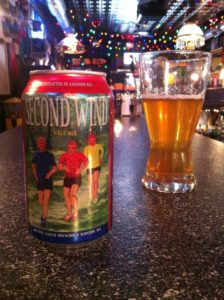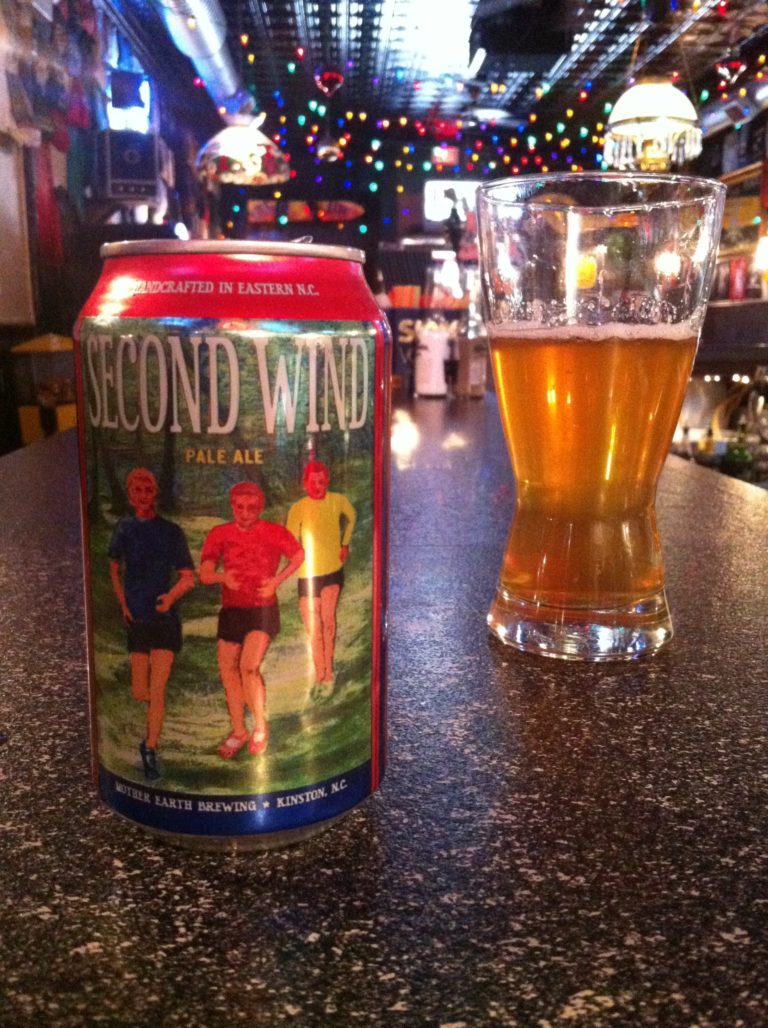 Like most drinkers of my generation, my first beer wasn't bottled. It wasn't on draft and it certainly didn't come on nitro. It came in the same classic aluminum can that our grandfathers drank after finishing shifts in tire factories, coal mines, and steel plants around the country since the mid-20th century.
Tailgaters have long known that cans of beer are superior: they chill faster than bottles, they don't clank together on road trips or run the risk of breaking, and seem to retain carbonation better. They also have the added bonus of being light and collapsible when empty. It's just taken the craft beer world a little longer to catch on.
Mother Earth Brewing has been active in Kinston, NC, a small town in the heart of the Tobacco Belt, for half a dozen years. Their Second Wind Pale Ale, available in cans, is a refreshing choice for your next tailgate. Straw-gold in color with a frothy head, this American Pale Ale won't weigh you down, unlike the stats for your team.
A slight, floral scent is followed with flavors of orange peel, coriander, and lemongrass. It is reminiscent of a mild wheat beer and benefits from a fresh orange slice, much like a Blue Moon. Brewed with just a touch of hops to give it substance, this beer is light enough to appeal to domestic beer drinkers who wouldn't normally reach for a microbrew.
Whether you're tailgating all day or hitting the wall and need a second wind, try a Mother Earth Brewing's Second Wind Pale Ale!