Last Updated on 08/19/2021 by Inside Tailgating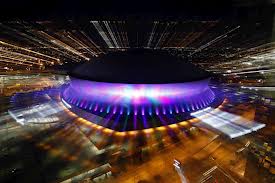 There are tons of events going on in New Orleans for this year's Super Bowl. This year is going to be HUGE with all of the Mardi Gras activity going on as well. Planning a Superbowl trip is something every tailgater should do within his/her lifetime. We Garden State football fans will be attempting this feat in one year's time, when the Superbowl comes to MetLife Stadium in 2014. I have hopes that my NY Giants will make the Superbowl in their hometown, but if they play like they did this year next year, then we might have some problems. For those of you lucky enough to travel to New Orleans in February for the Mecca of all sporting events, you will want to check out some of the sights, sounds, and foods, or New Orleans. If you plan to party like an animal or not, here are some spots that deserve a look during your stay in The Big Easy.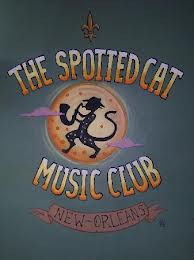 1. The Spotted Cat Music Club- New Orleans is known for its music and happening nightlife so why not go to one of their premiere night clubs. Located close to the French Quarter, The Spotted Cat has been a local favorite for live New Orleans music for years. Internationally acclaimed as a TOP 150 Jazz Club, "THE CAT" brings the best local musicians to the people of New Orleans. This place is definitely a place to check out. www.spottedcatmusicclub.com
2. Rock N Bowl- A place where you can listen to great music, be social, and go bowling. Why not right?! This in-your-face attraction is loud, fun, and is the epitome of rock and roll. Bring your friends and have a blast. Drink, bowl, and be merry! www.rocknbowl.com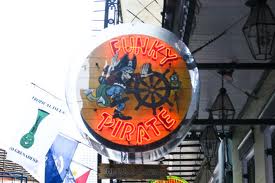 3. The Funky Pirate- Just the name alone would make me want to check this place out. This bar is a classic in the New Orleans community and features great music and reasonable drink specials. Japanese tourists check out this bar so you should too! www.thefunkypirate.com
4. City Park- To recover from the drinking and the partying, you're going to need a good walk or some sort of exercise that is easy and can get you recovered. A walk through City Park is perfect as you can see the landmarks of New Orleans and take a nice walk to a beautiful city. City Park also has golf, horseback riding, and tennis.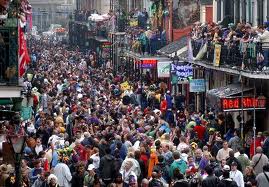 5. Mardi Gras World- If you can't attend Mardi Gras yourself, then you can visit Mardi Gras world which is the museum devoted to Carnival! Open your mind and learn a bit about its beginnings. Take pictures with floats and get to see the spectacle first hand. Mardigrasworld.com.
If you are planning on tailgating (which we know alot of you are!) NewOrleansOnline.com suggests…
Those who are planning to come to New Orleans and set up tailgate parties for the Super Bowl are strongly encouraged to make their plans as early as possible. Most tailgate parties take place in the public parking lots nearest to the Superdome, and most spaces in those lots – especially spaces for oversized vehicles – are reserved ahead of time with the parking lot companies.

Be advised, also, that although on-street parking meter requirements are lifted on Sundays, other restrictions will still apply. If you are able to find an on-street parking space, be sure you are not (1) blocking a driveway or fire hydrant (2) parking in a hotel passenger zone, a 24-hour freight zone or handicapped-designated area (3) too close to a street corner (4) on a median, or any other violation.

Parking control officers will be patrolling the downtown streets on Super Sunday giving out tickets to violators, and the most serious violators risk having their vehicles towed to the pound. The cost to retrieve a vehicle from the city impoundment lot is generally about $100 plus the cost of the ticket. Be sure to read posted signs before parking your vehicle.
You really can't go wrong anywhere in New Orleans! With all of the bars, music venues, tours, restaurants you will definitely stay busy! But in my opinion, these are some of the great attractions you have to check out while in New Orleans. Of course there are tons more to see there and you can plan your trip accordingly depending on your likes and interests. Check out the New Orleans Super Bowl Committee website as well to get some other ideas for what will be going on that weekend. Regardless, you're going to have a blast at this year's Super Bowl!