Last Updated on 08/18/2021 by Inside Tailgating
[fblike style="standard" float="left" showfaces="false" width="450″ verb="like" font="arial"][twitter style="horizontal" source="@TailgateWithUs" hashtag="#tailgating" float="left"][hr]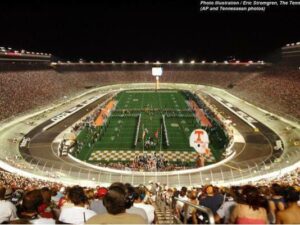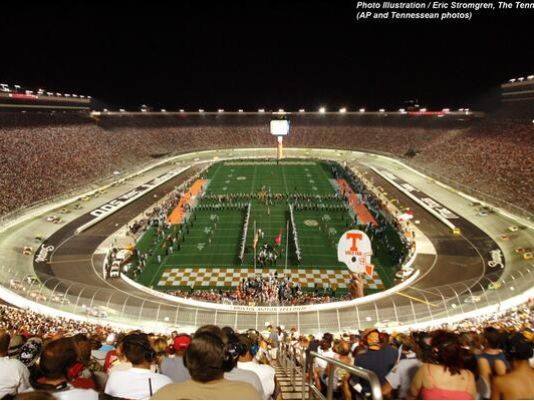 This could very well be the mother of all tailgates…
via: WBIR.com, Knoxville, TN
News broke on Wednesday that Virginia Tech and Tennessee would be playing a football game at Bristol Motor Speedway in September 2016.
Bristol Motor Speedway can hold 150,000, and the organizers hope the game will sell out. The attendance record for college football is 115,109, which was set last month at Michigan Stadium for the Michigan-Notre Dame game.
Eric Stromgren of the Tennessean took to Photoshop to imagine what the game will look like:
Start counting down. Three years away, everyone.
View original article > WBIR.com