All-terrain, gear-toting wagons are not created equal. In our October voting for the Select 6 tailgate wagons, the Timber Ridge Laburnum Tailgate Wagon won in a landslide, with 76.4 percent of the vote.
The Timber Ridge Laburnum was the solid, steady choice. It's a durable wagon made of 600D material with the capability to haul 180 pounds and comes with front wheels that fully rotate, making for great maneuverability. It also has the unique feature of a drop-down tailgate which means it can accommodate longer items like chairs and tent poles. The Laburnum was also the most budget-friendly wagon on our list, retailing at $99.99. When the best choice is also the one that makes the most economic sense? Win-win.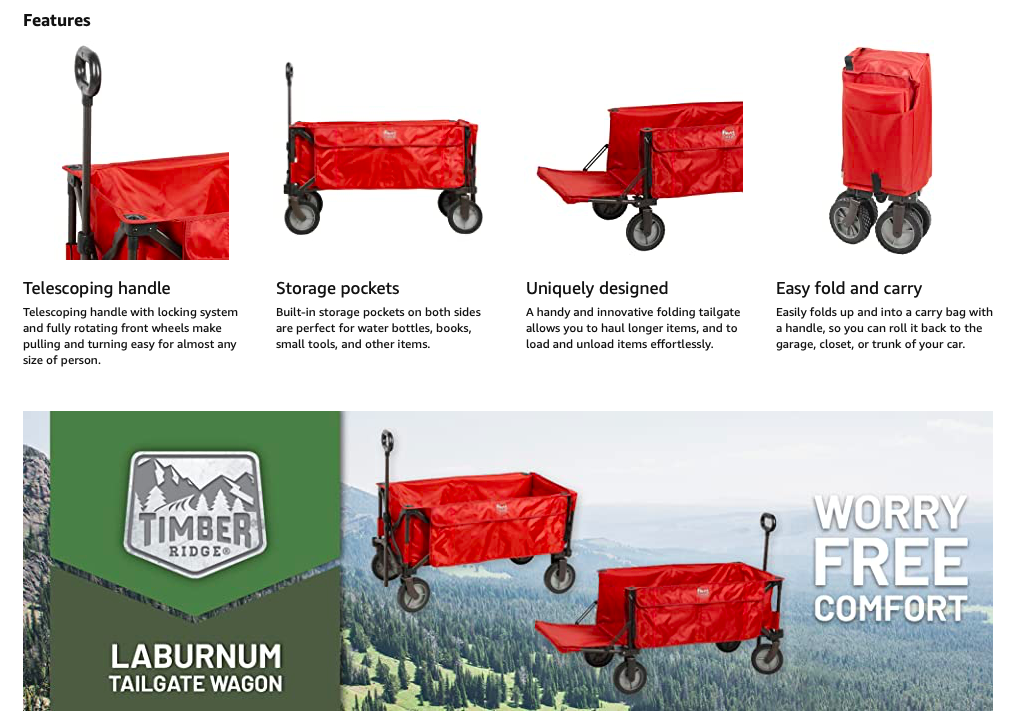 Coming soon: our November Select 6 on subscription services, which are great gift ideas for the tailgaters in your life.
FYI- as a participant in the Amazon Services LLC Associates Program, designed to provide a means for sites to earn advertising fees by advertising and/or linking to Amazon.com, Inside Tailgating may receive a commission on sales or other compensation through those links on this page. It is at no additional cost to you, but we gotta pay for our tailgates somehow…