Last Updated on 04/14/2021 by Inside Tailgating
After a couple of weeks exploring the joys of Pisco, this week we move up north a bit and check out Mezcal.
Mezcal is is a distilled alcoholic beverage made from a variation of the Agave plant. Most mezcal is made in Oaxaca, Mexico.
"para todo mal, mezcal, y para todo bien también" ("for every ill, mezcal, and for everything good, too").
Tequila is essentially a variation of Mezcal made from the blue agave plant in a specific region of the country. But mezcal by itself is the focus as we may tackle tequila separately.
In Mexico, mezcal is generally consumed straight, and not mixed in a cocktail. But, of course, this is not Mexico. We love a few great cocktails for our tailgate event.
Our friends at A History Of Drinking have used Mezcal in a couple of drinks they paired with the amazing Mandarine Napoléon in a story they published here a couple of years ago. Please read the rest of that work, but the drinks themselves are re-posted below with permission.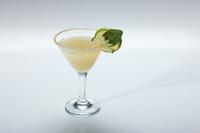 An Emperor's Margarita
1 ½ oz Zignum Reposado
½ oz Mandarine Napoléon
1 oz Lime Juice
Coat the rim of a cocktail glass with lime juice, and dip in chili-salt, or regular salt if you prefer. Shake all ingredients with ice, strain into the glass, and serve.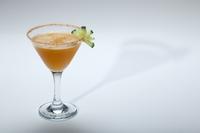 Le Revolucion
1 ½ oz Zignum Reposado
¾ oz Mandarine Napoléon
¼ oz Lemon Juice
½ oz Apricot Nectar
Mix all ingredients into a shaker with ice, shake vigorously, strain into a cocktail glass and serve.