Last Updated on 04/14/2021 by Jennifer Rutzen
Whether it's your playoff football tailgate or a holiday party, Goodnight Brothers Country Ham has some great recipes for entertaining this time of year featuring their line of all-natural ham and pork products. The "Sweet and Salty Ham Bites" make the perfect app and are super easy to make, plus they're a great way to use that jar of homemade pepper jelly that's been sitting in the pantry. You can make them ahead of time and refrigerate for a tailgate. Easy Peasy. The "Pork Side Bites" are a little more time-consuming but still doable for game day because you prepare the meat ahead of time in a slow cooker. Enjoy!
Dry Cured Ham Sweet and Salty Bites recipe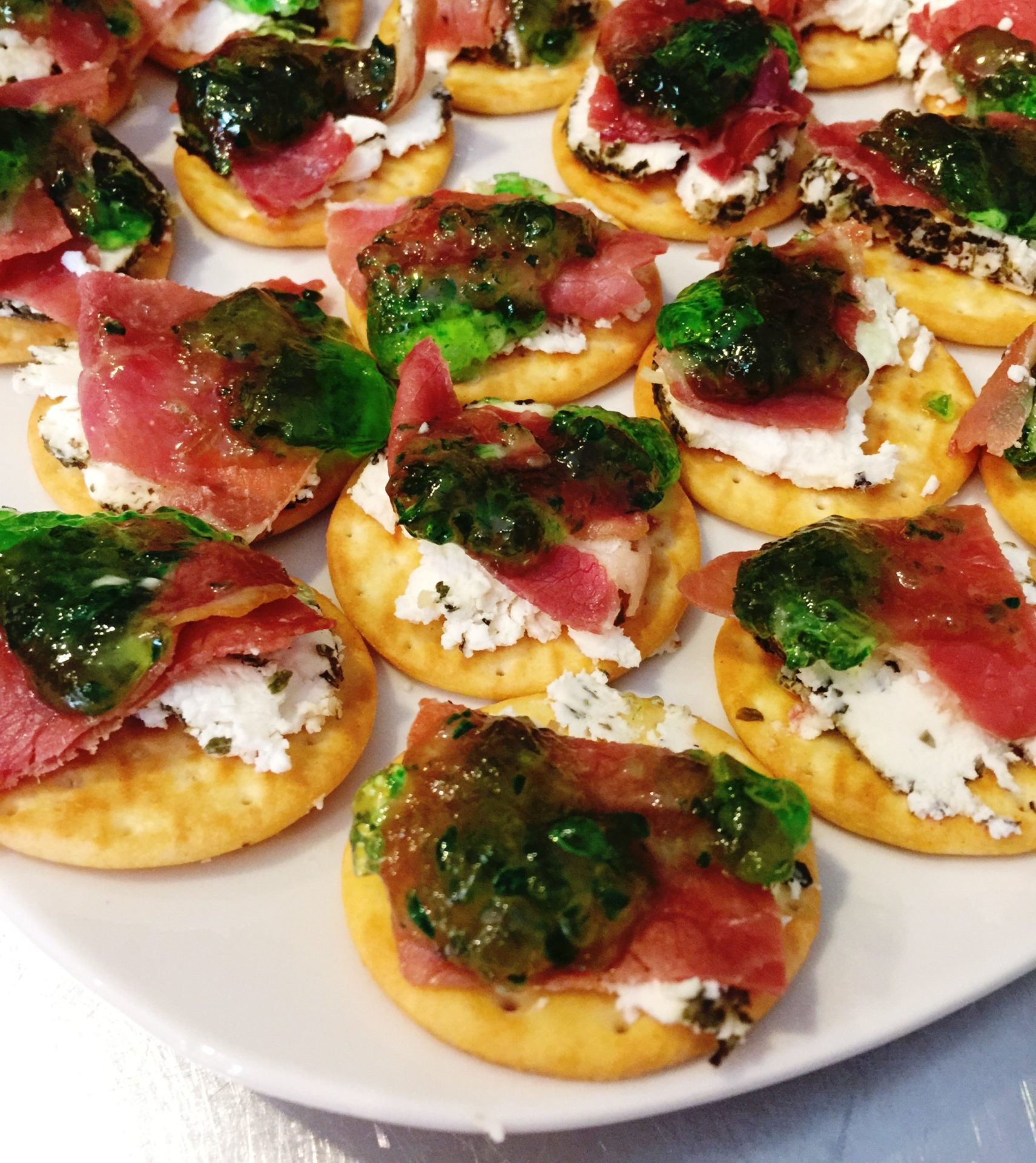 Print Recipe
Dry Cured Ham Sweet and Salty Bites
Ingredients
Box of Ritz Crackers

Goat Cheese

1

package of Goodnight Brothers Thin Sliced Dry Cured Ham

1

jar Pepper Jelly
Instructions
Cook ham according to directions on the package and slice into small bites

Assemble the bites with cracker, then goat cheese, then ham topped with pepper jelly.

Keep chilled until ready to serve.
Pork Side Bites recipe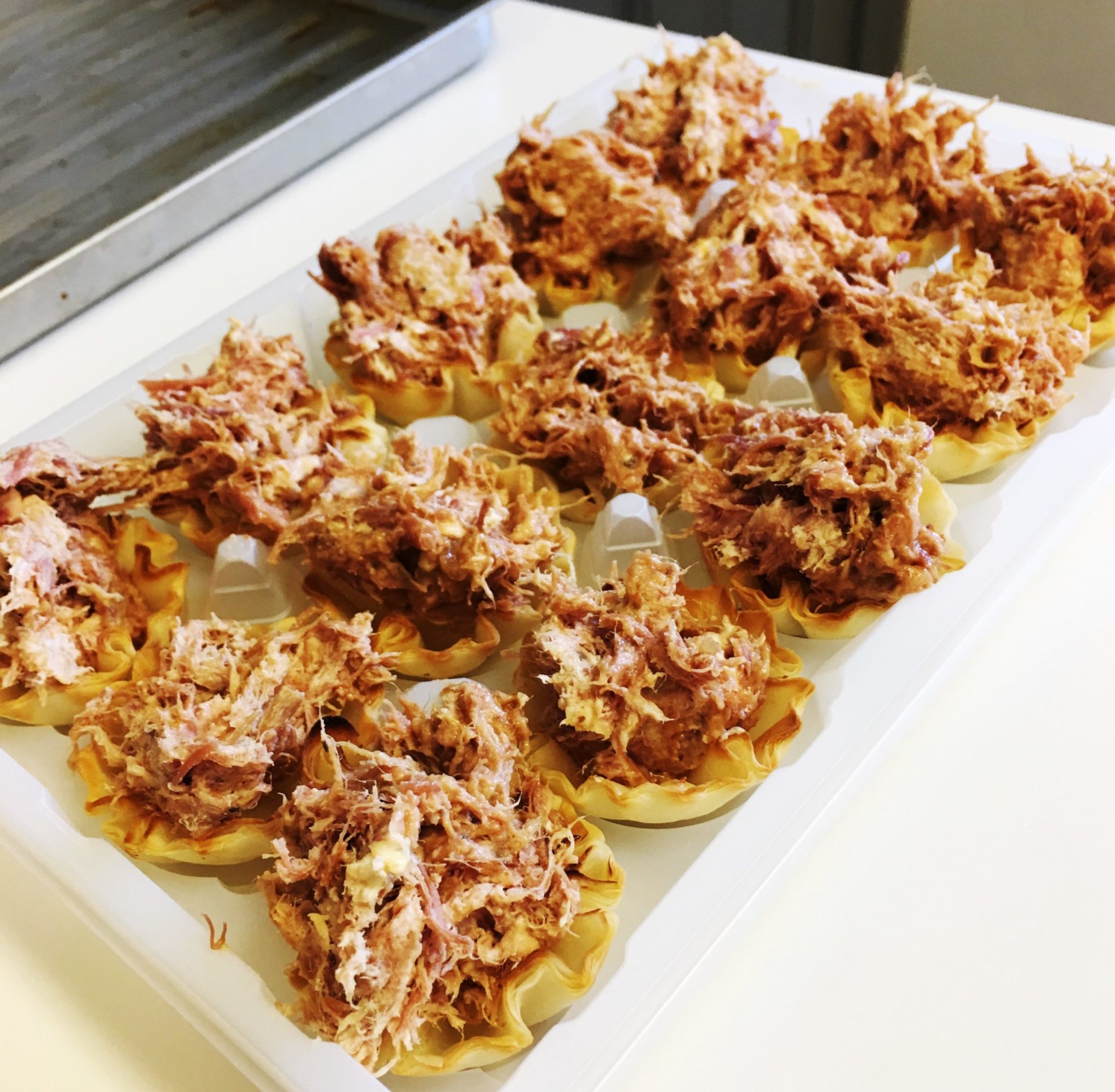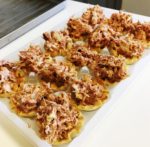 Print Recipe
Pork Side Bites
Ingredients
1

package Pork Shoulder

1

package pork side fat

6

oz

cream cheese

Athen's Mini Phyllo Shells

12

oz

beer
Instructions
Place pork shoulder and pork side fat in slow cooker with beer.

Cook on low for 4 hours and let cool.

Preheat oven to 400 degrees

Separate the pork shoulder from bone and remove excess fat from meat from the pork side fat. Combine cuts of meat and continue to shred.

Place shredded meat in medium size bowl. Add 6 oz of cream cheese and 4 oz of bbq sauce and stir.

Place a spoonful of pulled pork into each Athen's Mini Phyllo Shells. Place on a cooking sheet and back for 10 minutes or until pork is warm.