Last Updated on 04/14/2021 by Inside Tailgating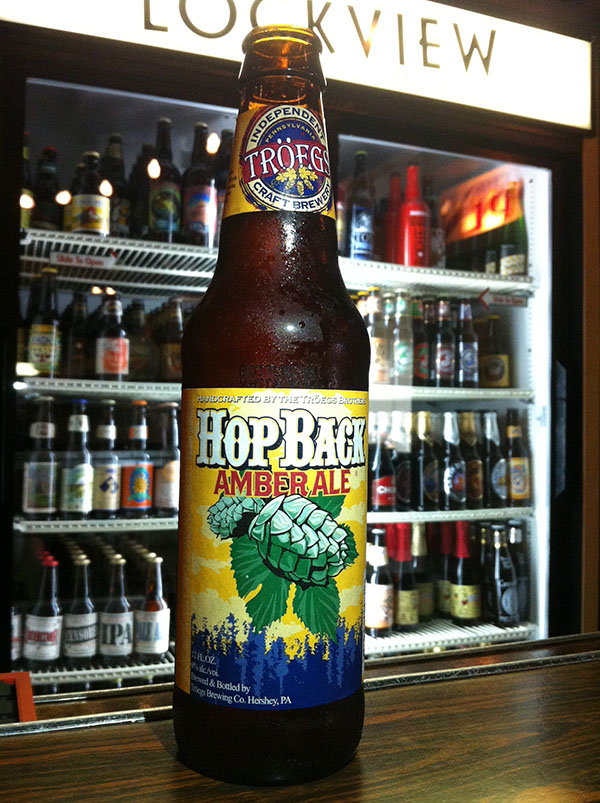 [unordered_list style="tick"]
Brewery: Tröegs
Name: Hop Back Amber Ale
Type: Amber Ale
Location: Hershey
ABV: 6%
IBUs: 55
Try This Beer If You Like: Yuengling Lager
[/unordered_list][hr]
As a bartender and professional socializer, I can spend an entire day enjoying domestic pilsners and lagers. But sometimes I want quality over quantity. I want a beer that snaps my bra strap. I want a beer that revs the engine at red lights. I want a Tröegs HopBack Amber Ale.
Available year round from Tröegs Brewing Company in Hershey, PA, this assertive gem is a great choice for seasoned craft beer drinkers or anyone looking to delve into microbrews. HopBack Amber Ale has a rich amber hue and is topped with a substantial creamy head. Though five different types of hops are used in the brewing process, it doesn't have the overwhelming bitterness that some beer drinkers associate with hoppy beers.
But don't be fooled. This is not another one note, hop-heavy beer. A pleasant caramel and slightly sweet finish accompany each taste of this amber ale. With a mild floral aroma and hints of citrus, this beer is a sure win every time, even if the team you're rooting for isn't.
Tröegs HopBack Amber Ale has enough body to cut through the fattiness of your bacon cheeseburger or your grilled ribeye. This is not a beer that goes gently into the night, but one that lingers around like that wild card hoping for an after party.
Bring a six-pack of Tröegs HopBack Amber Ale to your next tailgate. Just be prepared to share!