FYI- as a participant in the Amazon Services LLC Associates Program, designed to provide a means for sites to earn advertising fees by advertising and/or linking to Amazon.com, Inside Tailgating may receive a commission on sales or other compensation through those links on this page. It is at no additional cost to you, but we gotta pay for our tailgates somehow…
Char-Broil has been making grills since the late 1940s but never rests on its history. Continuing to stay on the forefront of cutting edge grilling technology comes The Commercial Double Header, which features two cooking zones, so you can cook at two temperatures at once. Genius, right?
Now it's easy to cook fish and steak at once, or to separate meat and vegetables. Or if you're serving guests with food allergies, you avoid issues by cooking things separately. In short, the Double Header is a real problem-solver.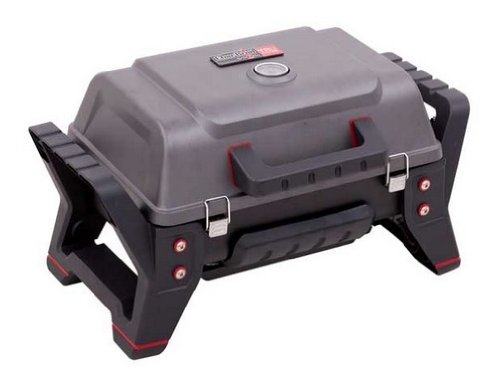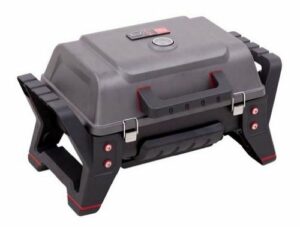 It features the same enduring quality of all Char-Broil's Commercial series grills, featuring TRU-Infrafed technology for even cooking and no flare-ups. Lid-mounted temperature gauges make it easy to monitor the grills' temperature. The Double Header comes with four burners, a stove top and a griddle side burner. And it can also convert from liquid propane to natural gas.
For those looking for TRU-infrared technology to take advantage of for tailgates, Char-broil makes the X200 Portable TRU-Infrared Grill.