As tailgaters, we love to go all out. We bring food, decorations, games, and even matching outfits. Some of us go so big that we've customized vehicles just for tailgating. However, sometimes when you've had a long week, planning an over-the-top tailgate party can just be too much. In those times, you want to go back to the basics. Get to the heart of what you really love about tailgating. In those times, having a super lightweight, easily portable grill is ideal. You can just grab some burgers and buns, fuel, and head on down to the stadium.
There are a lot of amazing portable grills on the market. However, we've narrowed them down to just the top twelve. The tailgater's dozen if you will. All of these grills are perfect for tailgating. They are easy to transport, set up, and use. Some use charcoal, some use gas, and some can use wood chips for smoking. Which of the grills you choose depends entirely on how you like to tailgate, but hopefully, this list helps you find the perfect one.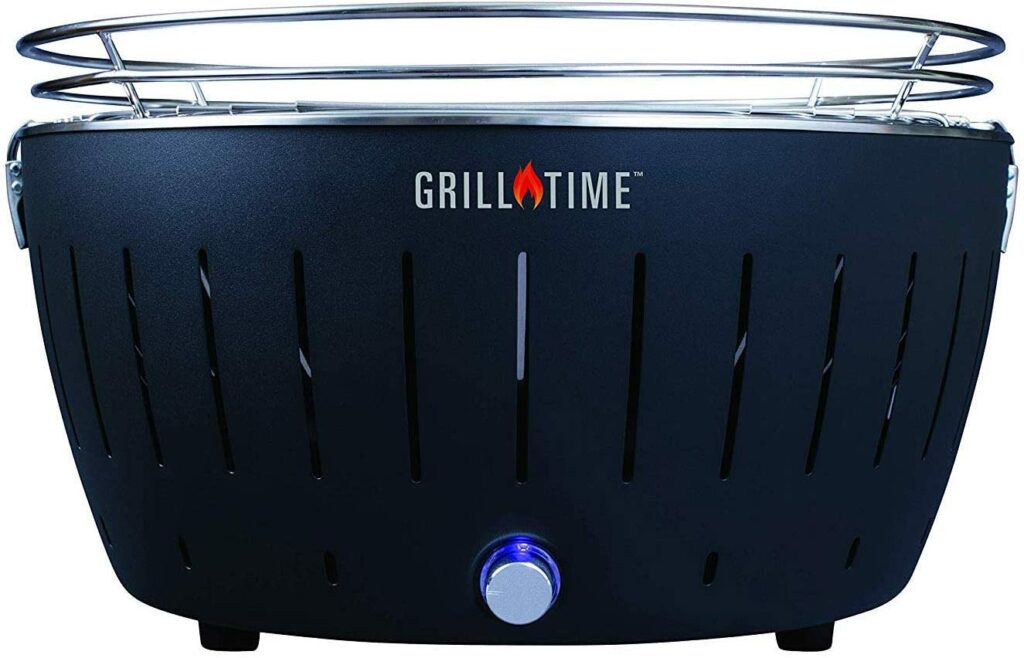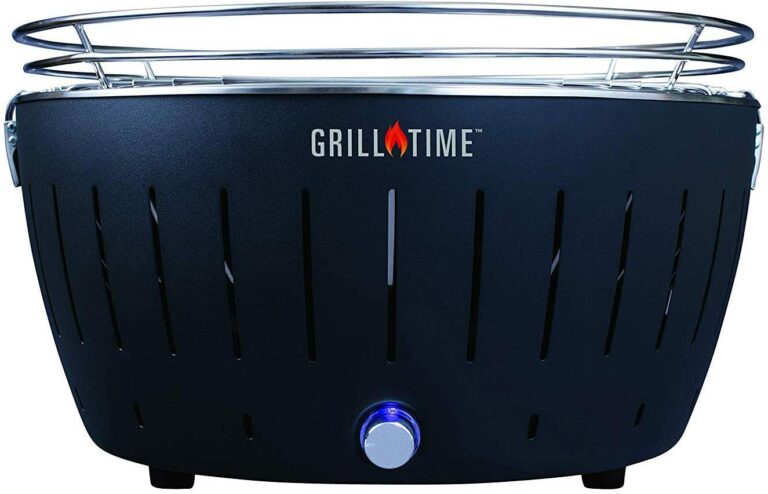 As the name suggests, the GrillTime Tailgater GTX was designed for tailgaters like us. Coming in at just 18 pounds, this compact portable grill has about 16 inches of grill face. Using charcoal, this tailgating grill heats up in just 4 minutes. It can cook consistently for a full hour, so you can take your time on those steaks. The Tailgater GTX even has a carrying case to easily get you to and from the stadium.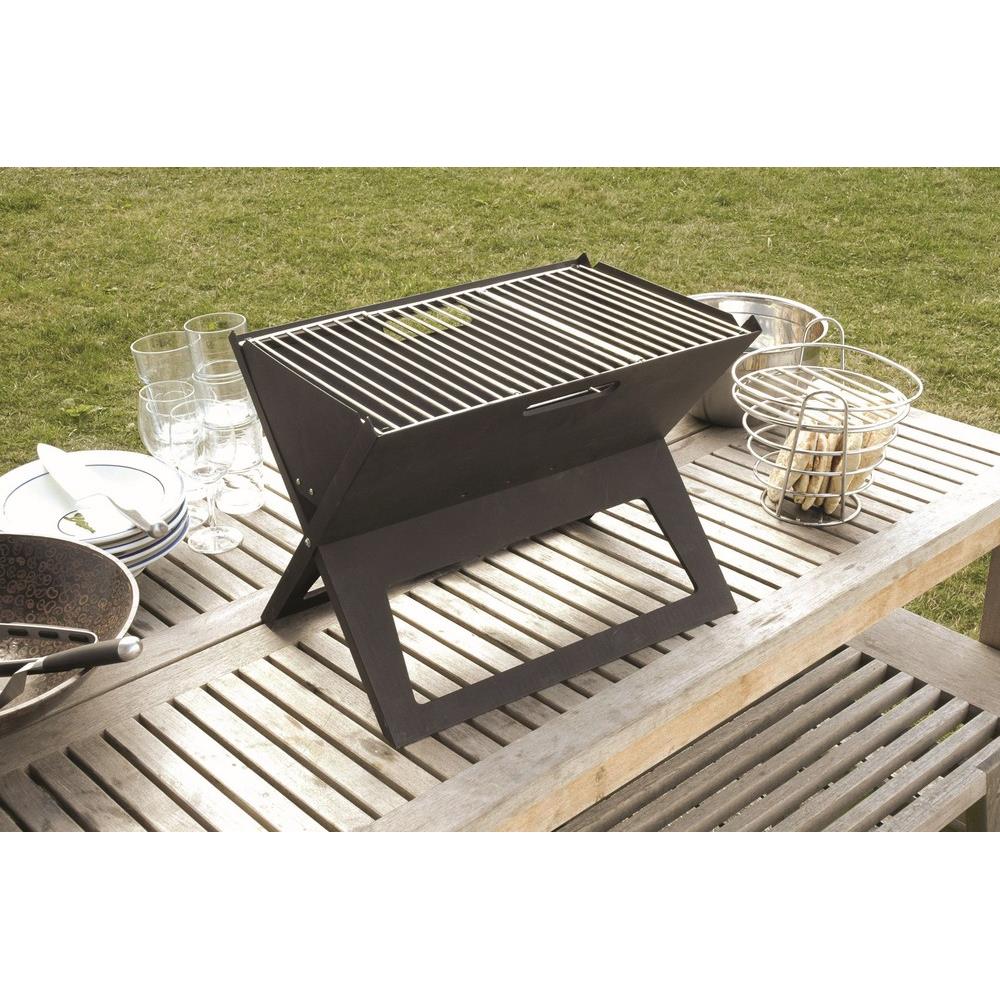 One of the lightest options on the list, the Fire Sense notebook weighs only 8 pounds. It is called the "Notebook Grill" because it handily folds up flat like a notebook. It has 13 inches of grilling space which is perfect for a couple of burgers for you and some friends. It's a charcoal grill and doubles as a great fire pit as well.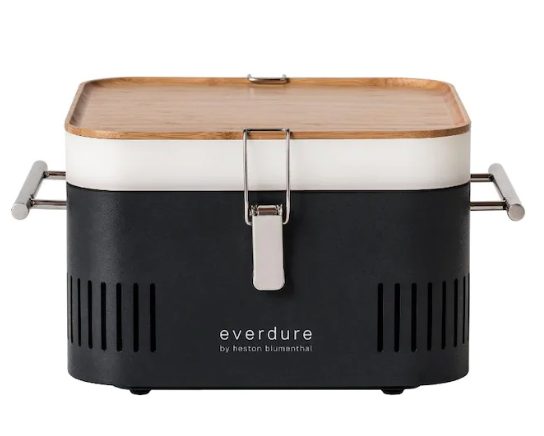 Don't be fooled by its stylish looks, this is not a cooler. The Everdure Cube is an extremely easily transported portable grill. This grill is perfect for tailgaters. The top of the grill is a plate and lid that doubles as food storage. You can marinate your steaks and carry your grill to the stadium. It's also available in a variety of colors to show your team spirit.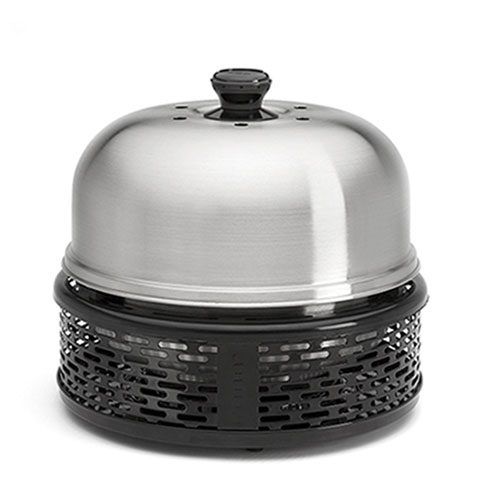 Weighing in at just 13 pounds, the COBB Pro comes with an easy carrying case. It has a domed lid that helps create convection for a more even grill. It comes with a roasting rack, so it's a great option if you like to grill a lot of chicken or seafood at your tailgate. It's a charcoal girl but can double as a smoker. Our favorite feature is that all the parts are non-stick and dishwasher safe making for easy cleanup.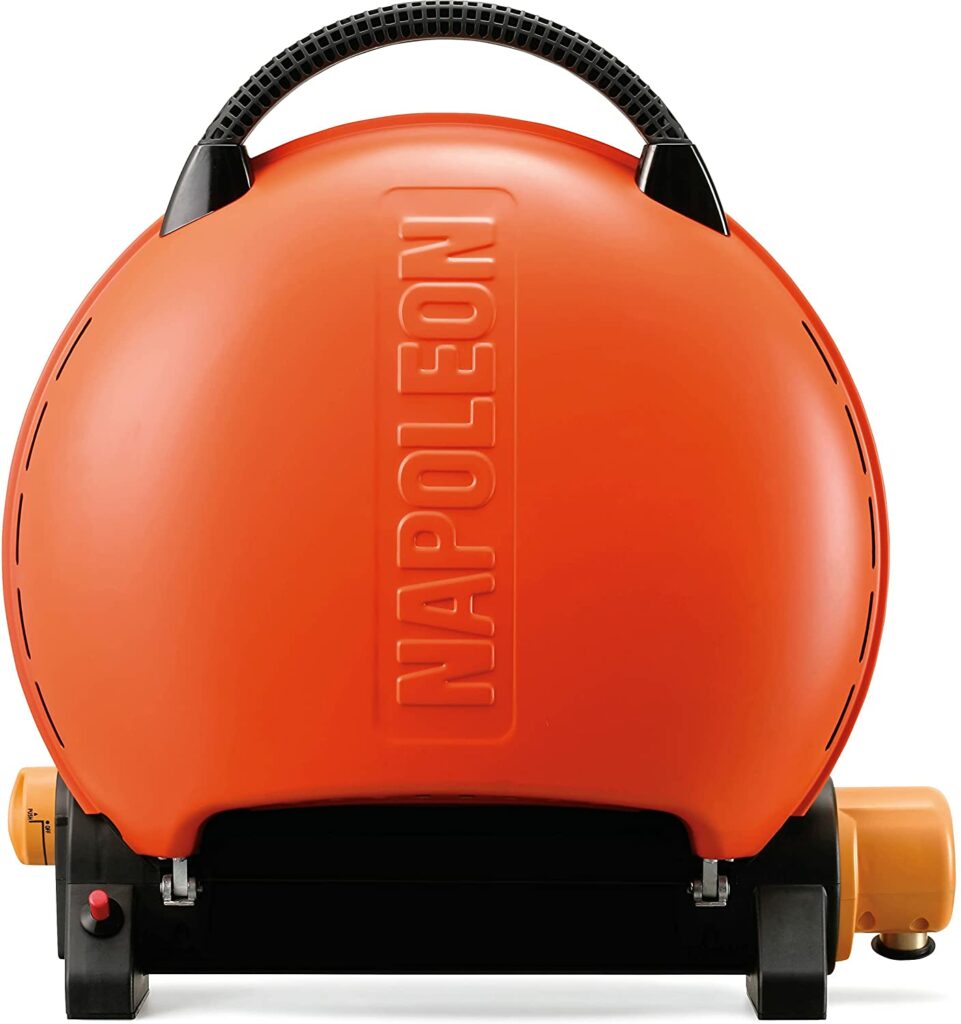 One of the heavier models, the Napoleon TravelQ weighs 34 pounds. It is a propane grill that offers 285 square inches of cooking space and cast iron grills to get the perfect grill marks. The grill sets up in seconds, offers 12,000 BTUs, and has two adjustable burners. The Napoleon TravelQ has almost all of the benefits of a larger grill without any of the hassle.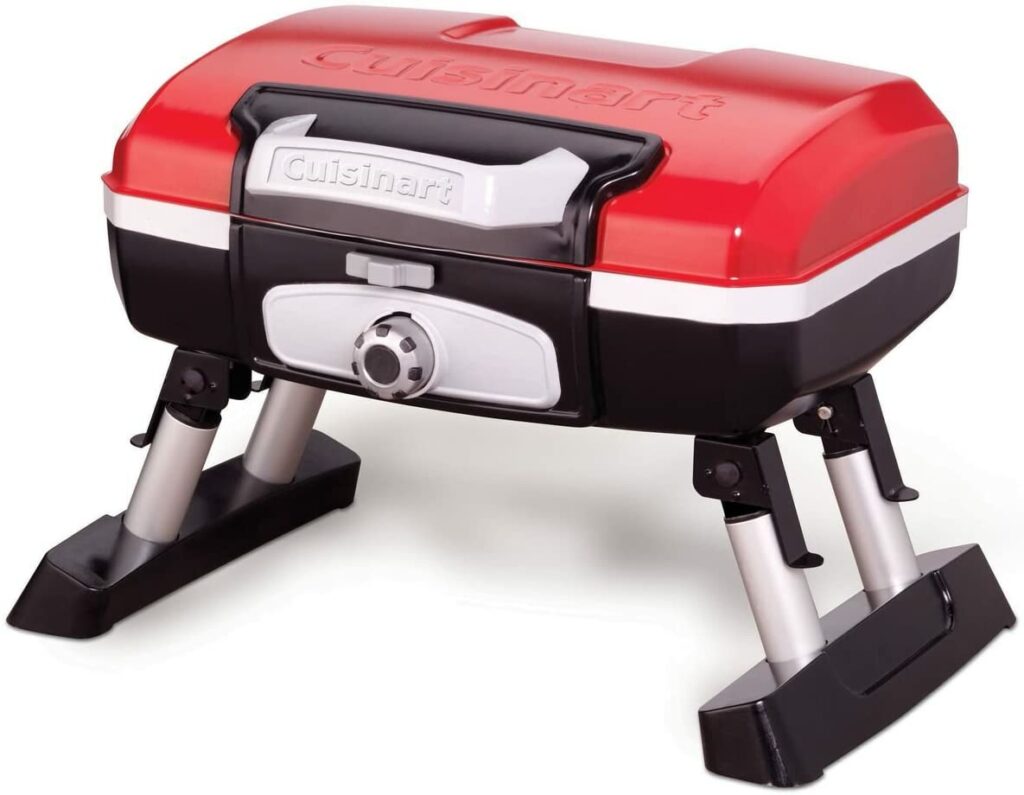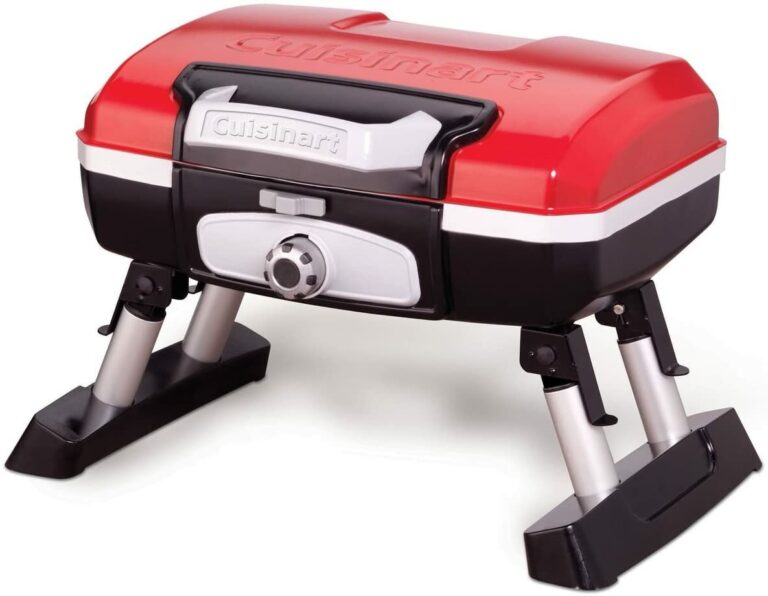 Weighing in at 19 pounds, the Cuisinart Petit Gourmet Tabletop Gas Grill cooks for four people. It can heat dishes up to 500 degrees and only takes about five minutes to set up. With an adjustable burner, you can be sure that everything you fire up gets grilled perfectly. When you're all done, this grill folds up easily and has a handy carrying case.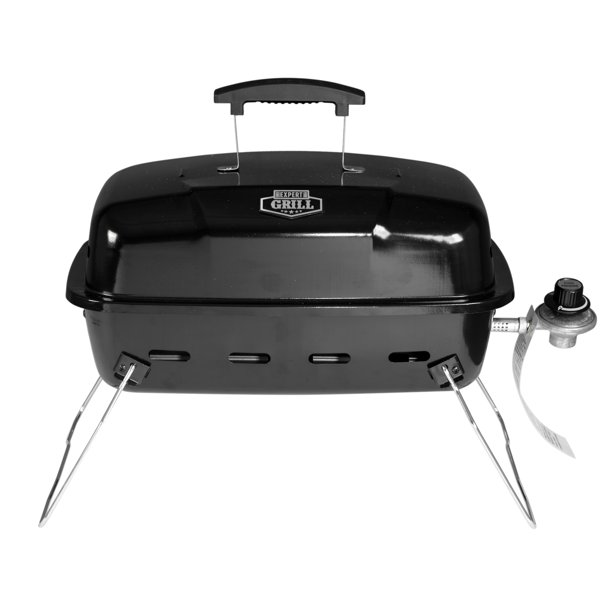 One of the lightest grills on the list, it comes in at just under 8 pounds at 7.94 pounds. Do not let its light weight fool you though, the Expert Grill can make a lot of food. It has 17.5 inches of cooking space and is rated at 10,000 BTUs. That means it can cook up to nine burgers at one time. It's a deceptively lightweight powerhouse. It's also a very affordable option.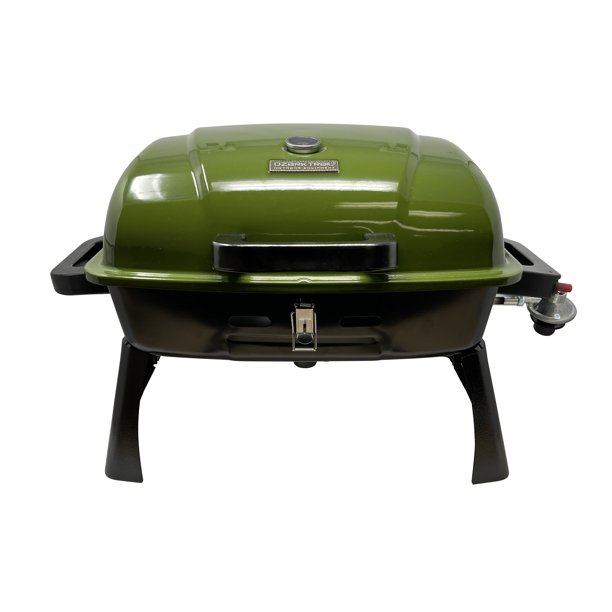 The Ozark Portable Gas Grill is a great portable option for serious grillers. It comes with two interchangeable grill plates. One wired plate for standard grilling and one solid plate for making things like pancakes. It also contains a full roasting hood, so you can really get juicy perfectly cooked meats.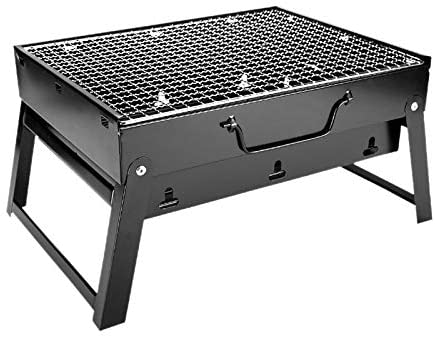 Alright, now to the lightest grill on the list. Weighing in at just 4 pounds, this compact folding grill offers plenty of cook space for all your favorite tailgating dishes. It folds up neatly for transporting and setting up. Unlike some of the other models though, this lightweight grill has no features. It is simply a compact charcoal grill. No muss, no fuss.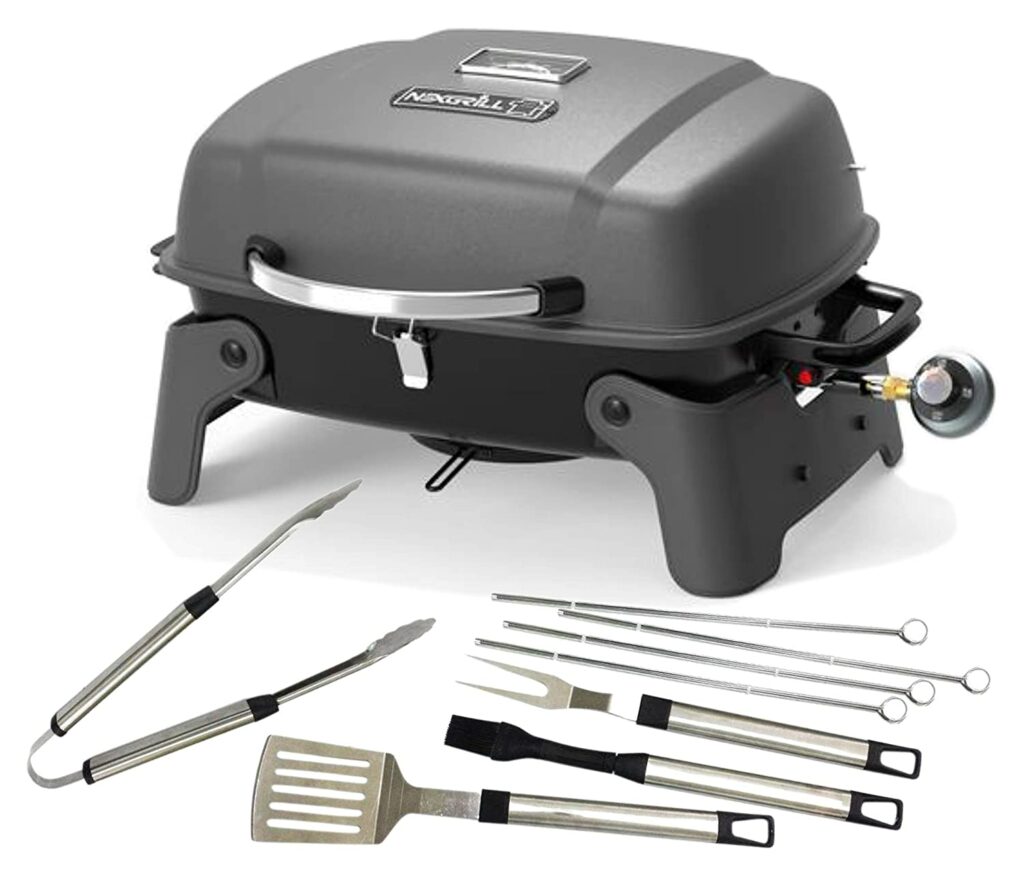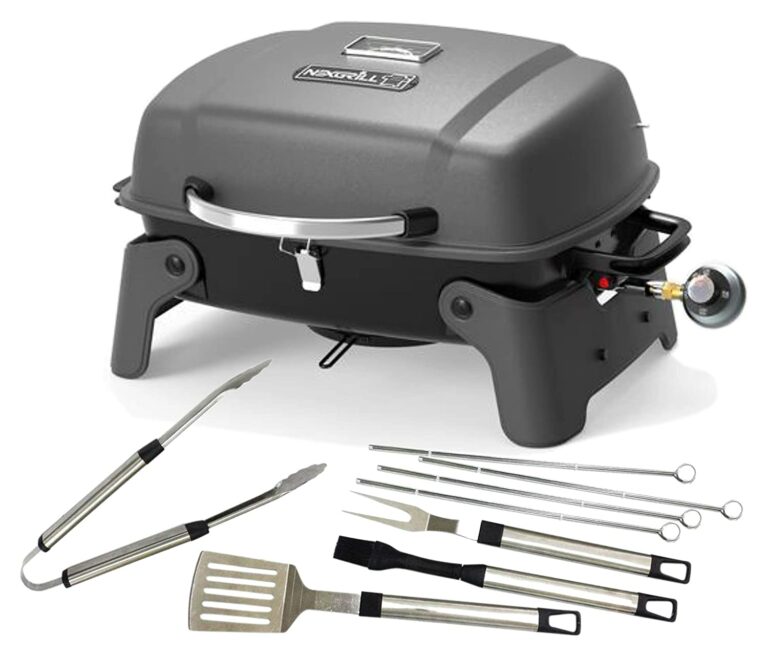 The Nexgrill 1-Burner Portable Gas Grill weighs 20 pounds. What makes this grill unique is that even at its lightweight, it has two grill faces. Meaning you can cook up your hotdogs and your corn on the cobb at the same time. This feature-rich grill has a temperature gauge on the lid, is rated for 11,000 BTUs of power, and works with a 1-pound propane tank.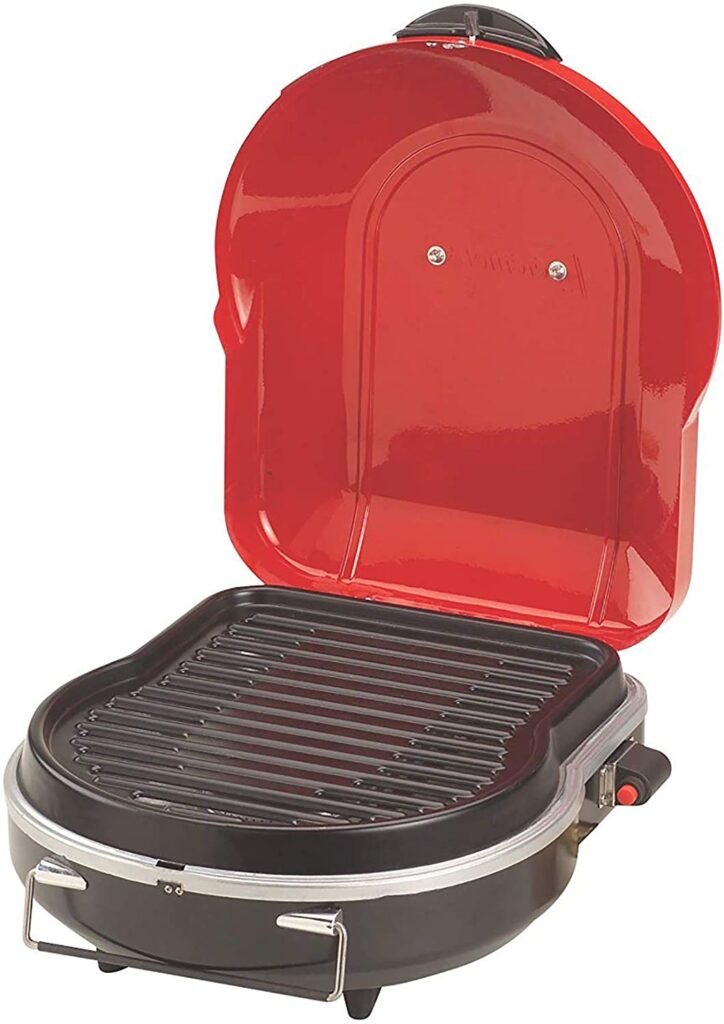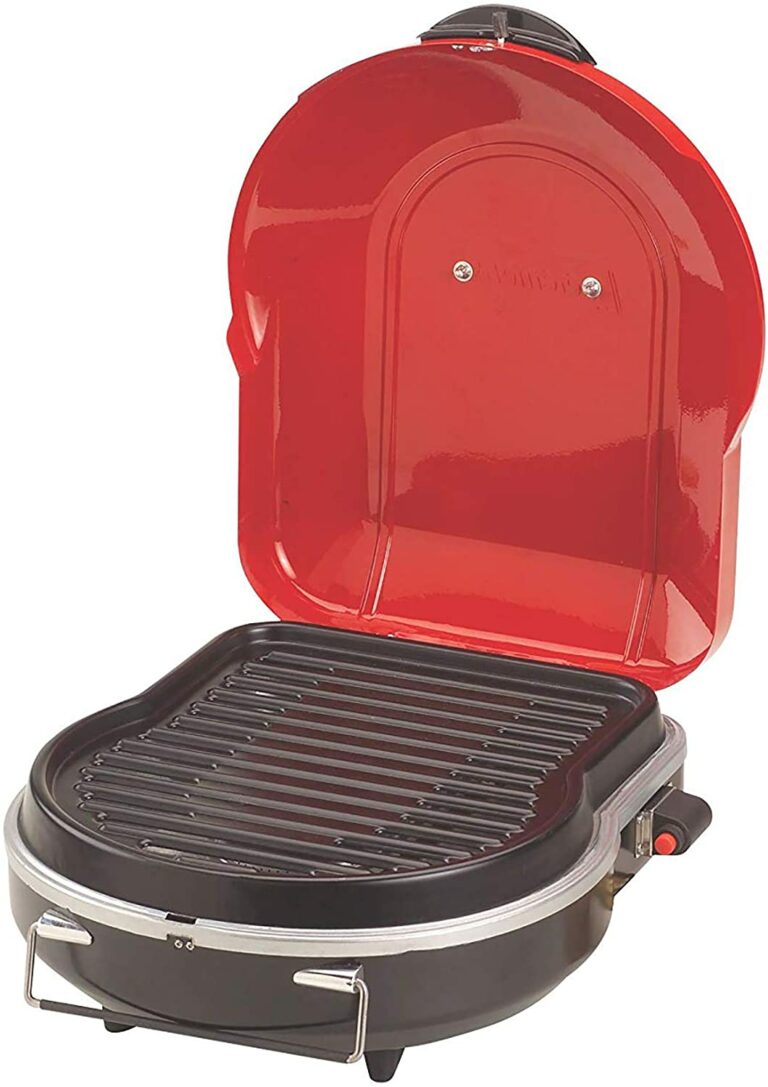 This portable option looks similar to a George Foreman grill. However, it's designed for the outdoors. A very portable option, this small grill has 105 square inches of cooking space and an adjustable burner. It uses a one-pound tank of propane. The top handles and flip lid make it easy to carry and easy to set up at any tailgate.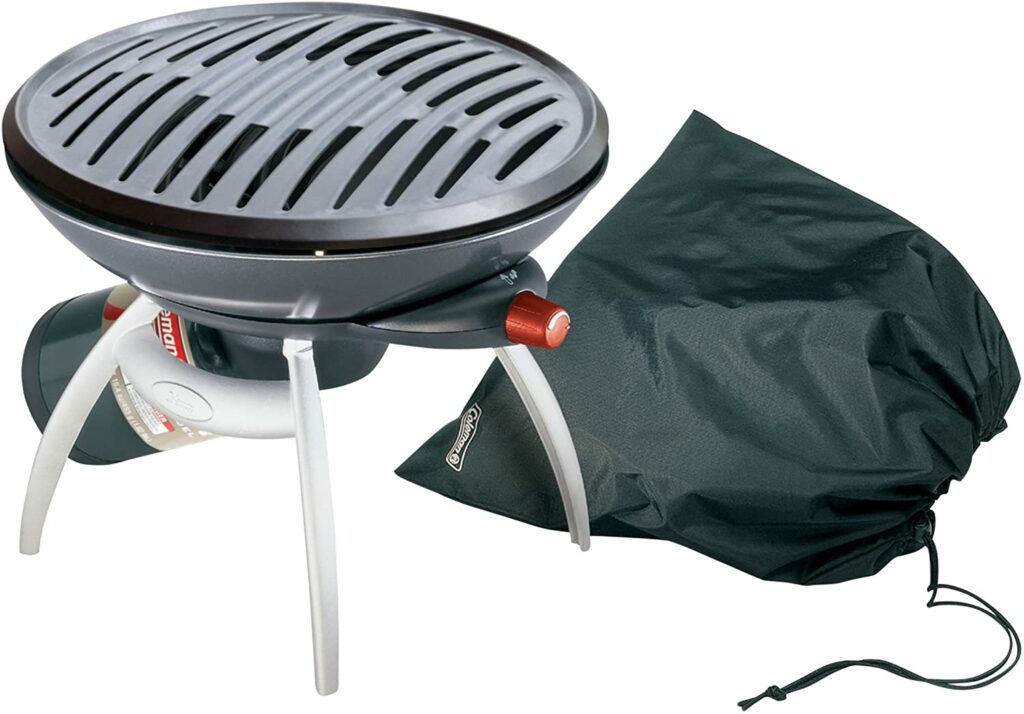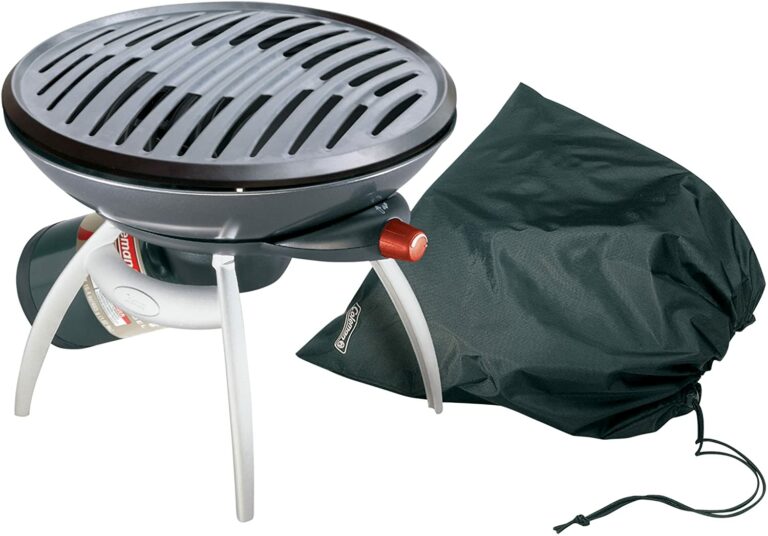 Finally, the Coleman Roadtrip Party Propane Grill was made for tailgaters. This is our second lightest grill on the list weighing only 6.8 pounds. It comes with an easy carrying case, detachable legs, and a dishwasher-safe faceplate. It uses a one-pound propane tank and has a surprising amount of cooking space.
No matter which portable grill you choose, all of them will make it easy to set up a quick tailgate. For more tailgating gear, make sure to follow us on Facebook, Twitter, Instagram and check out our Amazon Storefront. We find and review all the coolest tailgate gear. Whether you go big or keep it chill, we'll help you find what you need.