Last Updated on 08/18/2021 by Inside Tailgating
The wait is over!! You have shined up your grills, set out your newest tailgating gadgets and are packed and ready to go this weekend, right? Or maybe you're excited for a chill Labor Day weekend in front of the TV watching as many games as you can squeeze in before it's time to go back to the real world on Tuesday. Either way, Inside Tailgating has got you covered. Here is the lowdown on five of best college football matchups coming up this weekend and the storylines that make them intriguing. We list them in chronological order, but you all know which one (ahem) is the biggest game of the slate….
No. 17 Florida vs. No. 11 Michigan at AT&T Stadium in Arlington, TX at 3:30 p.m. Saturday p.m. on ABC. The back-to-back champs of the SEC East are out to prove they can take the next step offensively behind new redshirt freshman quarterback Feleipe Franks. Florida coach Jim McElwain and Michigan's Jim Harbaugh have had some entertaining pre-game banter, starting when Harbaugh refused to release his team's depth chart, which just adds to the spice of a matchup between two powerhouse programs.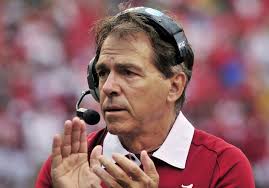 No. 1 Alabama vs. No. 3 Florida State at the new Mercedes-Benz Stadium in Atlanta at 8 p.m. Saturday on ABC. Are you kidding me? This is the kind of matchup we're going to see on the last game of the college football season – which will also be played at Mercedes-Benz Stadium – and now we get to see it on the first weekend? Last we heard from Alabama, Clemson's Deshaun Watson's touchdown pass to Hunter Renfrow with one second left in an epic title game had cost the Crimson Tide their first national championship loss in five attempts with Nick Saban as their coach. Now they're facing the heir apparent to Clemson as the early favorite to win the ACC this season behind sophomore QB Deondre Francois and an improved Florida State offensive line.
No. 13 LSU vs. BYU in the Mercedes-Benz Superdome in New Orleans at 9:30 p.m. Saturday on ESPN. The location of this game has as much to do with the hype leading up to the game as the matchup does, because this game was originally scheduled to be played at NRG Stadium in Houston. Hurricane Harvey forced the last-minute change since officials in Houston have bigger things to worry about than hosting a football game. Added advantage for LSU, since it will almost feel like a home game for the Tigers. It's also the first full season as LSU's head coach for Louisiana native Ed Orgeron, the former Ole Miss head coach, who spent two years as an assistant at LSU under Les Miles before being promoted to "interim" head coach when Miles was fired last Sept. 25.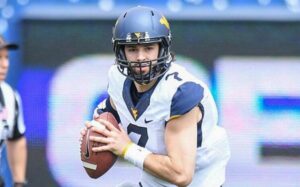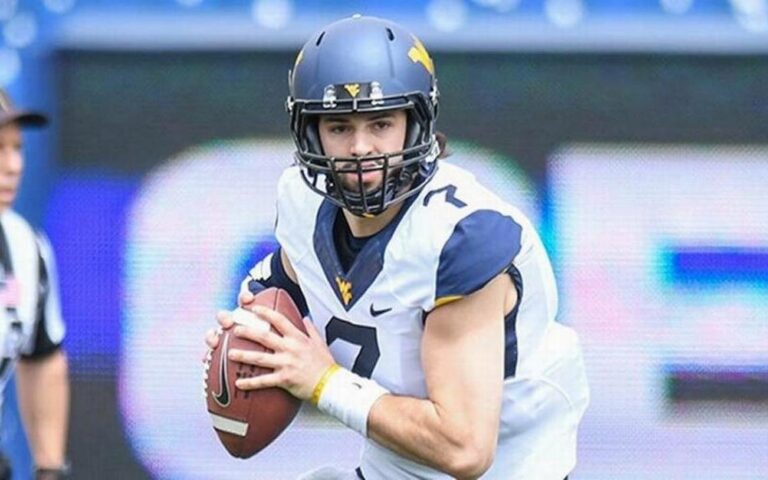 No. 22 West Virginia at No. 21 Virginia Tech at FedEx Field in Landover, Md. at 7:30 p.m. Sunday on ABC. These two border rivals haven't met since 2005 when Virginia Tech last played in the Big East. Quarterback Will Grier, the University of Florida transfer who sat out last season via transfer rules, was pronounced eligible to start West Virginia's opener after the NCAA ruled he had served his year-long suspension for taking a performance-enhancing drug by missing all of 2016. He makes his debut for West Virginia against a Hokie team coming off 10 wins and a top 25 finish.
Georgia Tech vs. No. 25 Tennessee at Mercedes-Benz Stadium in Atlanta, GA at 8 p.m. Monday on ESPN. This is the second intriguing matchup in four days during the Chick-fil-A Kickoff weekend at the new home of the Atlanta Falcons. It's not quite the heavyweight showdown of the Alabama-Florida State game Saturday night but it renews an old rivalry between two schools who haven't played since 1987. Former Georgia Tech coach Bobby Dodd, whose name adorns Tech's stadium, used to play quarterback for the Vols. The Yellow Jackets are the local draw, with their campus just three miles away from the Falcons new home in Atlanta, but the Vols always travel well from just 3 1/2 hours up the road in Knoxville.