We've been thinking a lot about how to revamp our tailgating setup. Beyond getting a great set of tailgating chairs, we want to add some other accessories that can make things really comfortable. After doing some research, we found some of the best ways to make your tailgating more comfortable. We've sourced the best tailgate chairs, tables, and other accessories to make your tailgate as comfortable as if you were in your living room. Here are some of our favorite picks:
Our Top Three Best Tailgate Chairs For Comfort
If you've read the Gear section of Inside Tailgating, you know we are a little obsessed with finding the most comfortable tailgating chairs on the market. It was really hard to narrow it down, but we've got our picks for the best tailgate chairs.
Our Criteria For Choosing The Best Tailgate Chairs: We selected chairs that were extremely comfortable, lightweight and portable, durable enough to last for many seasons, and loaded with extra accessories to make a truly luxurious lounging experience.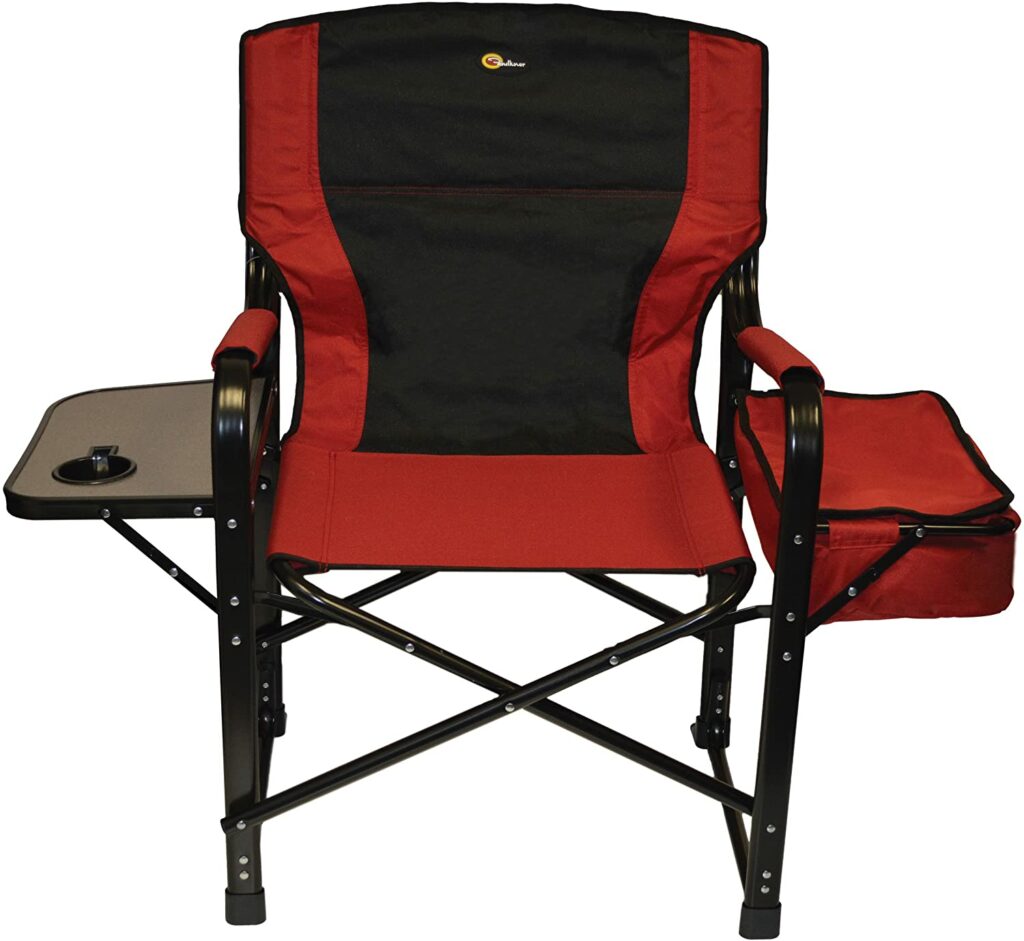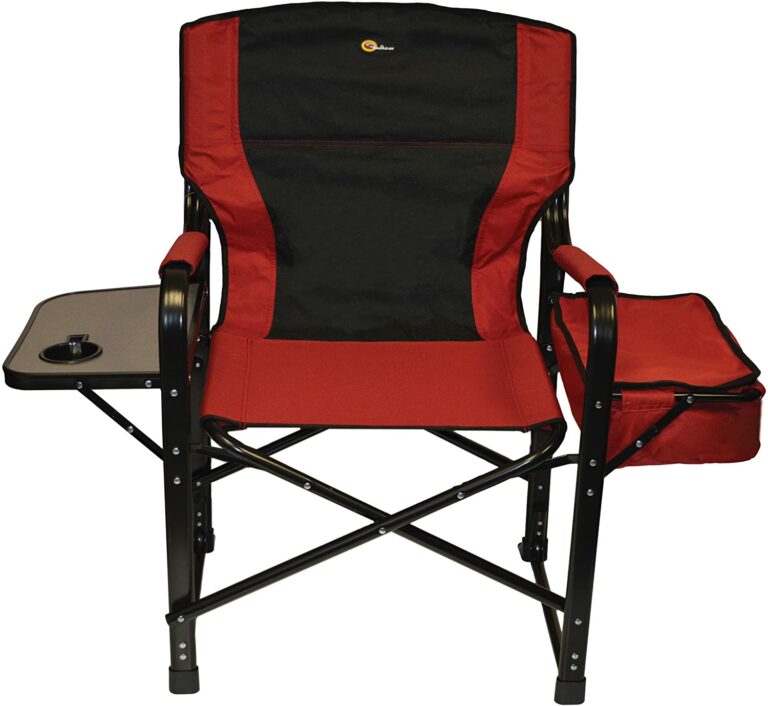 If you're a fan of the classic director chair style tailgating chairs, this one is for you. Complete with a tray with cup holder, cooler bag, and padded seat, it's the ultimate in tailgating convenience and comfort. This is a little heavier than some of the other options because of the accessories, however, it still folds up to a lightweight and portable carry. With everything you could need and more, the Faulkner El Capitan is definitely one of the best tailgate chairs.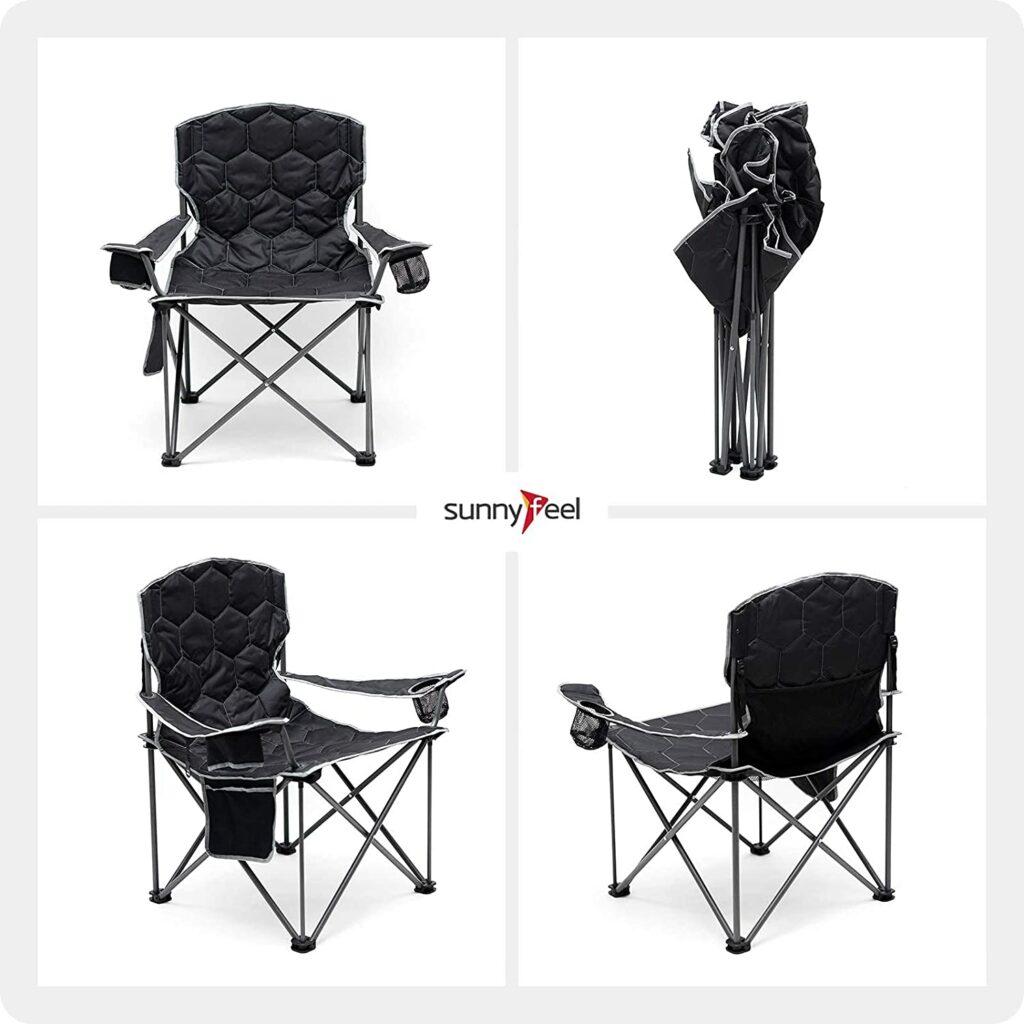 To be honest, this tailgating chair had us at "built-in bottle opener". However, it does have a ton of other great features that put it on the list as one of the best tailgate chairs. This padded chair is extremely comfortable and was designed for people over 6'4'' and 500 pounds. Beyond the comfort, we're also keeping this one around just in case Aaron Gibson or Bryant McKinnie want to stop by for a plate.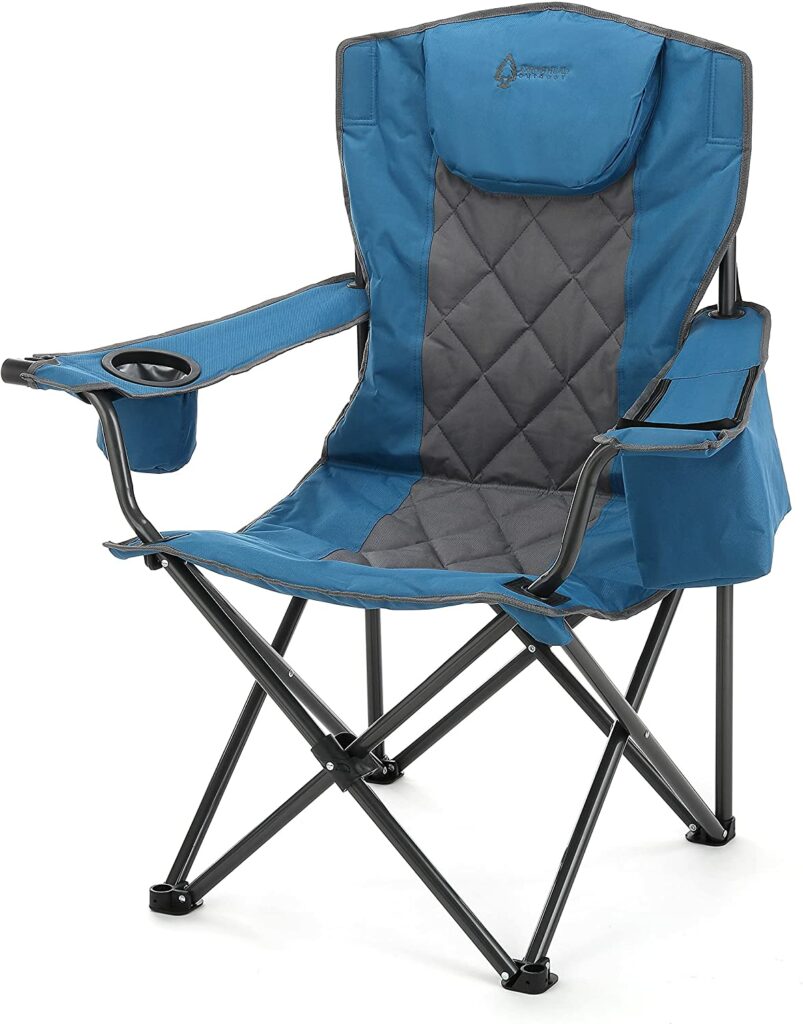 Finally, the third in our top three best tailgate chairs is the Arrowhead Outdoor Quad Chair. This comfortable chair offers a 6 can cooler and both cup and wine glass holders. The armrests, seat, and headrest are all padded for maximum comfort. It holds up to 450 lbs., but folds up into an easy-carry bag that weighs less than 10 pounds.
All of our best tailgate chairs bring comfort, functionality, and are durable to last. However, they are only the beginning of a really comfortable tailgating setup.
Kickback With Tailgating Footrests
After a long hard day of drinking beer, eating smoked meats, and seeing all of your friends, you sometimes have to put up your feet. We're joking obviously but we all do work hard all week and tailgating cannot only be a great party, it can also be a great time to relax. So we definitely added some footrests to our setup. Here are our picks: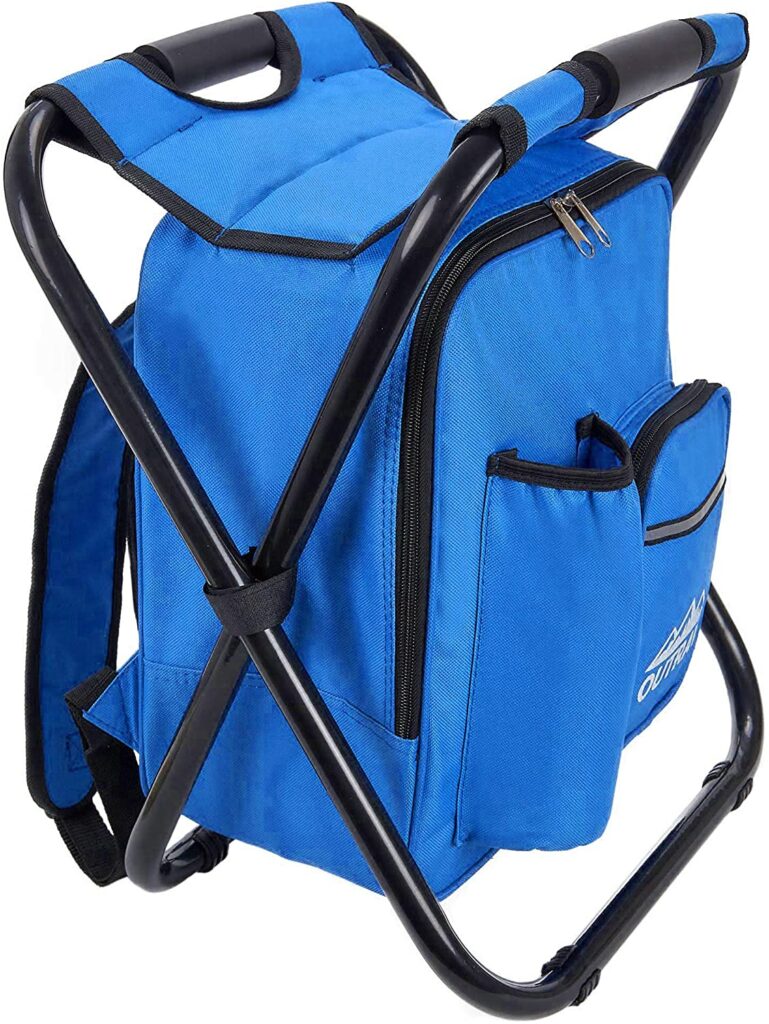 We love versatility at Inside Tailgating, so we loved this 3-in-1 footstool. Not only is it a great spot for putting up your feet, but it also doubles as a cooler and a backpack for transporting supplies to the tailgate. This backpack stool is another great option if you want your stool to double as a place for your kids to sit.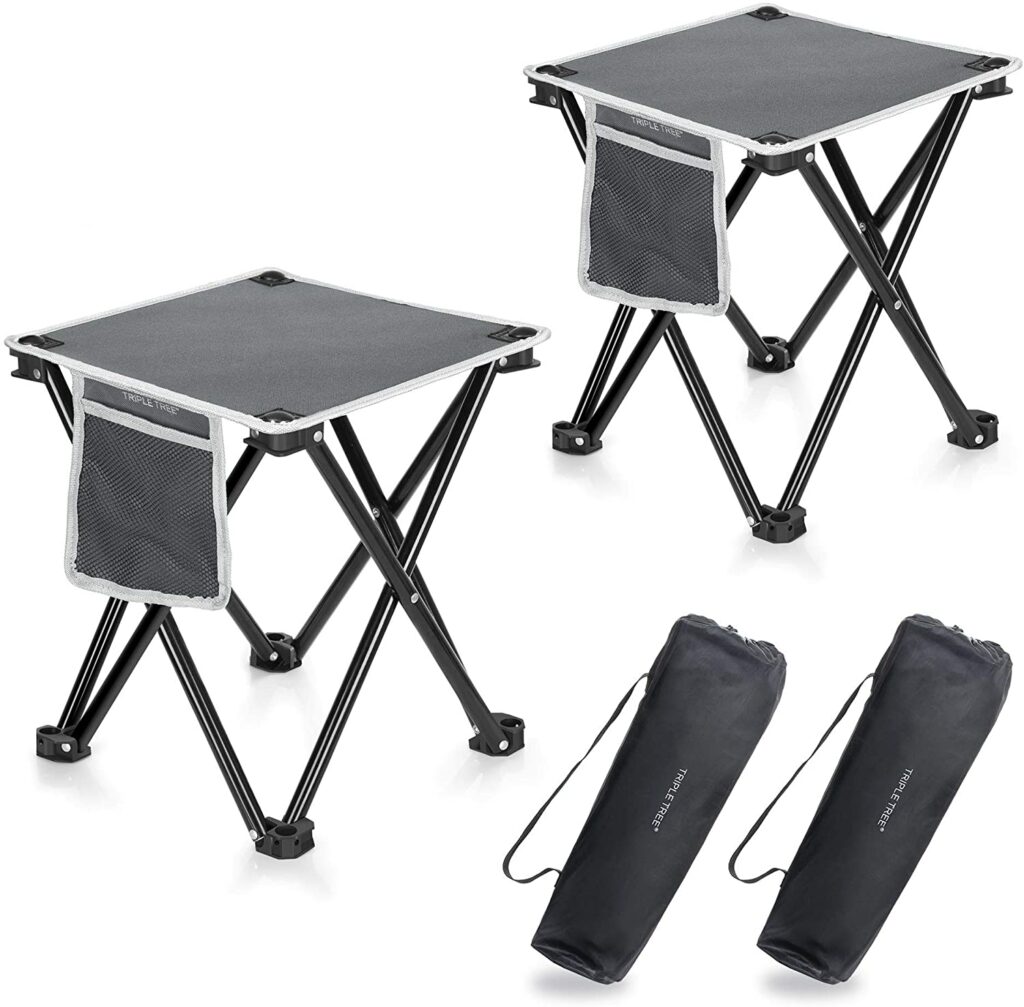 If you have a large crowd, buying footstools for everyone can get a little spendy. That's why this Triple Tree two-pack made the list. Not only are they an affordable 2-for-1 option. They also have a side storage bag to hold phones, beers, and whatever else you need.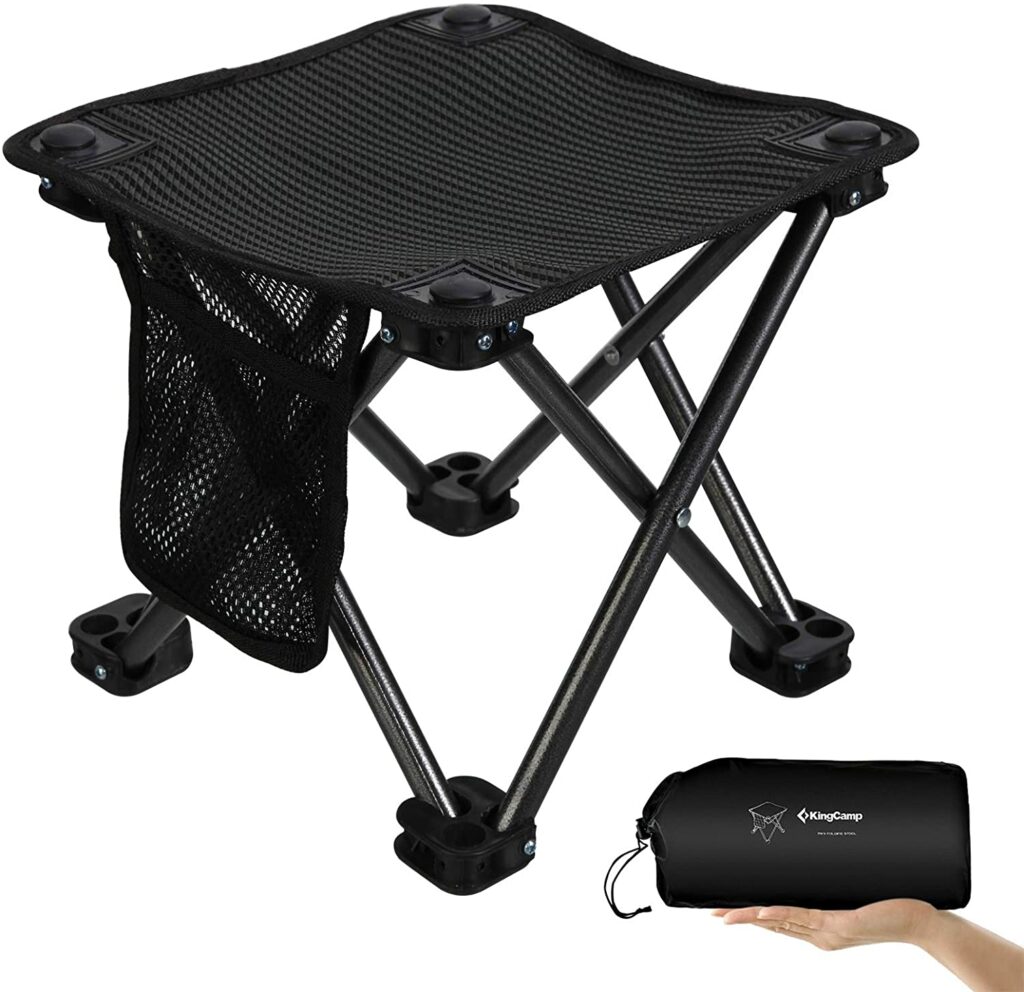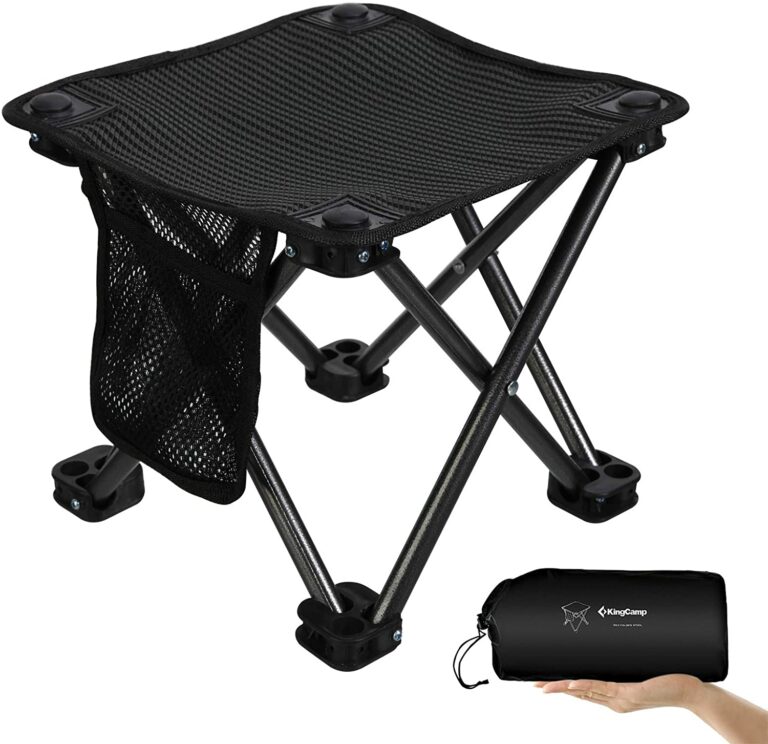 For those of us heading to our tailgates in compact cars, we need to think about space when designing our tailgate setup. This is why the KingCamp portable camping stool made our list. These camping stools fold up small enough to fit in your hand, expand large enough they can double as a small stool. Perfect for tailgaters with limited space.
These stools will not only help you kick back, but they will also provide some extra storage and seating when needed.
Make Your Tailgate Functional With Side Tables And Canopies
Now that everyone has a place to sit and kick back, it's important to also add some functional pieces. Side tables are a must. You don't want your guests to have to try to hold their plate, a fork, and a beer. While canopies are also great for providing comfort in the shade and on rainy days. Here are our picks for a side table and a canopy.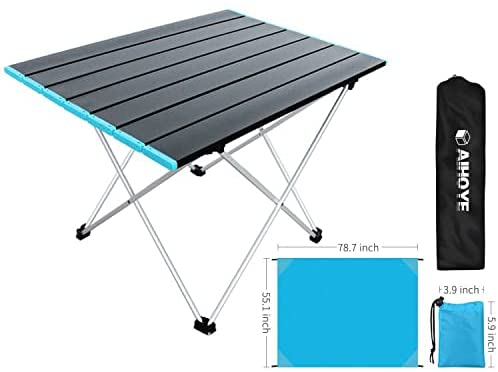 Available in two sizes, these portable tables are ideal for tailgating. First, they are extremely lightweight with the larger model weighing only around 3 pounds. They also offer a hard tabletop that is assembled with an accordion-style set of lightweight but highly durable aluminum planks. They are also very affordable and can easily be set up around your tailgate for different needs.
Available for all teams in the NFL, MLB, and NCAA, you'll definitely be able to represent your team spirit. These 9×9 canopies are perfect for tailgating. They fit right in a parking spot and offer just enough room to set up your seating. They'll keep you cool in the hot months and out of the elements in the cool months.
With these tables and this canopy, your new tailgate setup is complete.
These are just some of our picks for setting up a comfortable tailgate for our team. We hope that this helps you find what you need for your team. If you're still shopping, head over to our Amazon Storefront as we feature tons of gear. Also be sure to follow us on Facebook, Twitter, Instagram.