Last Updated on 04/15/2021 by Inside Tailgating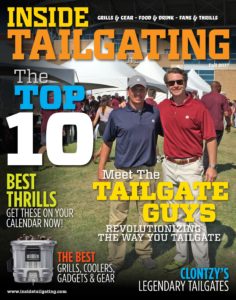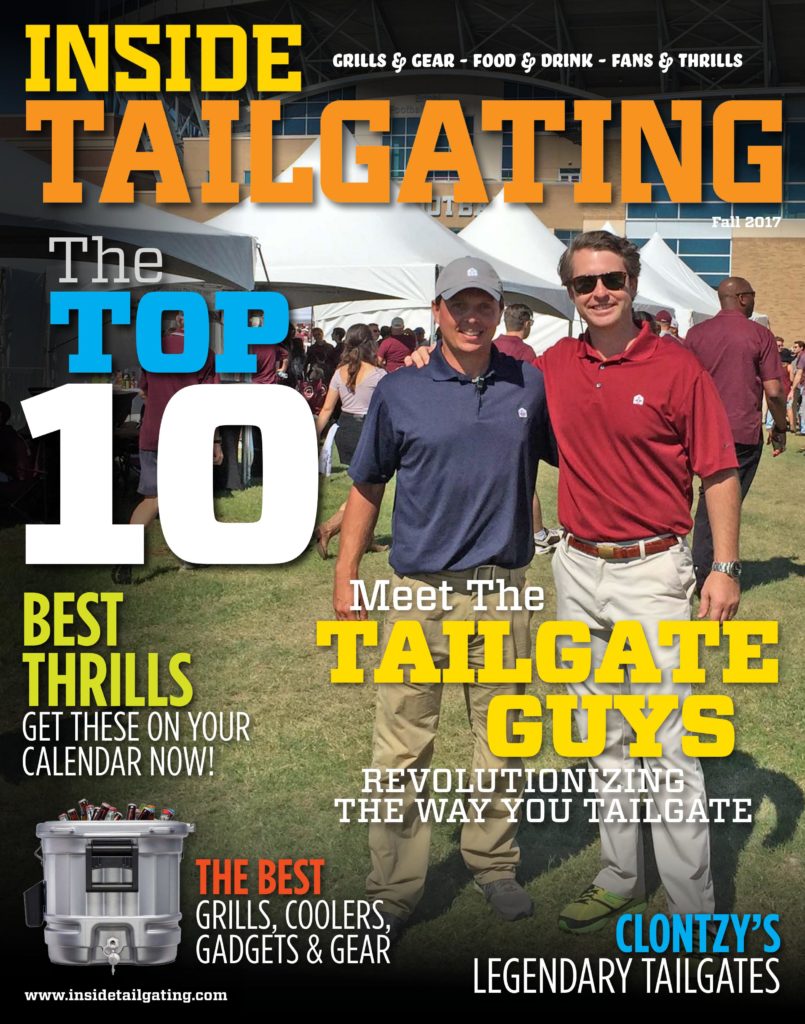 Looking for a way to spice up your tailgate? Ideas for the best tailgating equipment or trips to plan for the new year? Inside Tailgating has you covered in its Fall Edition, which is available free by clicking here.
Our talented and enthusiastic staff has compiled our "Ten Best" lists, including the latest in tailgating grills, coolers, gadgets and gear, as well as targeting our "Ten Best" thrills – ten events we think you should put on your tailgating "bucket list."
The cover story features a booming new tailgating business called "The Tailgate Guys" who are taking the hassle out of tailgating and in the process, revolutionizing the way people tailgate for big time college football. We also give you an inside look at a rockin' Virginia Tech football tailgate, hosted by former Hokie pitcher Brad Clontz, who pitched for the Atlanta Braves in the 1995 World Series. Check out these stories and more.