Last Updated on 05/19/2021 by Inside Tailgating
The NBA tailgating is in full swing. And whether you are having a small pre-game gathering outside TD Garden, Air Canada Centre, Vivint Smart Home Arena, Bankers Life Fieldhouse or The Palace of Auburn Hills you will need to plan and gather the right things for your NBA tailgating event.
Recipes perfect for NBA tailgating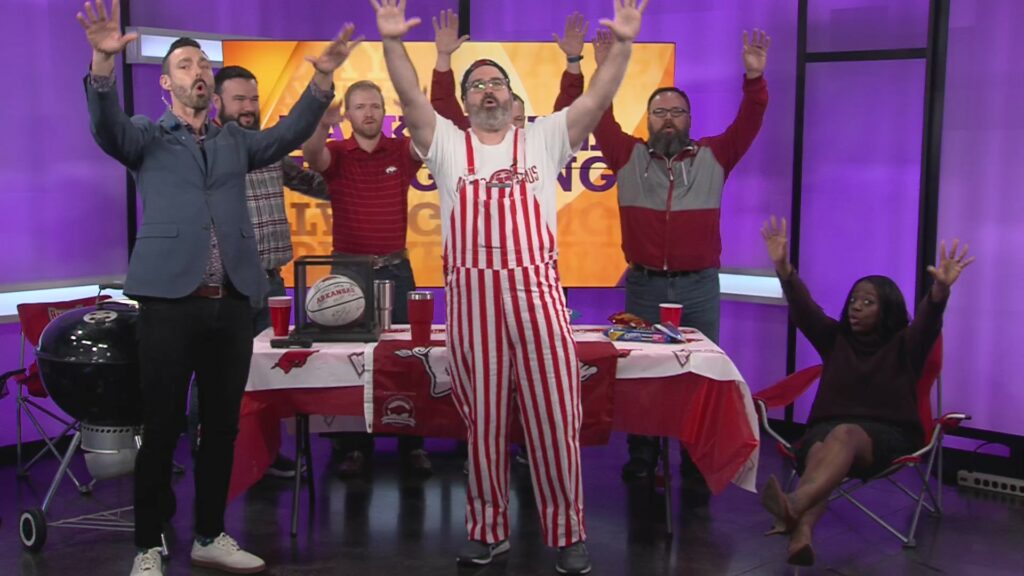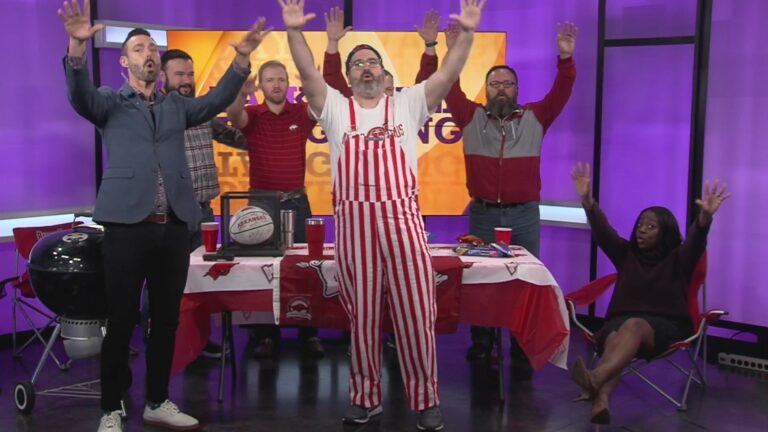 DINOSAUR BAR-B-QUE'S CRISPY RITZ RIBS
The term Ribs usually refers to the less meaty part of the chops, often cooked as a slab (not cut into separate ribs). People have been cooking the meat, and ribs, of their hunts for thousands of year. It is one of the most primal (and delicious) food experiences one can have.
Recipe by John Stage, Founder/Pitmaster courtesy of Dinosaur Bar-B-Que
Ingredients
2 racks of St. Louis Style Ribs
14 oz Ritz Crackers
2 tsp kosher salt
2 tsp granulated garlic
2 tbsp coarse black pepper
6 eggs, beaten
2 cups AP flour
4 cups vegetable oil
Creole Seasoning (recipe to follow)
Directions
Preheat oven to 250F. Put a wire rack over a jelly roll pan and pour 1 cup of water into the pan. Set the ribs (seasoned with salt and pepper) on the rack, meaty side up. Slide them into the oven and roast slowly. Check every hour or so for doneness. The ribs should be done after 2½-3 hours (they will be done if you can gently tear the meat between the bones, or reach an internal temperature of at least 180F.) When ribs are done, remove from oven and set aside and let cool completely.
Once ribs are cooled, cut into individual ribs.
Pulse Ritz Crackers into crumbs using a food processor. Mix in granulated garlic, kosher salt and coarse black pepper to season crumb mixture.
Heat oil in a 9-inch pan to 325-350F. While the oil is getting hot, take each rib and coat in flour, dip in egg wash, and then coat with Ritz crumb mixture. Set aside.
Add ribs meat side down into hot oil (should be about ¾ covered). This should be done in batches – be careful not to overcrowd pan and bring down temperature!
Cook approximately 1½-2 minutes till ribs are crispy and golden brown.
While the ribs are still hot, season with Creole Seasoning.
CREOLE SEASONING
makes about 2½ cups
½ cup paprika
½ cup granulated garlic
¼ cup granulated onion
3 tbsp black pepper
2 tsp white pepper
2 tsp cayenne pepper
¼ cup dried oregano
¼ cup dried thyme
2 tsp ground cumin
2 tbsp sugar
Boss Tweed
Ingredients:
1 ounce blended Scotch
1 ounce brandy
1 ounce light rum
1 1/2 ounces fresh lemon juice
1 ounce Simple Syrup
3 dashes of Angostura bitters
Instructions:
Fill a cocktail shaker with ice.
Add the remaining ingredients, shake vigorously and strain into an ice-filled rocks glass.
By Blue Mill Tavern – New York City