Last Updated on 04/15/2021 by Inside Tailgating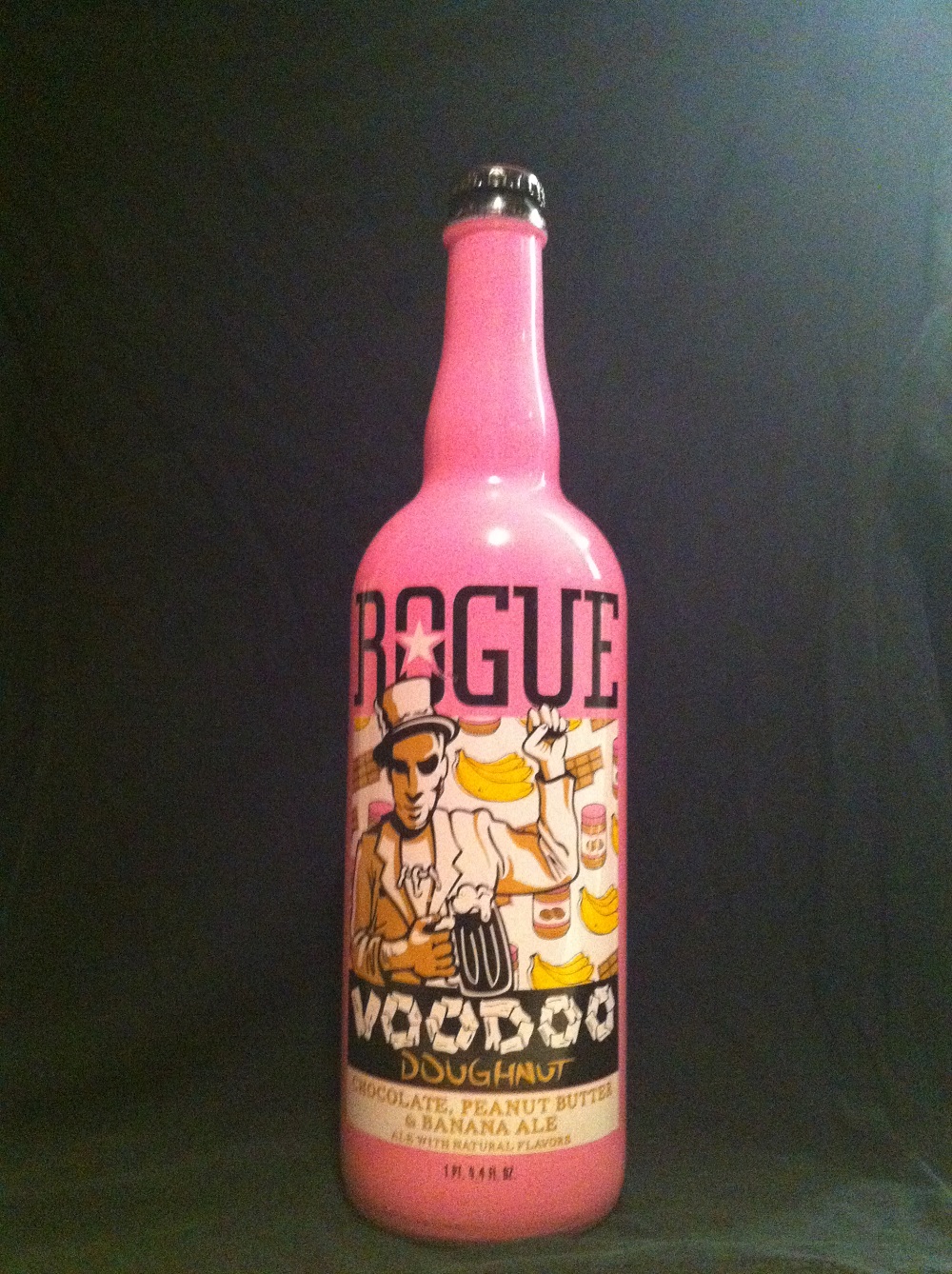 [unordered_list style="bullet"]
Brewery: Rogue Ale's
Name: Voodoo Doughnut Chocolate, Peanut Butter & Banana Ale
Type: Ale
Location: Newport, OR
ABV: 5.3%
IBUs: 25
Try This Beer If You Like: Guinness Stout
[/unordered_list] [hr]
One of the best things about hosting a tailgating or pre-game party at your home – on top of the proximity to your bed at the end of the night – is the leftover beer you discover in your fridge the next morning. There's just one slight problem. The beer that wasn't consumed the night before tends to be the less desirable bottles out of a variety pack: the imperial stouts, Scottish ales, or that banana bread beer. Those bottles, sadly, get pushed to the back of the fridge and are repeatedly passed over for a Miller Lite.
A well-meaning bartender recently gave me a Rogue Ale's bomber of Voodoo Doughnut Chocolate, Peanut Butter & Banana Ale after hearing me rave about Rogue beers. My first thought, upon seeing the unusual flavor and large, garish pink bottle was to bury it in a time capsule and let some unsuspecting fool drink it in another century.
But I had faith in the brewers at Rogue Ale's, who had crafted the ale in homage to a popular doughnut from Portland's Voodoo Doughnuts. I also knew if it didn't knock my socks off I could still make use of the rest of the bomber: I could bake with it.
I was pleasantly surprised by the Chocolate, Peanut Butter & Banana Ale. It poured with two fingers of tan head and had the color and effervescence of a Coca Cola. The brew had the aroma of a peanut butter cup with a wisp of banana and the richness of a chocolate stout. Make no mistake: this is not a cloyingly sweet beer that could double as dessert. Instead, it features dark and bittersweet chocolate flavors and a lingering mouthful of satisfying malt. Though this ale is categorized as a fruit beer, the eponymous banana flavor is notably absent.
Look for it at your favorite beer joint or distributor!
[fblike style="standard" float="left" showfaces="false" width="450″ verb="like" font="arial"][twitter style="horizontal" source="@TailgateWithUs" hashtag="#tailgating" float="left"][hr]