Last Updated on 06/24/2021 by Inside Tailgating
College basketball isn't necessarily a hotbed for tailgating culture, unless you're a Cameron Crazy at Duke and camp out for months leading up to the Duke-North Carolina game. But it's March Madness, which means the pregame scene has plenty to offer! Our correspondent Emma-Blake Byrum is taking a city-by-city look at what the NCAA tournament regional hosts have to offer. Here's her take on Washington, D.C. and Kansas City, hosts of the two tournament regionals that begin on Friday. If you're lucky enough to be traveling to one of these cities, good for you. We will all be living vicariously through you!
By Emma-Blake Byrum, for Inside Tailgating
WASHINGTON, D.C.
No. 2 Michigan State vs. No. 3 LSU, 7:09 p.m. EDT on Friday
No. 1 Duke vs. No. 4 Virginia Tech, 9:39 p.m. EDT on Friday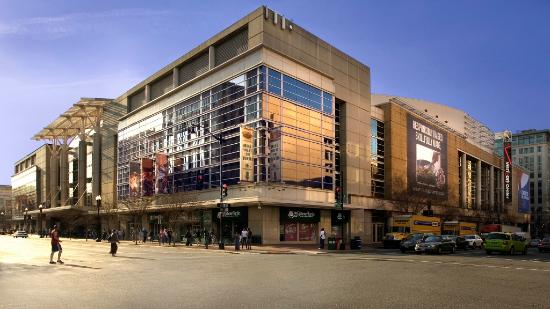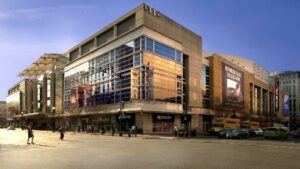 The East Regional is back in the nation's capital, where the Capital One Arena takes a hiatus from its regular rotation serving as the home of the Washington Wizards, Washington Capitals and the Georgetown Hoyas. This D.C. sports hotspot sits in the heart of the Chinatown district and Gallery Place, which means fans have great options for blowing off nervous energy between games.
Not only is there a bowling alley and movie theater in Gallery Place, but a variety of restaurants and bars including one of the nation's hottest high-end gastrobars: Bar Louie. For a less expensive and more casual place to get drinks, the Greene Turtle is located conveniently, right there in the arena. (For now. The Capital One Arena location will close on April 9 once the Wizards' regular season ends.)
Finding things to keep busy between rounds is a breeze in D.C., with the National Mall and Smithsonian Museums less than a mile away. Even closer to the Capital One Arena are the National Building Museum, the National Portrait Gallery, and Ford Theater.
KANSAS CITY
No. 1 North Carolina vs. No. 5 Auburn, 7:29 p.m. EDT on Friday
No. 2 Kentucky vs. No. 3 Houston, 9:59 p.m. EDT on Friday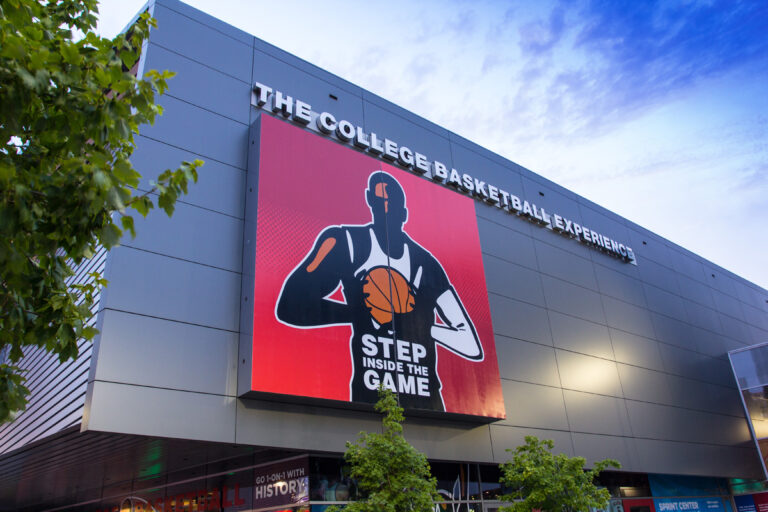 The West Regional will be held at the Sprint Center, which is one of the rare NCAA tournament sites that's not somebody's home court for basketball. Kansas City doesn't have an NBA team, and the only regular college events there are tournament games. It has hosted the Big 12 conference tournament every year since 2010 and is a regular stop for the NCAA tournament.
The Sprint Center has a strong college basketball vibe, though, when you consider that an annex of the building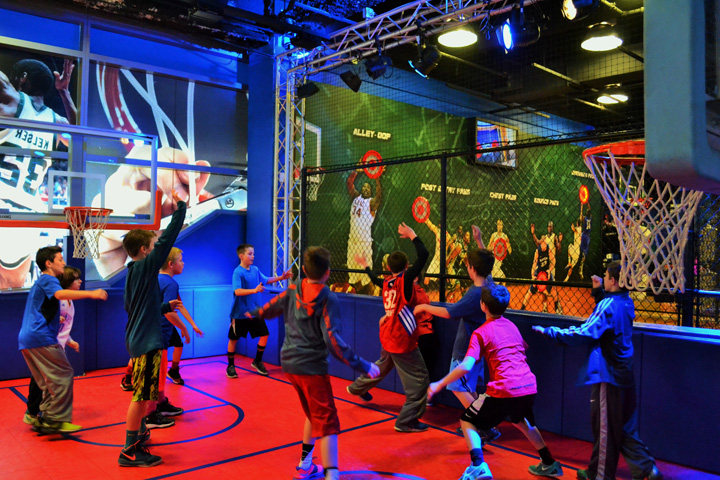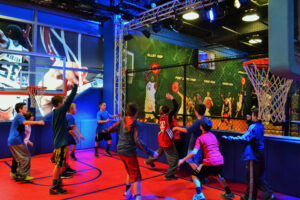 houses the College Basketball Experience, which is home to the men's college basketball hall of fame. "The College Basketball Experience" has two floors of exhibits, interactive games and activities where visitors can immerse themselves in the game's history through skills challenges and even a mock broadcast of postgame highlights. It's great for fans of all ages and a fun way to get excited for the next game.