Last Updated on 07/22/2021 by Inside Tailgating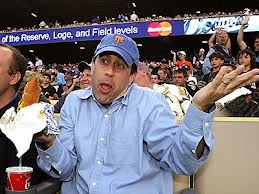 Opening day for Major League Baseball will be receiving a new date with the sudden interruption of 2020 spring training…Spring training 2020 part II is inevitable. As of right now, the date is being projected to be Memorial Day, or even later, depending on what happens in our country with the pandemic COVID-19.
Spring training was cut short so there are talks of a session II taking place so pitchers, catchers and position players will have the time they need to get ready for the season.
Originally the opening bell was set to ring on April 9th when MLB joined the National Hockey League and National Baseball Associates in suspending any operations. As the nation addresses the pandemic of COVID-19 and works to limit the spread of the virus, it is looking more probable that sports will resume sometime around Memorial Day weekend.
With this late start in baseball, it will be a challenge for the teams to get to play a full 162-game schedule (spring training 2020 part II here we come!). While it is a rarity, this is not the first time in baseball history that the season has been cut short. In the 1918 season there were only 140 games on the schedule due to World War I. In 1995 there was a player strike that cut into the start of the season, leaving only 144 games to be played. Labor disputes in 1972 and in 1981 also gave fans less than 162 games to enjoy.
With the cancellation of spring training, most MLB players, coaches, and staff are back home with their loved ones with only a handful of players staying put to continue workouts on an informal basis.
In addition to training being effected, player's salaries are also taking a hit. Tony Clark, executive director of the Players Association is negotiating with Manfred regarding compensation for players who only receive per diem allowance during spring training and whose compensation begins on Opening Day.
Learn some tips for attending Spring Training when the season opens back up by checking out Inside Tailgating Magazine.
MLB teams are pulling together to support each other as well as the stadium staff that is hurting financially due to the loss of work hours. Ilitch Holdings, owner of the Detroit Tigers, for example, has set up a $1 million fund that will cover lost pay for all of the staff members who were scheduled to work the six exhibition games that were canceled at Joker Marchant Stadium.
During a time that is full of uncertainty and stress, it is encouraging to see how people all over the world are coming together to make it through. Stay tuned for updates on Spring Training II as well as status updates on baseball's showcase events, the All-Star Game and the annual Hall of Fame Induction weekend. Each of those events are scheduled for July but could be canceled if the COVID-19 pandemic lingers longer than expected.