Inside Tailgating Magazine
is a quarterly publication dedicated to promoting the tailgating lifestyle year-round and enhancing your tailgate experience.
Tailgate Better, Tailgate Forever!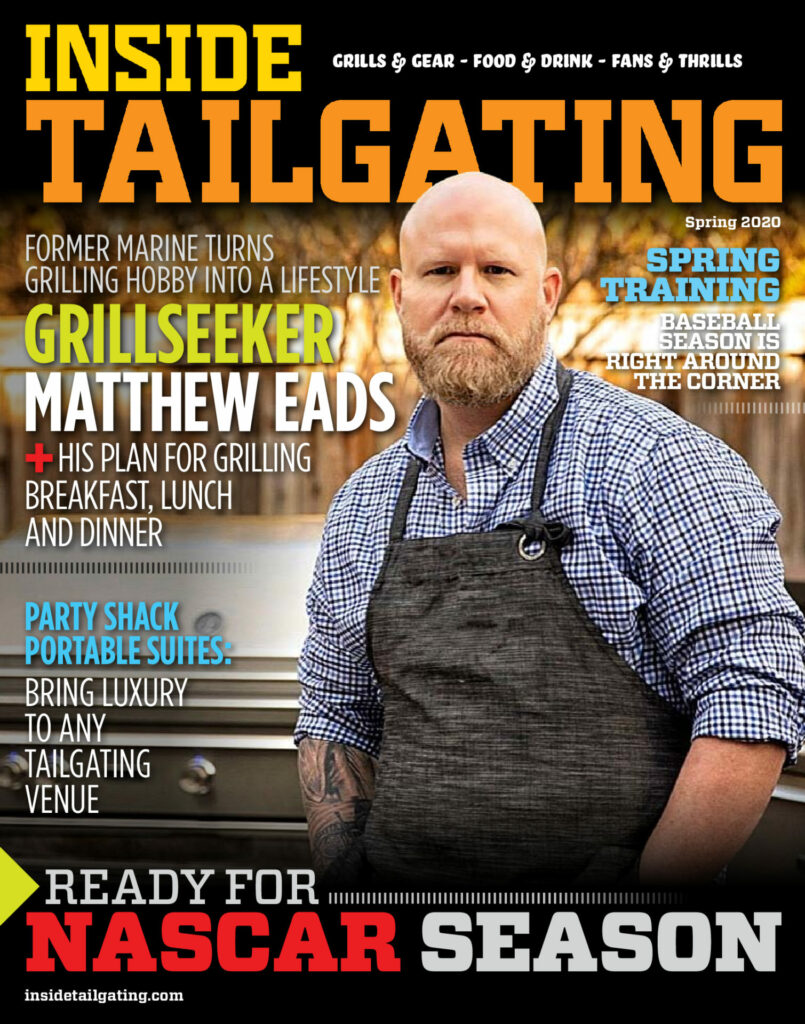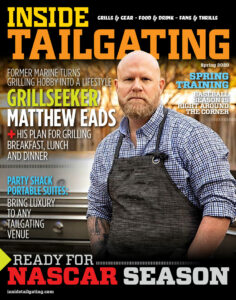 Get to know Grillseeker Matthew Eads, the former Marine turned celebrity chef and master tailgater, in our spring issue! Also check out all you need to know about the upcoming NASCAR season – whether it's which tracks are best for tailgating or how to lap the competition in Fantasy NASCAR! We've got tips on attending all 30 Major League spring training camps, as well as 5 Hot New Tailgating Products. Check out all and more in our full 36-page edition!
Subscribe NOW for your quarterly digital edition FREE!
See what you missed: