We think it's pretty safe to assume that pretty much everyone at a tailgate loves competition. Otherwise, why else would tailgating games be popular? Nothing inspires you more to get in the spirit to compete than watching athletes at the top of their game. We're pretty sure this is why our tailgating games of cornhole can get really serious sometimes. However, there are some people who love to watch sports but don't really enjoy playing them. For those people, we wanted to come up with some ideas beyond more tailgating games.
1. Host A Beer Tasting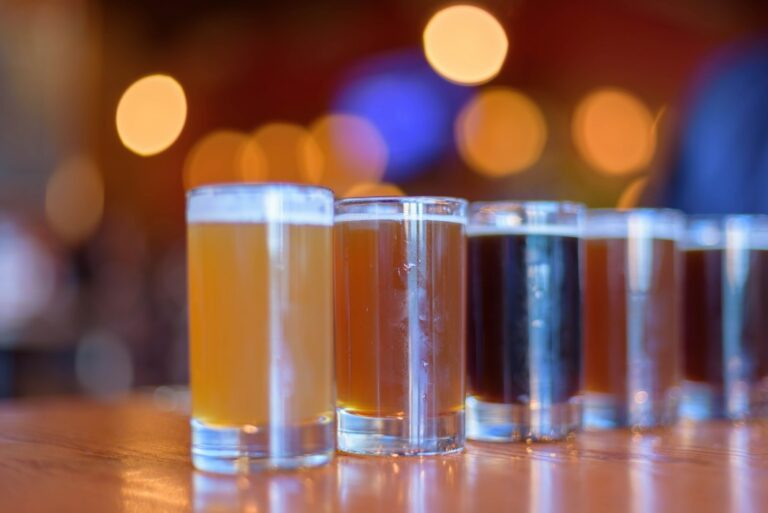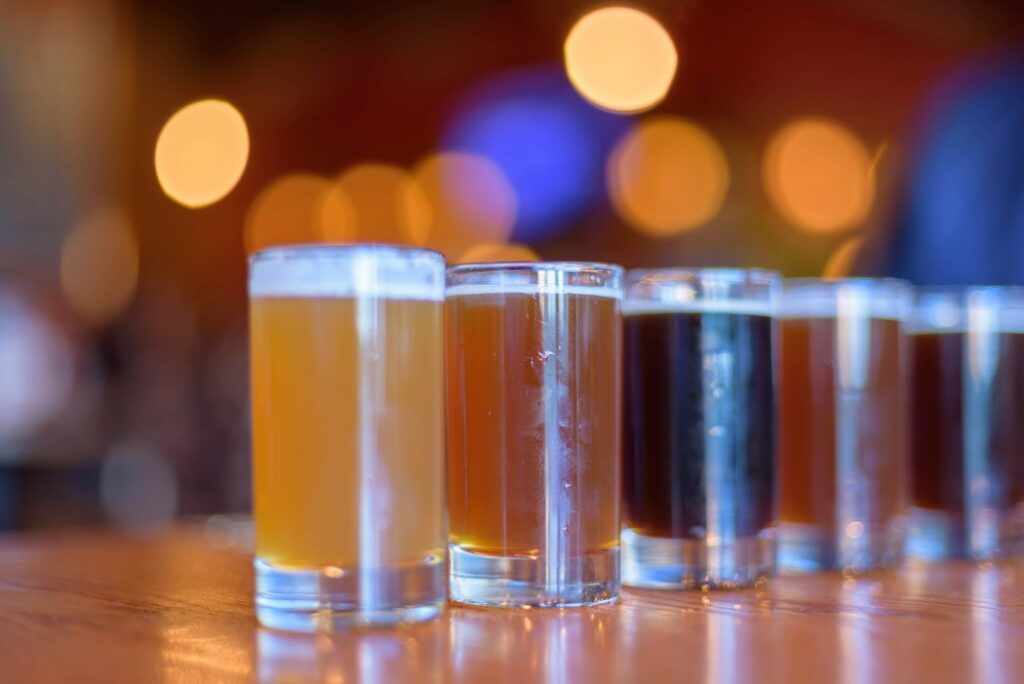 There are so many incredible breweries all over the country. It seems impossible to try them all. You can put a pretty good dent in the list though by hosting some beer tastings. Beer tastings are a great way for everyone to have a shared experience and learn a little. If you're a cicerone, aka a sommelier for beer, then we're sure you already have a plan. If not though, here's a guide to beer tasting we wrote a while back to help you plan yours. We also offer some seasonal beer lists like this one from Fall 2021 to help you line up your choices.
2. Host Team Spirit Body Painting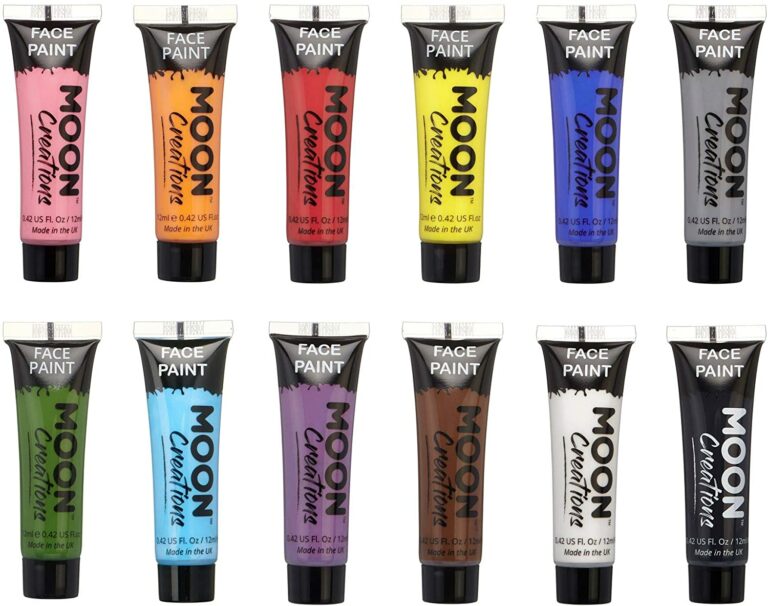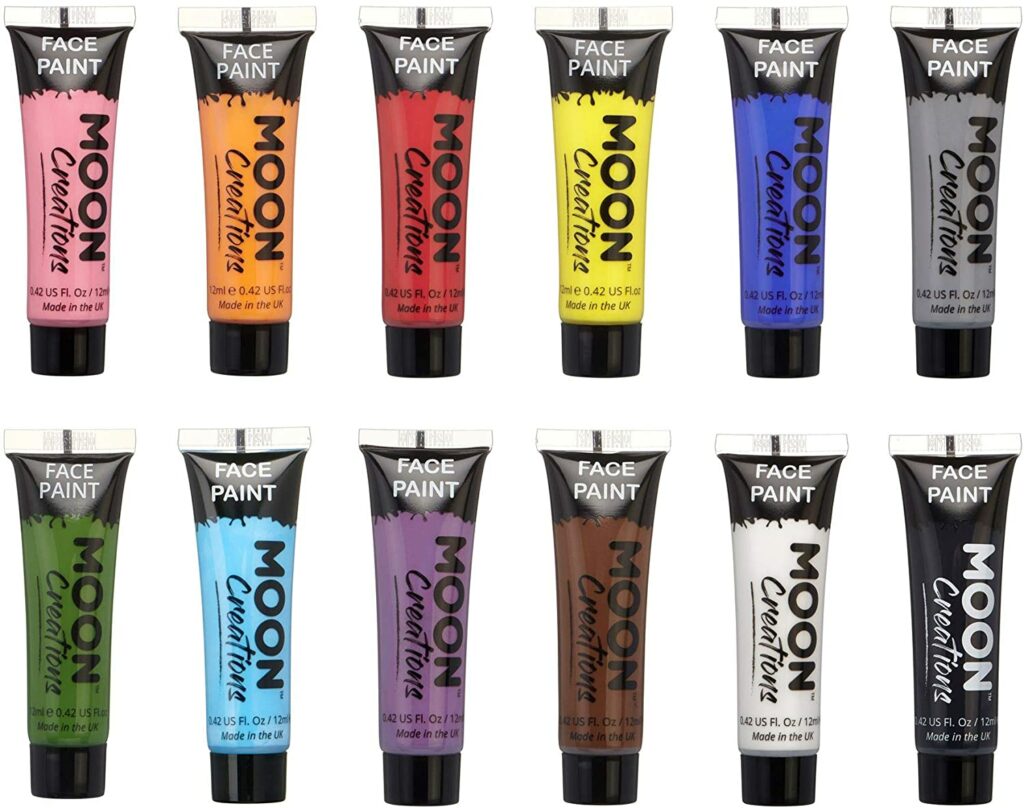 If your tailgating team likes to go all out on the team spirit, why not host a body painting booth? Rather than just painting yourselves at home and showing up at the tailgate, set up a booth at the stadium. Not only will you skip the mess in your car, but you'll also get some help reaching areas you normally can't.
All you'll need is a set of face and body paints, some brushes or sponges, and a designated area to do it. Make sure to open it up to your neighbors and other tailgating fans, so you can meet more people and build a community of fanatics like yourselves. It has the added benefit of intimidating the opposing team a bit.
3. Create A Game Day Photo Booth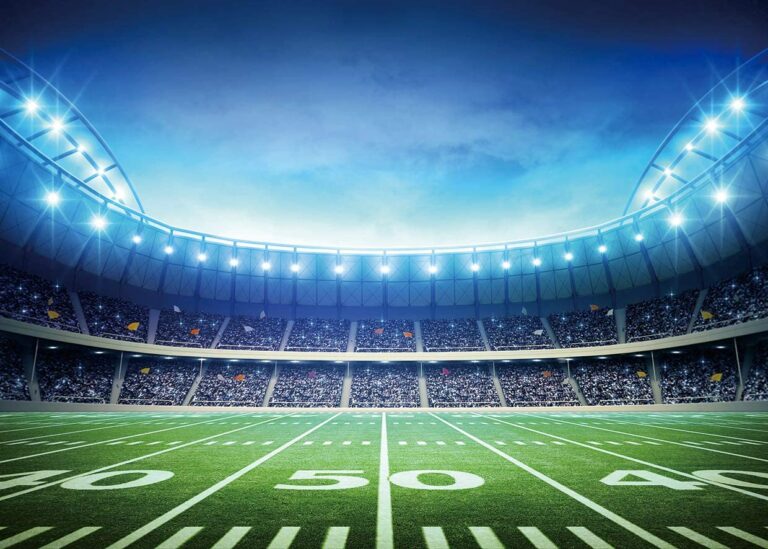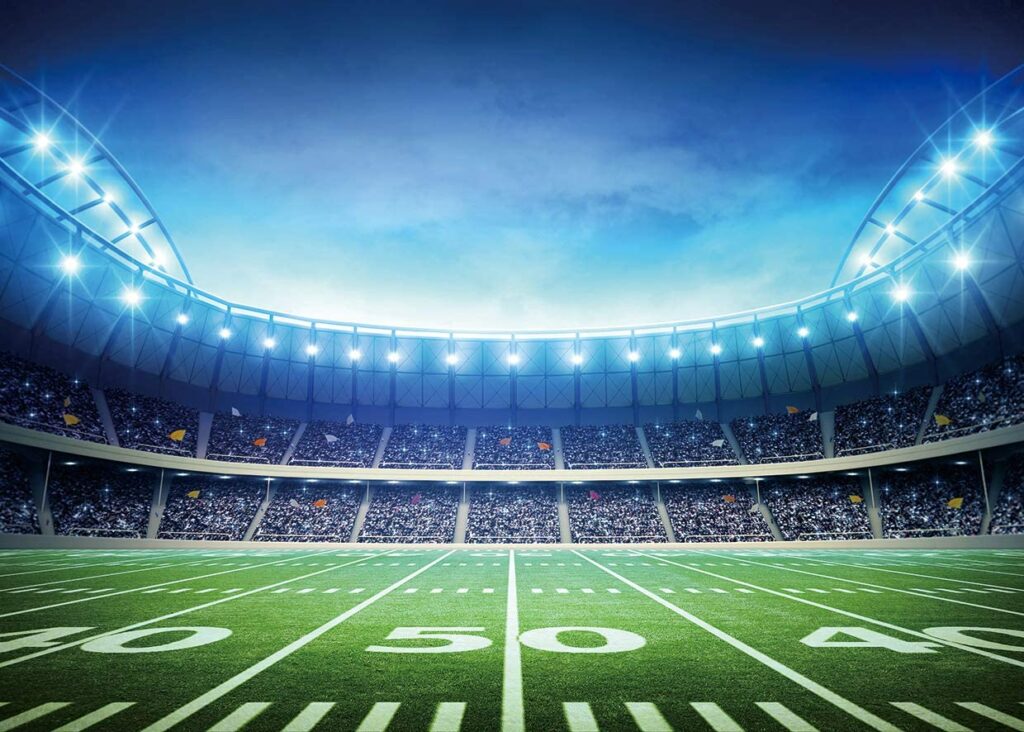 Once you are all painted, you'll need to document your team spirit. Why not set up a game-day photo booth? They are one of the easiest tailgating ideas to execute. First, you just need a backdrop. We love this one that looks just like a football stadium. Then set out a table with different props that highlight your team spirit. You can grab some gear from the stadium store to use.
It's also a fun idea to grab some football-themed photo booth props. You can also head over to Fathead and grab a cardboard cutout of a player, their head, or a giant foam finger. Let your imagination run wild, you can't go wrong with props. Then just invite other fans to come and take pictures.
4. Host A Chili Cookoff
Seasoned tailgaters often know other tailgaters. Why not hit them up and see if they'd be down for a different type of competition. A chili cookoff competition among all of you.
You can coordinate the setup by getting people to enter, lining up a table with the chili entries, and providing small cups and spoons for everyone to try. Then set up an anonymous voting booth. There are tons of great templates for the ballots you can print off online or you can simply design your own. Then invite everyone who comes by to try the chilis and vote on their favorites.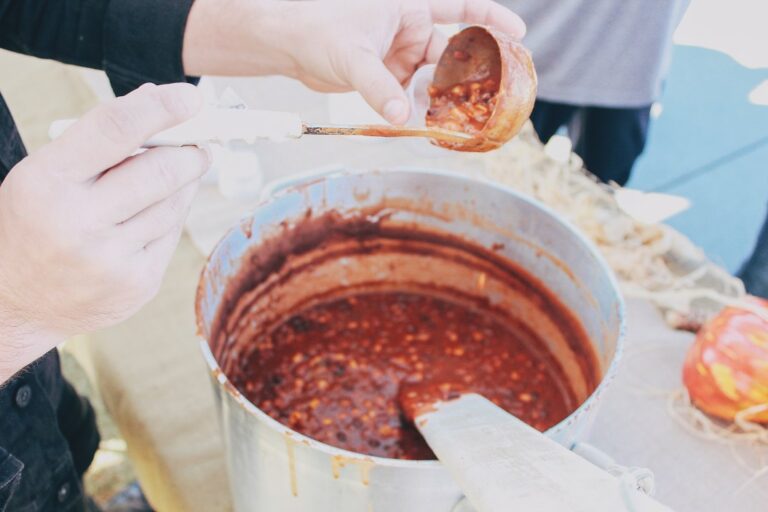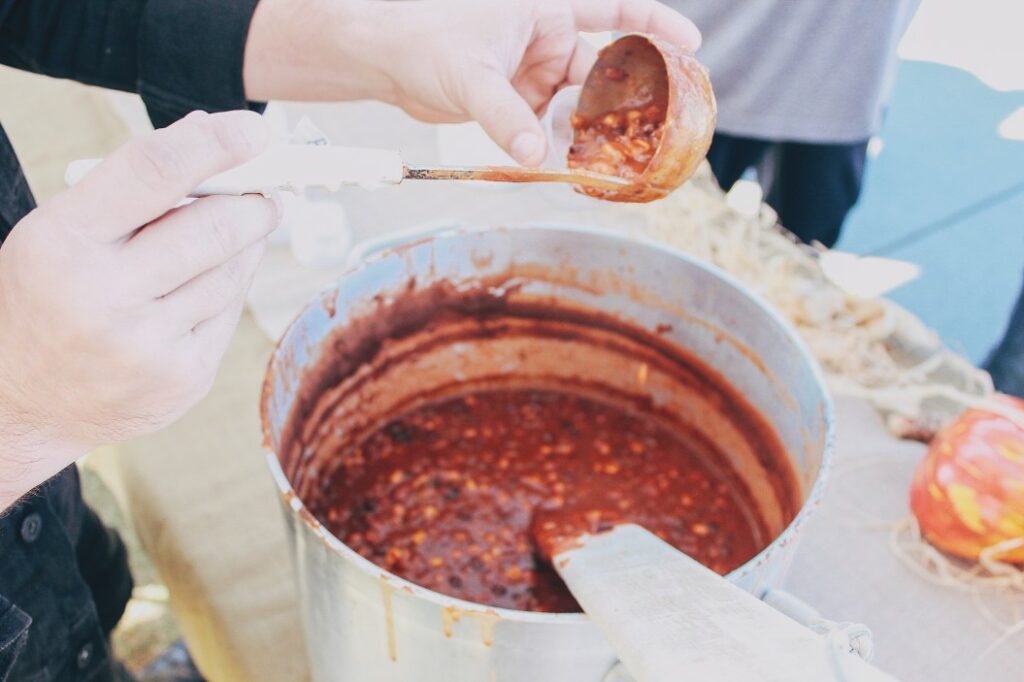 Tips To Host A Chili Cookoff:
● Make sure that you have a clear numbering system so people can easily vote.
● Let everyone know what time you will announce the winner so they can come and cheer.
● Make sure to have a trophy ready they can display at future tailgates (it may even become an annual tradition).
● Grab a wireless karaoke microphone for the announcer to make it funny and official.
5. Set Up A DIY "Merch" Table
Tailgaters are very creative people and are always coming up with unique tailgating ideas. Why not encourage their creativity with a DIY merch table. There are so many things you can make with other people to show off your team spirit. To get started all you need is a table and some imagination.
You can find blanks very easily on Amazon and other suppliers, like these ever important beer koozies or these banner flags that would be great for displaying team spirit. Then just have markers, paints, stickers, and whatever else you can think of to decorate the "merch." It's a great way to meet some new people and let them create a sentimental item they can keep from the game.
6. Host A Trivia Competition
There's one thing everyone at the stadium has in common: A love of the game. A great way to show off your knowledge and learn a little more is with a trivia competition about the game, the team, and the players. There are a couple of ways that you can host a trivia competition at the tailgate. First, you can plan a classic trivia competition where you invite specific teams to come out and participate. Then you have them compete against each other for a prize. Here are some instructions you can follow that will help you plan a classic trivia setup.
Another idea is to open it up to the whole crowd. Grab a bag of small prizes like these mini footballs or even just a bag of candy. Then ask the stadium crowd the questions. As people get the answers right, you can reward them with one of the small prizes. It's a great way to meet other diehard fans.
These are all great ways to meet people and engage in a little light-hearted smack talking. We hope we inspired your next tailgate activity with these ideas beyond tailgating games. For more tailgating ideas, be sure to follow us on Facebook, Twitter, Instagram and check out our Amazon Storefront.
Our team offers plenty of fun tailgating ideas to take your tailgate to the next level. If you have any other ideas, please share them in the comments. We'd love to know how you build community at your tailgates.