Last Updated on 04/15/2021 by Inside Tailgating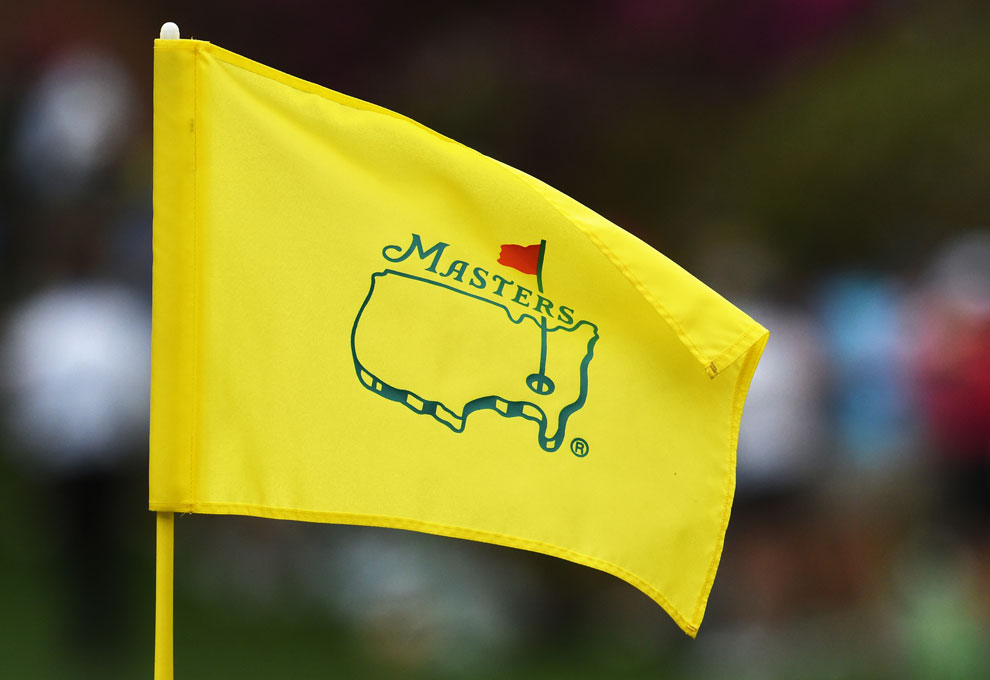 In the bizarro world of COVID-19, there is really good news: you can stream the Masters! The legendary golf tournament makes its triumphant return this week, seven months later than usual, and sans the blooming azaleas, but folks, it's here and we're ready to make the most of it with this guide on how to watch the Masters like a homegating pro.
The impossibly green grass, the drama of Amen Corner, the best golfers in the world facing some of their most unique challenges all go hand in hand to bring us the "tradition unlike any other."
A big part of that tradition is what patrons experience when they go to Augusta National, whether it's walking the pristine grounds or filling up on the delicious and budget-friendly concessions. Because of COVID-19, patrons won't be allowed at Augusta National this week, which means we won't hear the famous roars of the crowds or see images of fans leaping out of their fold-up chairs with every critical putt. But Masters officials are doing their part to bring a little bit of Augusta National to the patrons. They're set to stream the Masters live from Augusta National via Masters.com and producing a complementary podcast.
When we say homegate, by the way, we're talking about bringing the feel of a pre-event tailgate to your backyard, back deck, or if it's chilly, your living room or basement bar. Here are our suggestions for the best way to bring a piece of Augusta National into your homes, yards and parties as you stream the Masters.
HOW TO HOMEGATE & LIVE STREAM THE MASTERS
FOOD RECIPES: HOW TO EAT LIKE YOU'RE IN AUGUSTA
The delicious fare at ridiculously reasonable prices is as much a part of the tradition at Augusta National as azaleas. Cooking up and serving some fan favorites is an easy way to bring a taste of Augusta National to your homegate as you watch the Masters, and we have some simple recipes to do it.
The most beloved culinary traditions have to be Masters' egg salad and pimento cheese sandwiches – each of which go for $1.50 on site, by the way. While Augusta National keeps its recipes close to the vest – just like it does pretty much everything else – there are some good imitations out there, and we have chosen a couple of great examples with these recipes from HuckleberryCollective.com.
Masters Egg Salad Sandwich
This is one take on a Masters Golf Tournament classic.
Ingredients
4

hard-boiled eggs, diced

1/2

cup

diced celery

3

Tbsp

mayonnaise

Tbsp

relish

1/2

tsp

salt (or to taste)

1/2

tsp

Worcestershire sauce

1

tsp

pepper
Instructions
Boil eggs for about 10 minutes, remove the cover and run cold water over eggs.

Peel the eggs and dice. Be sure you do not have any shell fragments left behind.

In a large mixing bowl, combine all ingredients and refrigerate for 30 minutes before serving.
Masters Pimento Cheese Sandwich
This is Huckleberry Collective's take on the Masters classic.
Ingredients
3

Cups

Shredded Sharp Cheddar Cheese

3/4

Cup

Mayonaise

1/4

tsp

Garlic Powder

1/4

tsp

Cayenne Pepper

1

4 oz

Jar of Pimentos (drained)

1

squirt

lemon juice

1

tsp

Worcestershire Sauce
Instructions
Combine all ingredients in a mixing bowl. Mix well and refrigerate until you are ready to serve!
For something a little sweeter, check out this version of Augusta's Georgia Pecan Caramel Popcorn: Gram's Pecan Caramel Corn.
If you prefer using your own favorite recipes, cook up a delicious pulled pork barbecue or chicken sandwich and some of your mama's best chocolate chip cookies.
If you are looking to go even lower maintenance, make your own Peach Ice Cream sandwiches with readymade ingredients. You can pick up a batch of sugar cookies at your local bakery or grocery store, spread some store-bought peach ice cream between the two of them and wrap them in green saran wrap. Viola! You've got one of the newer fan favorites at Augusta.
DRINK RECIPES: TURN HOME INTO A CLUBHOUSE
No homegate or Masters viewing party is complete without a way to toast the most prestigious tournament in golf, especially one we had to wait seven months to see. And no drink is more appropriate to serve than the Arnold Palmer, the delicious combination of sweet tea and lemonade named for the first golfer to win four green jackets.
An added bonus? This is the perfect beverage to serve with or without alcohol mixed in for your non-drinkers, children and pregnant guests. For those who want the booze, just have a bottle of vodka on hand as well.
Arnold Palmer
The perfect blend of lemonade and tea.
Ingredients
1/2

cup

sweet tea

1/2

cup

lemonade

1 1/2

oz

vodka
The other must-have cocktail is the great Masters tradition, the Azalea. If you don't have 30 shades of pink azaleas to gaze at lining the course, at least you can have a lovely pink cocktail to enjoy!
The Azalea
The perfectly pink cocktail for the Masters.
Ingredients
1

part

lemon juice

2

parts

vodka

1

part

pineapple juice

splash

grenadine (add until desired color is reached)
Instructions
Mix ingredients together.

Refrigerate until ready to serve.
MASTERS GOLF GAMES: CHANNEL YOUR INNER DUSTIN JOHNSON IN THE BACK YARD
Watching golf, especially at the level where players make it look so damn easy, always gets you in the mood to play, right? But you want to keep the party going too. You can't have buddies leaving in the middle of the party to hit balls. Why not get them their fix with some backyard golf games instead? Try one of these:
Ladder Golf: You can play it without clubs – it's a toss game – but the two tethered balls that form a "bola" are golf balls. The goal is to wrap a bola around a rung on a ladder-shaped target, and each rung is worth an increasing number of points. The game can be played by two or four players, indoors or outdoors, and is great for ages 14 and up.
Chippo: It's like playing cornhole with a wedge! It's the classic backyard game with a golf feel. You line up two chippo boards 15 feet apart and hit high density foam balls off a turf and rubber chipping mat. There are three ways to play: 1) "Match play," totaling points from three shots and the player with the higher score wins that hole, 2) Cornhole style with cancellation scoring so only one player scores each round and 3) "six ball" which combines scoring elements of match play and cornhole.
PutterBall: Get your putting fix in with the game that's like beer pong with a putter. The first team to drain putts in all six holes on the opponent's end wins. The board slopes just before the holes, which are lined up in a bowling pin configuration, to keep the game both challenging and fun.
Read more: 10 tailgate games to liven up your homegate
MASTERS 2020: HOW TO WATCH, BETTING ODDS
Get set to watch 18 hours of live Masters coverage from Masters.com Thursday through Sunday's final round.
The Masters will also provide 24-hour coverage on Masters.com and the Masters App, while allowing fans to stream the Masters in a totally new way. The Masters website and Masters App offer various channels to supplement the live tournament broadcast, including Featured Groups, Amen Corner, hole Nos. 15 and 16 and a new channel covering hole Nos. 4, 5 and 6.
Also, returning is the "Every Shot, Every Hole" feature, which debuted in 2019. This year it'll be supplemented by the debut of "My Group," which lets fans build a personalized feed of every shot from their favorite players.
To download the free Masters app visit Masters.com. You can also follow along on social media through @The Masters on Twitter, Instagram, Facebook YouTube and Snapchat.
Masters 2021: How to stream the Masters at Augusta National
Other streaming features on Masters.com and the Masters App: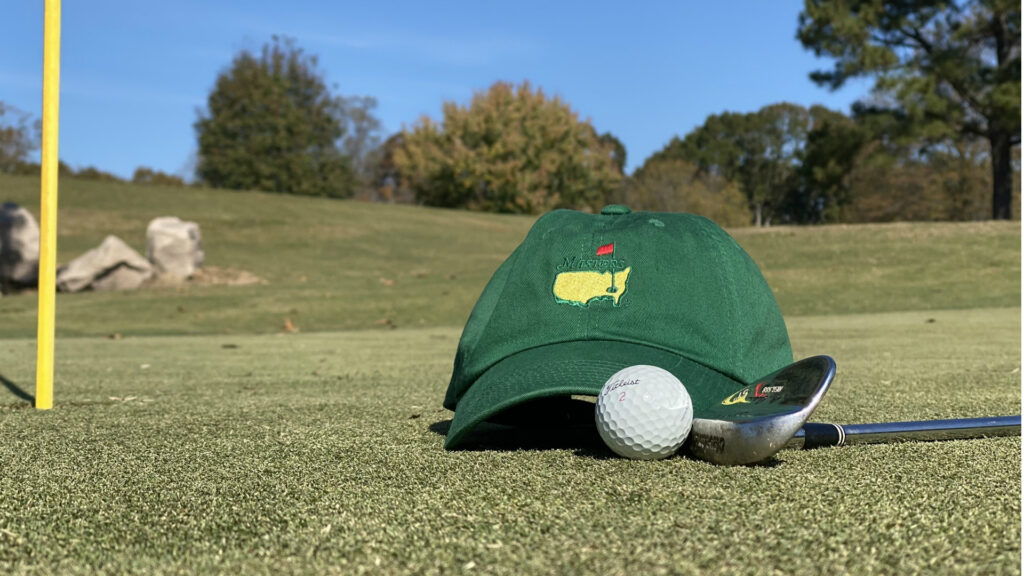 Live Scoring: Scoring is updated via a simulated traditional Masters leader board on Masters.com.
Every Shot/Every Player: All day during Tournament rounds. This feature allows for each shot from every player to be viewed.
My Group (New): Similar to a personally tailored Featured Group, this allows fans from around the world to build a personalized feed of every shot from their favorite players.
2020 Masters odds
IF you want to turn your viewing intensity up a level, you can place a wager on your favorite to win or maybe challenge your buddies to pick the player who will slip on the green jacket on Sunday.
To aid in your decisions, below are the odds for the top players in the Master field:
| | |
| --- | --- |
| Golfer | Odds |
| Dustin Johnson | +950 |
| Bryson DeChambeau | +1100 |
| Jordan Spieth | +1150 |
| Justin Thomas | +1150 |
| Jon Rahm | +1200 |
| Rory McIlroy | +1900 |
| Patrick Cantlay | +2050 |
| Xander Schauffele | +2300 |
| Brooks Koepka | +2800 |
| Collin Morikawa | +3150 |
| Daniel Berger | +3500 |
| Paul Casey | +3500 |
| Tony Finau | +3500 |
| Viktor Hovland | +3500 |
| Patrick Reed | +3500 |
| Webb Simpson | +3500 |
| Cameron Smith | +3500 |
| Matthew Fitzpatrick | +4000 |
| Sungjae Im | +4150 |
| Tyrell Hatton | +5000 |
| Hideki Matsuyama | +5000 |
| Lee Westwood | +5000 |
*Odds provided by SportingNews.com
Finally, let us know how your party goes. We'd love to see photos from your Masters Homegate. Tag us on Twitter @TailgateWithUs or @InsideTailgating on Facebook and Instagram.