Last Updated on 01/05/2022 by Inside Tailgating
NASCAR does not have a monopoly on tailgating. Tailgating is about having fun, and music, parties, games, and alcohol spell F-U-N! Invited to join by our friends at SHITI Coolers, Garage Guys Chase Holden and Dale Tanhardt, continued our summer tailgate tour by attending the Faster Horses Music Festival July 16 to 18. They had some legendary party stories to tell.
As first-timers to the Faster Horses Music Festival, the Garage Guys quickly realized this was not the NASCAR tailgating weekend adventure they're used to. From their amazing Shiti Trailer to nonstop partying, the Garage Guys had a different kind of experience at the Faster Horses Music Festival. If you want to enjoy the next Faster Horses or any other music festival the way the Garage Guys do, then take heed!
Faster Horses 411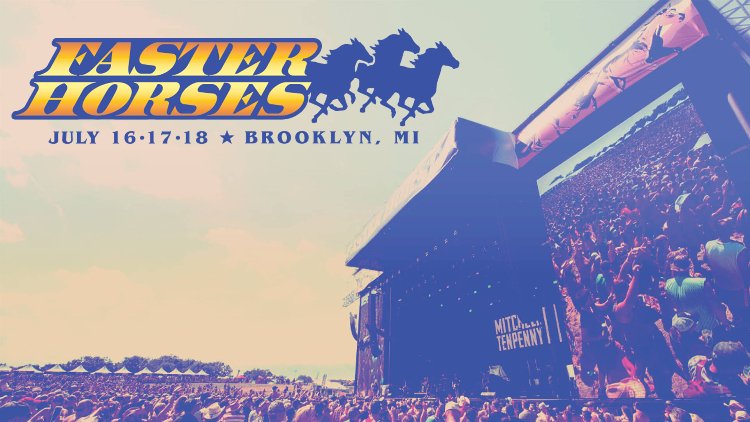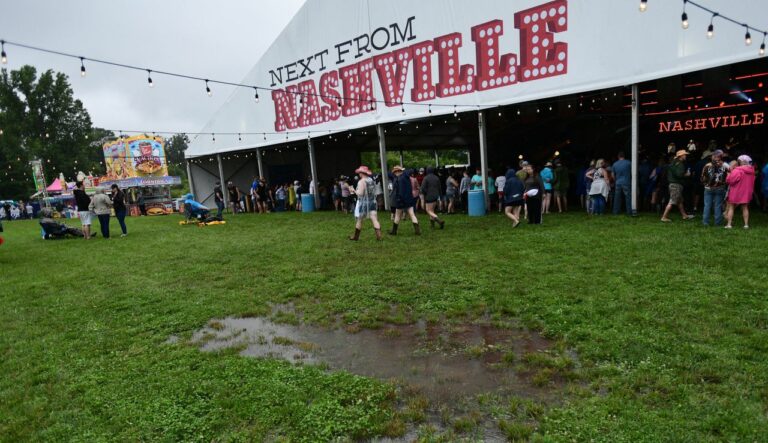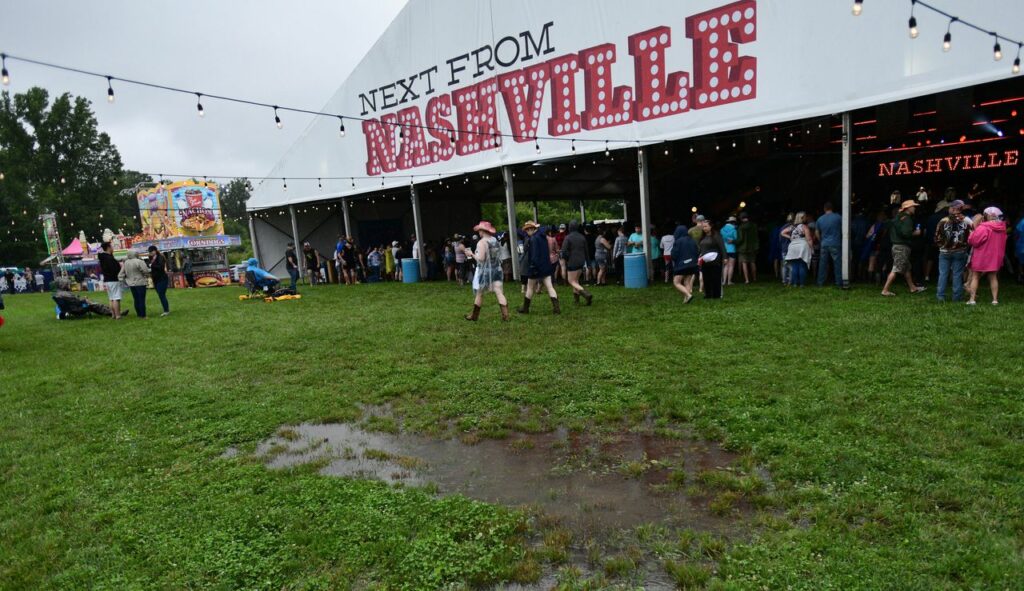 Faster Horses, one of America's premier country music festivals, is known to fans as the #partyofthesummer and to others as a "three-day hillbilly sleepover" that includes multiple campgrounds, food trucks, water slides, and lots of drinking games. This weekend of camping, music, and partying takes place annually at the Michigan International Speedway in Brooklyn , MI. For country music fans, it draws some of the biggest names in the genre including: Jason Aldean, Luke Combs, Kelsea Ballerini, Miranda Lambert, and too many more to count.
Sounds a lot like one of our other favorite music festivals that involves country music artists and a weekend of tailgating fun- Tailgate Fest!
Garage Guys 3 Favorite Things About the Faster Horses Festival:
The party is unlike anything else
Convenient store inside of the racetrack
The people are there for a rowdy good time and that's it
Garage Guys 3 Least Favorite Things About the Faster Horses Festival:
Expensive pricing on everything you have to buy once you're in infield
No personal drinks/coolers inside the concert
Little opportunity for good sleep
Faster Horses Festival Tailgate Weekend Recap Video
Watch highlights from Garage Guys first time attending the Faster Horses Country Music Festival👇:
6 Faster Horses Festival Tailgate Tips
Here are 6 tips on tailgating during music festivals, including the Faster Horses Music Festival!
1. Prepare to Party!
You're going to a music festival, then know what you're getting yourself into. The music, dancing, alcohol, singing, and a lot more dancing, are a given. Know that you're in the presence of some of the wildest partygoers on this side of the globe. Prepare to party until the sun is up and beyond!
2. Bring Your Own Things!
A soldier does not go into war without ammunition. So does a tailgater without supplies! Before going to the venue, make sure you pack enough juice. Food, beer, and other necessities might be available at the venue but will most likely cost you way more. A good rule of thumb is to bring more than you think you'll need. You don't want to be that guy who runs out of beer right at the peak of the party night.
3. Load Your Wristbands
An innovation from the Faster Horses Music Festival is a loadable wristband. These wristbands serve as your ticket as well as your wallet. You wouldn't want to be half-drunk and dragging your wallet across the concert grounds, would you? It is convenient and secured. Expect this innovation at other events as well.
4. Invest in Your Personal Restroom
With a full weekend of drinking and eating, you'll likely need to go relieve yourself. In a crowded event, it's a party-pooper (no pun intended!) to be standing in line for the CR. If you're serious about tailgating, buying a personal toilet is sensible. It ensures you and your friends can "go" cleanly.
5. Dress Comfortably
We're all for style, but for music events like Faster Horses, you should expect a lot of people, and a whole lot of outdoor heat and comfort will take precedence. You can't enjoy the event if you're hot or your feet hurt from all the walking. You came there to enjoy yourself, so dress appropriately.
6. Have a Great Time!
Finally, just let yourself go! Music festivals like Faster Horses are venues for fun and partying. Let yourself enjoy the party. Meet new people. Experience new things. You came there to have fun, so go have fun!
Got all of that? Now pack your stuff. Load the RV. And get on the next music festival on the list!
Faster Horses Tailgate Tips Video
Watch all of Garage Guys Faster Horses tailgate tips below👇:
For more Insider info and tailgating tips, be sure to sign up for our newsletter and follow us on Facebook, Twitter, and Instagram. Share your tailgating and homegating fun in the comments below or tag us on social.
Special thanks to the American Cornhole League and Duke Cannon for their sponsorship of our 2021 NASCAR Tailgate Tour. Share your Dover tailgate experiences with us below and like, follow, tag us on your social tailgating posts for shout-outs. Don't forget to subscribe to our YouTube channel and email newsletter so you stay up to speed on all the tailgating insider info!