Last Updated on 01/05/2022 by Inside Tailgating
The Summer Olympics are making their triumphant return! While you cheer on Team USA, why not host your own backyard Summer Olympics? There's a ton of great tailgating games that are fun for all ages that will help spur a little competition between events. So whether you're cheering on your favorite athlete through the qualifying championship or watching the games, here are some ideas for setting up your own backyard Olympics.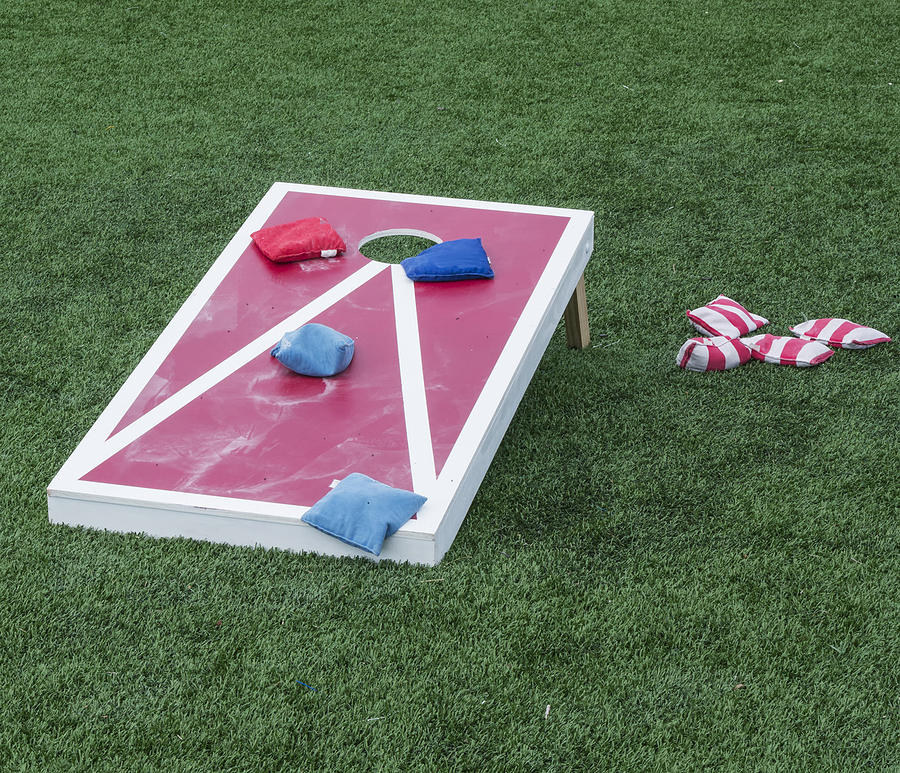 1. Cornhole Champion Rounds
The first option for your backyard Olympics is cornhole. Cornhole boards are great because they are very versatile and you can play several different tailgating games on them. Start by picking up a cornhole set. We love the ones from All Cornhole because they are built to professional level specifications. You can play a team championship with the standard rules and regulations of cornhole but there are some other great games including:
● Place the cornhole boards at the very edge of your yard. Then compete to see who can throw the longest shot. Take your inspiration from the track and field distance games like javelin throw and shot put.
● Have a competition to see who can do the best trick shot. It will be fun to watch what your friends and family do. Take your inspiration from the US Gymnastics team. We're sure Simone Biles would do a killer cornhole trick shot.
● Turn cornhole into a poolside sport. Place your cornhole boards at the opposite ends of your pool and play as usual. It may not be an official US swim team competition, but it's a fun way to support the US swim team.
2. Backyard Javelin Throw
If you're a little crafty, this is a great option for your backyard Olympic games. Thanks to our friends at Backyard Hoosiers who came up with this clever idea. They took pool noodles and wrapped them in colorful duct tape to make the Olympics logo. Then they mounted them in their yard and hosted a javelin throwing competition. This fun game is perfect for supporting our track and field team. You can mix it up too and use frisbees and host a discus throw or simply toss bean bags.
3. Badminton
People often forget that badminton is an Olympic sport. Though not as popular as gymnastics, swimming, or track and field, Olympic badminton players are in a class all their own. Badminton sets are really affordable and easy to set up and take down. They also don't require a lot of space. The best part is you can have any number of players. You can play with just two people or the whole gang. If you want to play by the official Olympics rules, you can find them here.
4. Tether Tennis
Tennis is a great game to play anytime with friends or family. Unfortunately, we don't all have a tennis court in our backyards. Luckily for us though, tether tennis exists. Tether tennis is just like tetherball, the only difference is instead of a volleyball, it's a tennis ball attached to the tether. Tether tennis is really compact and super easy to set up. This is not only a fun game for backyard Olympics. It's a great way to get some practice in and perfect your form. Who knows, maybe someone in your party will be the next Venus Williams.
5. 100 Meter Race
This is probably the easiest game to set up. Now it doesn't actually have to be 100 meters. You can adjust the length depending on the size of your yard. You simply measure out the distance, line up the racers, and set a timer. The fastest to the finish line wins. You can host a very serious 100 yard race or make it more focused on fun. You can have the racers wear silly things, you can make the adults chug a beer before the run, you can turn it into a relay race. Whatever you think your guests will enjoy the most.
6. Balance Beam
The balance beam is often a highlight of Olympic gymnastics competitions. The balance beam showcases the full control these impressive athletes have over their bodies. Building a balance beam in the backyard is simple. You can draw a line on the ground and make a simple platform with wood beams. Then you can host several fun competitions. You can have people carry a cup with water on their heads across the beam. If it spills, they lose. You can hold a competition to see who can cross the beam the fastest without falling. If your guests have a gymnastics background, you can even hold a competition to see who can do the best cartwheels or flips on the beam. There's a lot of fun possibilities.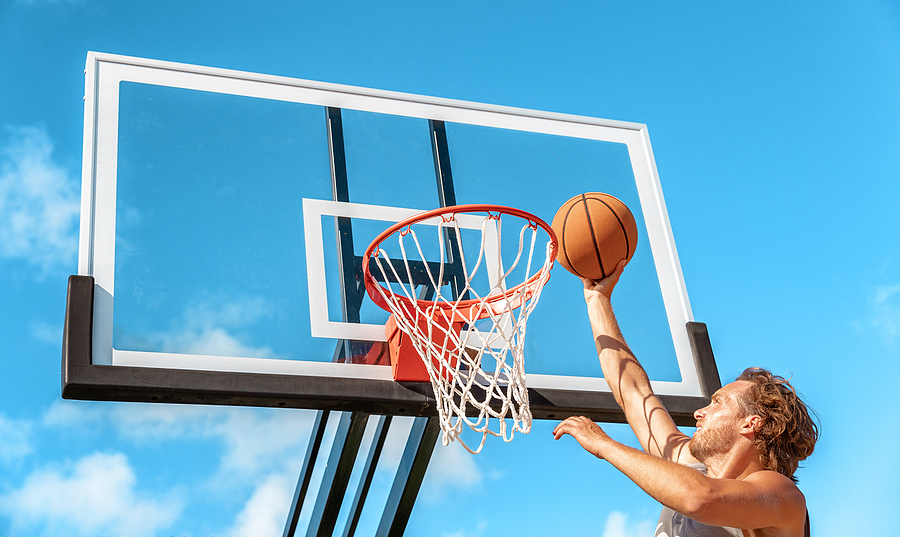 7. Backyard Basketball
Basketball is one of the best Olympic sports to watch because Team USA has a long history of taking home the gold. Basketball games are always fun as tailgating games. If you have a basketball hoop, there's a ton of games you can play. You can play as a team, play horse, or pig. If you don't have space for a basketball hoop, don't worry. Basketball arcade-style games can be surprisingly affordable and can be set up even in the smallest backyard. With these games, you can host several competitions. The best part is this setup can be used for all your basketball tailgating games in the future.
Hosting your own backyard Olympics is a fun way to compete with your friends and support Team USA. If you really want to make it extra fun, track the games on a board and at the end of the event give out gold, silver, and bronze medals.
For more backyard tailgating games, be sure to sign up for our newsletter and follow us on Facebook, Twitter, and Instagram. We're sure that you will find fun and challenging games that all your guests will enjoy. So grab your team, turn on the Olympics, and let's see who in your team takes home the gold.