Last Updated on 11/03/2021 by Inside Tailgating
It's our favorite time of year here for tailgating pros. The NFL season begins with the kickoff game on September 9th with the Dallas Cowboys and the Tampa Buccaneers stadium. It's an exciting match with the Buccaneers raising their Super Bowl banner for the second time in their history against Tom Brady playing for the first time outside of New England.
We expect this to be one of the most watched matches of the season. However, before the kickoff game, tailgating pros also have to draft our fantasy teams. What better way to build your fantasy team than at a draft party with all of your friends. To help you host the most fun draft party, here are some ways to ensure it will be a memorable event.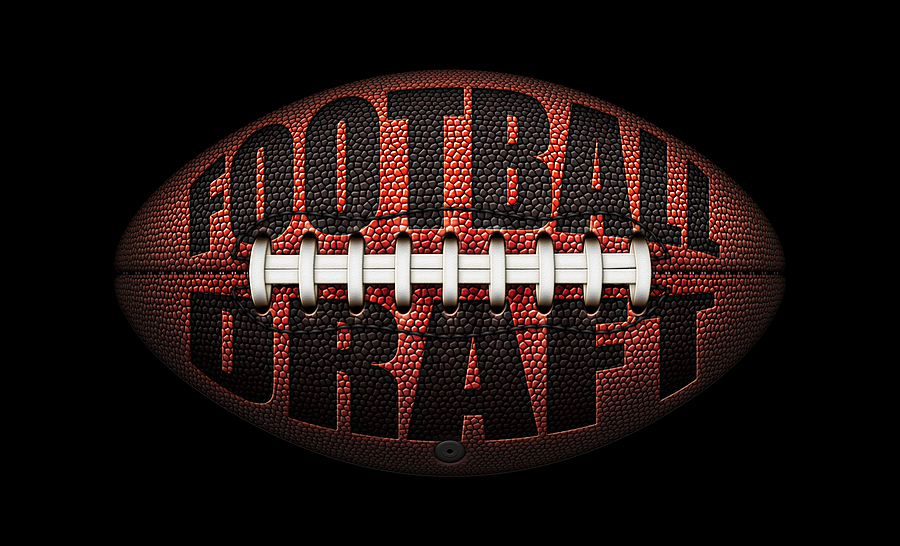 Start Your League
Before you plan your party, you'll first need to create your league. We personally use the NFL Fantasy Football Website. It's free to use, has all the bells and whistles you need to take your team to victory. We particularly love the research section because it has all the stats on the players so you can really make sure that you are drafting the best players.
They also have a variety of other games like NFL Playoff Challenge and Predict the Pick to keep you entertained throughout the year. To start a league, you'll simply create an account and invite all of your friends to join. Once you have your league setup, you can pick a date and invite your friends.
Draft Party Must-Haves
Since most of the draft is done online, when you set up for your party, you want to make sure you have all the tech figured out. Invite people to bring their laptops, tablets, or smartphones. Make sure you host the area with a lot of access to power. An extension cord and power strip can go pretty far. Also have a couple universal chargers available, so your draft isn't interrupted by battery power running out. Once you have the technical side all worked out, you can start planning the fun events.
Curate A Draft Board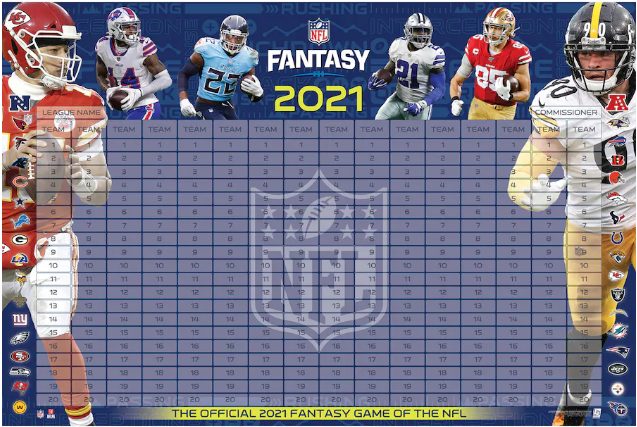 If everyone's nose is buried in their laptops, it won't make for much of a party. So make sure that you also include a draft board. You can use a simple whiteboard or even some poster paper and draw out your draft grid. If you're feeling fancy, there's a number of premade fantasy draft boards. We personally like the NFL official fantasy draft board available in their shop. We also think this fantasy draft kit from Save The Draft is cool. We love that it is on a reusable whiteboard, so you can reuse it at your draft parties for years to come. Having a draft board makes the draft more interactive and
Plan A Half-Time Show
As you go through your draft process, make sure to plan a "halftime show." A halftime show can be anything. It can be when you take a break to grill up your famous ribs. It can be a backyard game of cornhole or horseshoes. You could even play a little football yourself. Just make sure that you keep it lively and fun like the football halftime shows. Your guests will love to take a break and talk a little smack about each other's fantasy teams.
Get Some Custom-Made Swag
Tailgating pros love team swag, so we love the idea of getting some swag made for our fantasy league. We found this great website Funny Shirts that makes custom t-shirts for fantasy football leaders. They also have a line of hilarious t-shirts for fantasy leagues. They say things like "I suck at fantasy football" with a picture of a unicorn. You can also go for something more serious like a set of custom team jerseys from Wooter Apparel. No matter what you get, swag can really make for a memorable time.
Don't Forget The Awards!
Just as every NFL team is vying to play the Superbowl, fantasy team owners should be vying for a prize. Prizes can be something standard like a trophy or they can be something highly personalized. On the show The League, the fantasy football league owners compete for the Shiva, a trophy named after their high school crush. They also offer a losing trophy called "the sacko" (you can imagine what that is named after). So consider having trophies for both winners and losers.
Plan Food, Drinks, And Decors
Tailgating pros know the key to any great party is the atmosphere. So also make sure to plan to hang some fun football themed decor. Then plan a great meal of hot dogs, steaks, or burgers and of course some tasty sides. You'll also need to make sure you stack your cooler with lots of sodas and beers. We have tons of food, drink, and decor ideas right on our website at Inside Tailgating that can inspire you.
All of these tips will ensure that you host a fun and memorable fantasy football draft party. Having a party isn't just a great way to entertain your friends, but it will also keep everyone engaged in the league through the whole season. Check back with us later in the year for ideas on how to throw your fantasy football league results party.
Be sure to sign up for our newsletter and follow us on Facebook, Twitter, and Instagram for more reviews, tips, and advice for your tailgating party.
Good luck at the draft and hopefully, you'll take home the trophy.