Last Updated on 08/18/2021 by Inside Tailgating
Not to worry, I'm going to leave the bracketology to the bracketologists. If you're an avid college basketball fan, you're not waiting until Thursday at 11:59 a.m. to submit your NCAA tournament brackets to your pool anyway. But as an avid fan of college basketball myself, and of Duke, admittedly, in particular, I'm going to throw out five player to watch in this NCAA tournament, at least in my humble opinion.
So when you're watching game number seven or eight of the marathon-watching early rounds days, and your eyes start to glaze over, keep an eye out for these players and take note. Enjoy what you see just in case they're a) one-and-done in the tournament or b) one-and-done with college basketball.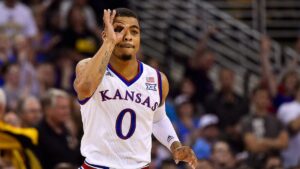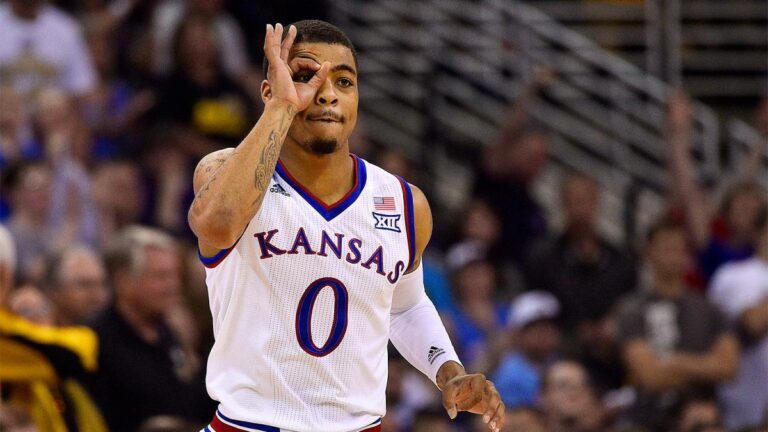 5. Frank Mason, Kansas. About the time Duke was playing Kansas early in the season, and their freshmen studs were either on the bench nursing injuries or looking like freshmen on the court, Mason was showing them all about what it looks like to grow from four years of college experience. The Jayhawks point guard may be only 5-11 but he's elusive and fast on his drives to the basket, he's clutch, he can shoot and he can defend. He commands attention, so oblige him.
4. Josh Hart, Villanova. The Wildcats are defending champs. They're the No. 1 overall seed in the tournament. Hart is a big reason why. My favorite move of his is the one he made after Villanova's win over Seton Hall in the Big East tournament. Not long after hitting the game-winning shot in a semifinal win, Hart was right there to comfort Angel Delgado after he missed a chance to spoil it with a game-tying shot at the other end of the court. Talk about sportsmanship.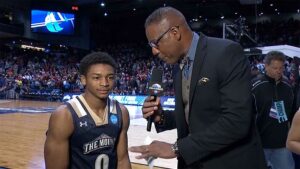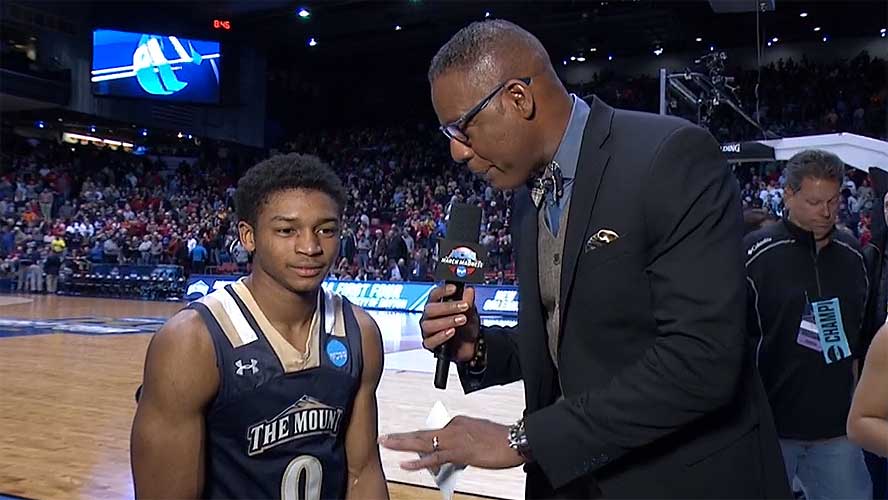 3. Junior Robinson, Mount St. Mary's. Now admittedly, I've never seen the guy play, unless you count the highlights from their First Four victory over New Orleans. But I read that he's 5-foot-5. That's my height, y'all. So that bears watching, to see exactly how he handles himself on a court with Giants. Word is the kid can dunk. Dunk! It's like getting a chance to watch Mugsby Bogues or Spud Webb all over again. But better watch him in a hurry because he plays for the No. 16 seed that drew Villanova in the first round.
2. Bonzie Colson, Notre Dame. Besides having the best name in the NCAA tournament – and no, I don't know every player's name in the NCAA tournament, but it ain't better than his – he is a beast of a player. He is 6-foot-5 but plays the post like he's 6-10. Rebounds on both ends. And oh yeah, don't sleep on him, he can swish from 3-point range without blinking an eye.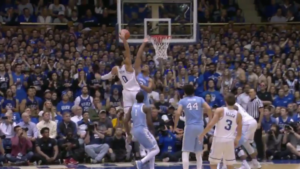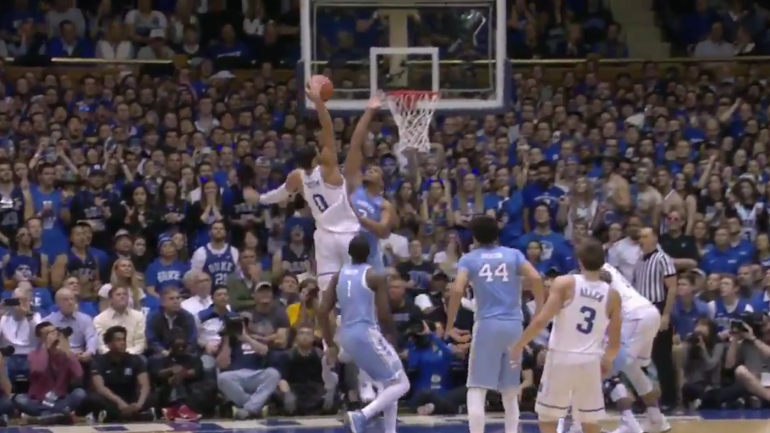 1. Jayson Tatum, Duke. I know, I know. This is totally a biased pick. But I think it's pretty straight on too. If you saw Tatum help Duke win four games in four days against Clemson, Louisville, North Carolina and Notre Dame in the ACC tournament, then you know what I'm talking about. He can handle the ball like a point guard, go coast-to-coast from a defensive rebound to a layup, dunk on North Carolina like Vince Carter used to dunk on Duke, and he's not afraid to pass up a shot when he's got three guys on him and teammate is open like Matt Jones was for a key 3-pointer in the ACC championship. If he's not No. 1 in the NBA draft this spring (and Lonzo Ball of UCLA beats him out), then he's No. 2. Better catch him quick.