If you're anything like us, there's no better time of year than Football tailgating season. Getting together with your friends in the beautiful Fall weather. Grilling up some delicious food, drinking a seasonal craft beer, and watching our teams take home the victory. There's nothing better! Unfortunately, like all good things, tailgating season comes to an end with the Superbowl. Then we just have to wait until we can get back to the stadium in the Fall–or do we?
Planning For The NFL Draft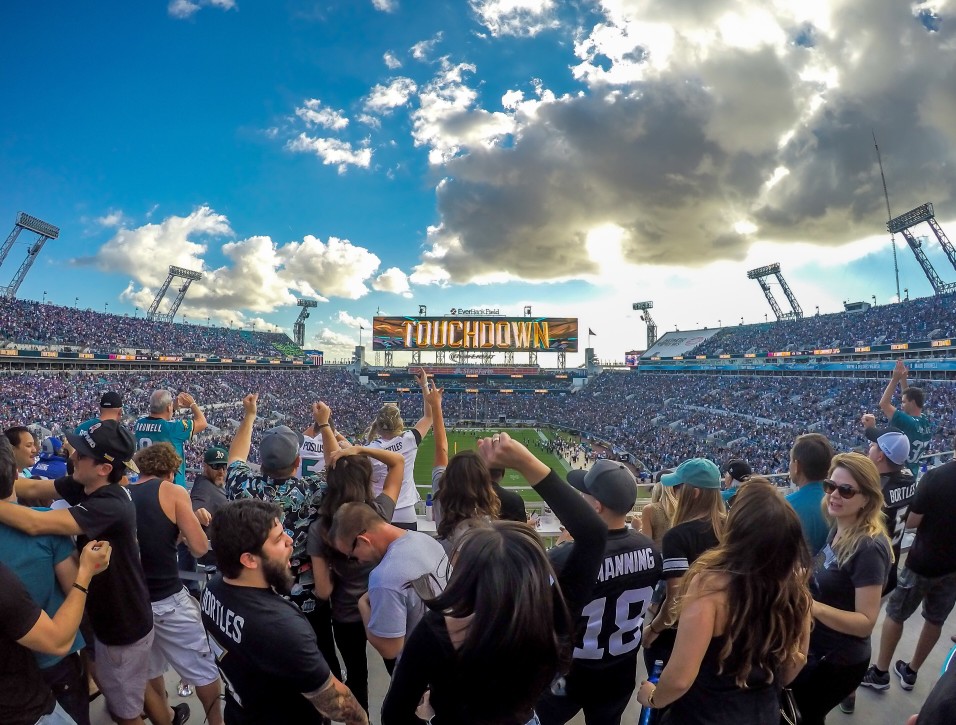 There's a major event that happens every Spring that has every football lover on their toes: The NFL Draft. The NFL Draft is when all the teams pick their players for the year. Players are recruited, traded, and selected by each of the major teams. For those of you not in the know, the way it works is that each team is given a position in the drafting order based on their performance in the last season. Teams that performed well, like those that made it to the Superbowl go last. While teams that performed poorly get to go first. It's a very exciting time for hopeful recruits and we often see some of our favorite college stars go pro.
How To Watch The NFL Draft
According to the NFL, the draft schedule for 2022 is as follows:
● Round 1 Thursday, April 28 beginning at 8 p.m. ET.
● Rounds 2-3 Friday, April 29 beginning at 7 p.m. ET.
● Rounds 4-7 Saturday, April 30 beginning at 12 p.m. ET.
The draft will be hosted right on the Las Vegas Strip. If you'd like to attend the NFL draft in person, attendance is free. You just have to register with NFL One Pass. If you can't make it in person, the draft will be streaming live on the NFL Channel, ESPN, and ABC. You can find the full draft order on the NFL website.
Also, if you'd like to learn about some of the players that could be drafted this season, check out the Top 100 Prospects on the NFL draft board. You can read their stats, as well as see if there are any familiar faces you champion from the NCAA Division One teams you follow.
Tailgating Ideas For The NFL Draft
Once you have your schedule worked out it's time to start making some plans for hosting. Here are some tailgating ideas for your NFL draft party:
1. Put Out A Delicious Spread
It's a great opportunity to whip up all of your favorite football tailgating recipes. Those famous smoked ribs, the spiciest of hot wings, and of course, the queso so delicious you could drink it. Make sure to take advantage of some of the really great Spring produce. Try this classic grilled asparagus recipe. This cheesy, creamy spinach and artichoke dip. For dessert, try these chocolate-dipped strawberry footballs. Also, don't forget to break out your football tailgating serving ware for this one. If you're hosting for all three days, you can always keep the food simple. Chips and dips, pizzas, and burgers are always a win.
2. Grab Some Seasonal Spring Beers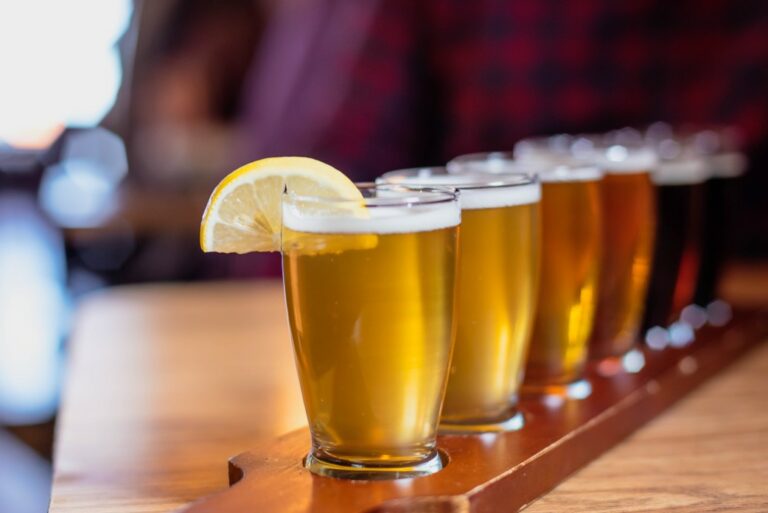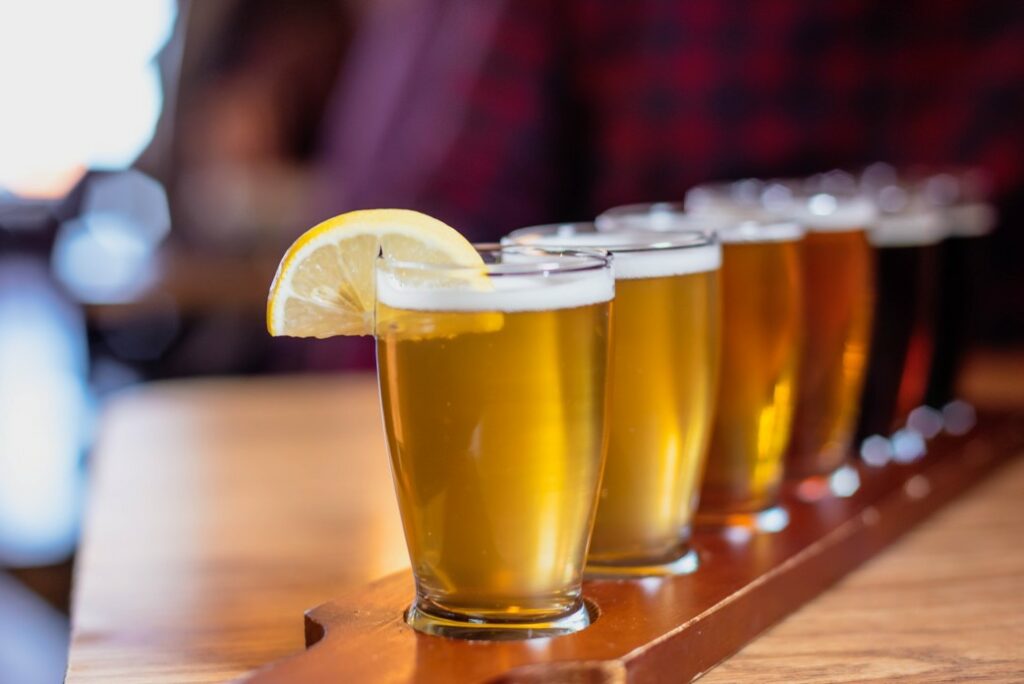 No tailgate is complete without a cold beer. During the Fall seasonal beers are all about spice, seasonal produce like pumpkins, and rich ambers and dark stouts. During Spring, however, it's all about fresh spring flavors like citrus and berries, light beers like hefeweizen, and even some floral flavors. We love this list of seasonal beers from High Consumption. They definitely have something for everyone.
3. Set The Scene
If you're hosting the NFL draft party at your house, make sure that you have plenty of space for people to sit and watch the draft. Add some extra seating if needed. You can of course use your tailgate chairs if needed. Make sure to also utilize your outdoor space. With the Spring weather, it's perfect to grill and play some games outside. If you want to hang some decorations, definitely bring in the Vegas spirit with some LED light strips, a football stadium background perfect for pictures, and of course some confetti cannons to greet your players.
4. Create A Bracket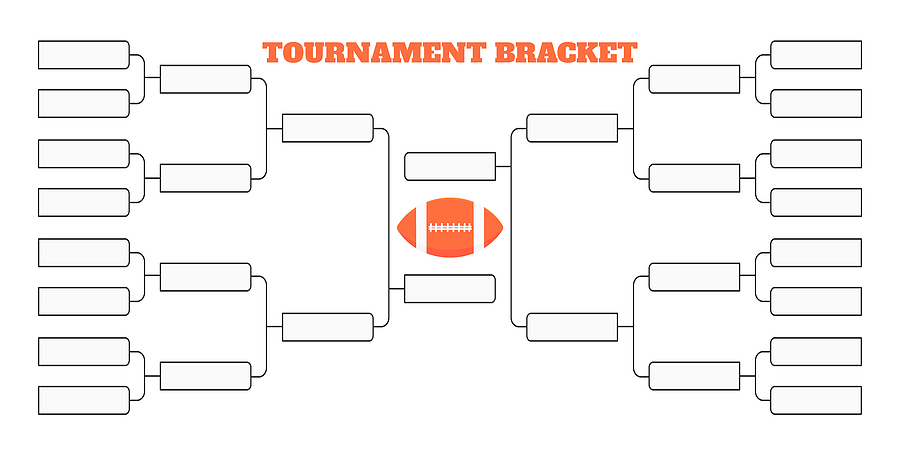 A bracket is a great way to get everyone invested in the game. Start by reviewing the draft position of each team and then create a chart with their biggest needs. You can find this information on the NFL website. Then send a copy to all of your guests before the party. Have them fill out who they think each team will recruit for these positions. Have them submit their answers. Then at the end of the draft, the person who chose the most players correctly wins the bracket. What should they win? What about first place in the fantasy draft order come the 2022-2023 season?
5. Play Some Games
Tailgating games are always a great way to get people into the spirit of the party. The classics like cornhole, football toss, and beer pong are always a hit. If you have a large backyard or a park nearby, you could also set up a flag football game. If you want to stay indoors, you can grab a board game like this NFL Fanzy Speed Dice Game or an indoor-friendly active game like this Nerf Proshot Inflatable Target. Of course though, no NFL draft party would be complete without a drinking game. The official NFL draft drinking game rules can be found here, but feel free to modify them as needed for your crew.
You don't have to wait for Fall to get your football tailgating fix. The NFL draft is a great excuse to have a football tailgating party. If you can make it out to Vegas, make sure to reserve your spot. If you can't, no worries, you can use these fun tailgating ideas to host your own party. Be sure to follow us on Facebook, Twitter, Instagram and check out our Amazon Storefront.
If there's a tailgate party to be had, we're there!