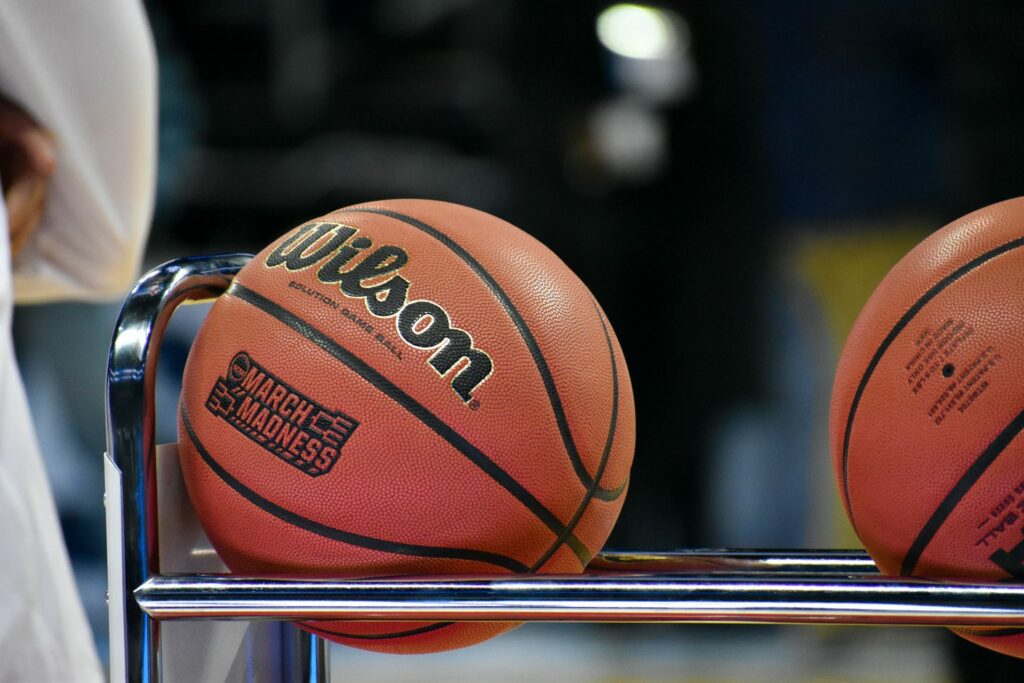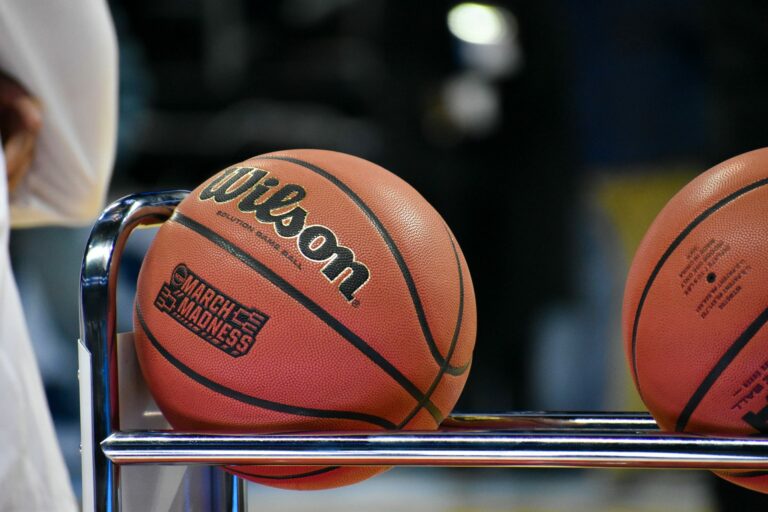 At Inside Tailgating, we independently select and write about stuff we love or want to try out and think you will too. As a participant in the Amazon Services LLC Associates Program, and other affiliate advertising programs designed to provide a means for sites to earn advertising fees by advertising and/or linking to their websites, such as Amazon.com, we may receive a commission on sales or other compensation through those links on this page. It is at no additional cost to you, but we gotta pay for our tailgates somehow…
March Madness homegating is here. Along with the excitement of rooting for our college favorites are delicious food and fun.
However, with COVID-19, many are worried about their safety. That means many families will choose to skip tailgate parties.
While health and safety should be your number one priority, that does not mean you have to forget March Madness altogether.
What Is Homegating
Homegating is not a new concept. Neither is March Madness homegating. A lot of people have been doing it to continue partying even when there are no home games.
But, this year, it is the best way to enjoy the games while ensuring social distancing. You get to do tailgate traditions without having to drive to stadiums.
Epic March Madness Homegating Experiences
To help you get started, here are seven ways to make your March Madness homegating epic:
Would you like a backyard March Madness homegating experience? If yes, then you should check the weather forecast. Prepare a covered and shady area where you can hook up an outdoor TV or set up an outdoor projector and screen.
Stream March Madness Games Live Here!
Get Creative With The Decor
If you want a more neutral basketball theme, you can stick to orange and black. If the family is rooting for a certain team or better yet, different teams, consider using college-themed party accessories.
Prepare kid-friendly board games or the classic Jenga to keep the young ones engaged. Keep the whole family active with a lawn game, such as the Giggle N Go Flart Outdoor Game and GlowCity LED Ring Toss Game. Adults can also elevate beer pong with the Wicked Big Sports Supersized Pong Tailgate Game or find a new way to play their brackets.
Dress The Part for March Madness Homegating
Represent your team with the right apparel. If family members have different favorites or alma maters, then hype up the rivalry by wearing opposing team jerseys to your March Madness homegating.
Create An Appropriate Playlist
Music is a great way to keep the party lively. Choose upbeat music. If you have kids, include songs that appeal to different generations. Use good speakers like the DemerBox: Waterproof, Portable, and Rugged Outdoor Speakers to amp up the atmosphere and fully enjoy your March Madness homegating.
Drinks are an important part of March Madness homegating. Prepare various drinks for all ages – from soda, water, beer, wine, juice, and craft cocktails. To lessen the trip from the backyard to your kitchen, set up a mini bar outside and use a cooler. If you do not have one yet, consider the YETI Tundra Haul Portable Wheeled Cooler.
Cook Stadium Favorites for Your March Madness Homegating Team
Of course, one of the most crucial parts of March Madness homegating is the food. Bring stadium favorites to your home. Classics like hot dogs and burgers can never go wrong. You can also be a little bit more experimental, especially when it comes to colors and textures. Prepare multiple dips for your nachos. You can also cook mozzarella sticks or even go all out on the barbeque. When it comes to March Madness homegating, a great grill is the best partner. Check out the Weber 49010001 Spirit II E-310 3-Burner Natural Gas Grill. For a smaller party, consider portable grills like the Cuisinart CGG-305 Chef's Style Propane Tabletop Grill.
March Madness Homegating not only allows you to celebrate the season with your team, but it will also keep your family safe. With proper preparation, it can even make your March Madness experience epic.
Share your favorite ways to homegate with us below, and don't forget to tag us on social when posting your fun tailgating and homegating activities!