At Inside Tailgating, we independently select and write about stuff we love or want to try out and think you will too. As a participant in the Amazon Services LLC Associates Program, and other affiliate advertising programs designed to provide a means for sites to earn advertising fees by advertising and/or linking to their websites, such as Amazon.com, we may receive a commission on sales or other compensation through those links on this page. It is at no additional cost to you, but we gotta pay for our tailgates somehow…
It took a long time, but you finally have the perfect tailgating grill. It's portable, but still large enough to whip up your famous BBQ ribs. Now you want to experiment a bit. Find some new recipes and some fun ways of grilling. You'd be amazed at how many fun grill accessories there are nowadays.
No matter what you want to cook, there's an accessory for it. Our grilling experts at Inside Tailgating decided to do a round up of some of the amazing grill accessories we've seen lately. These cool gadgets do all kinds of things and can help you get more use out of your tailgating grill. Let's get started!
1. Grillbot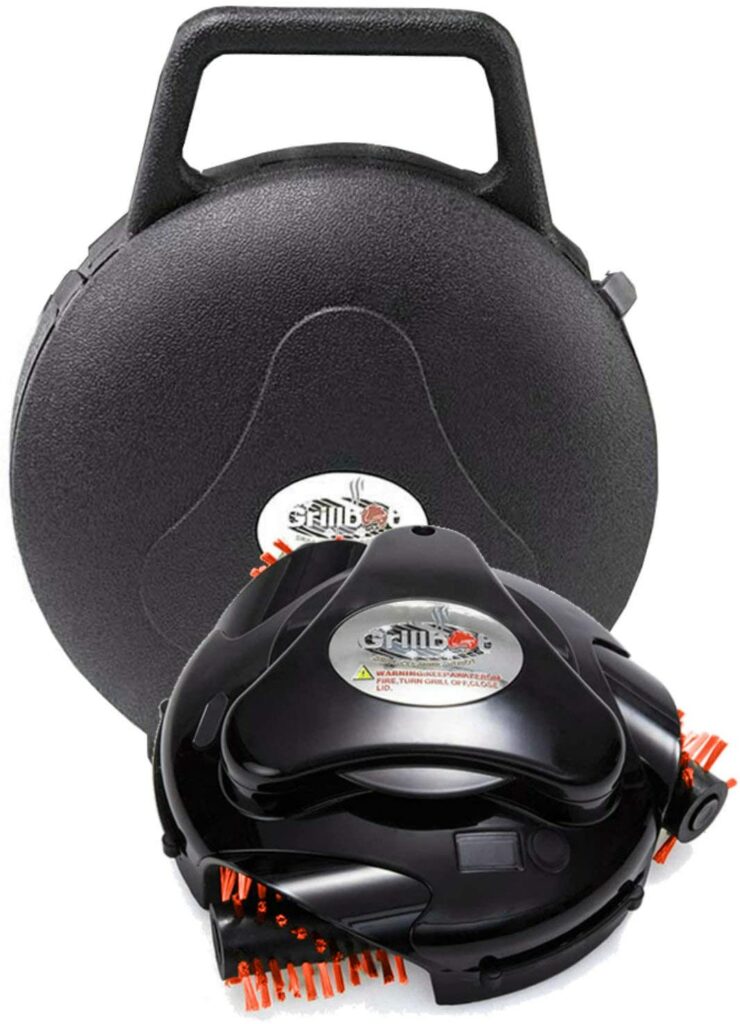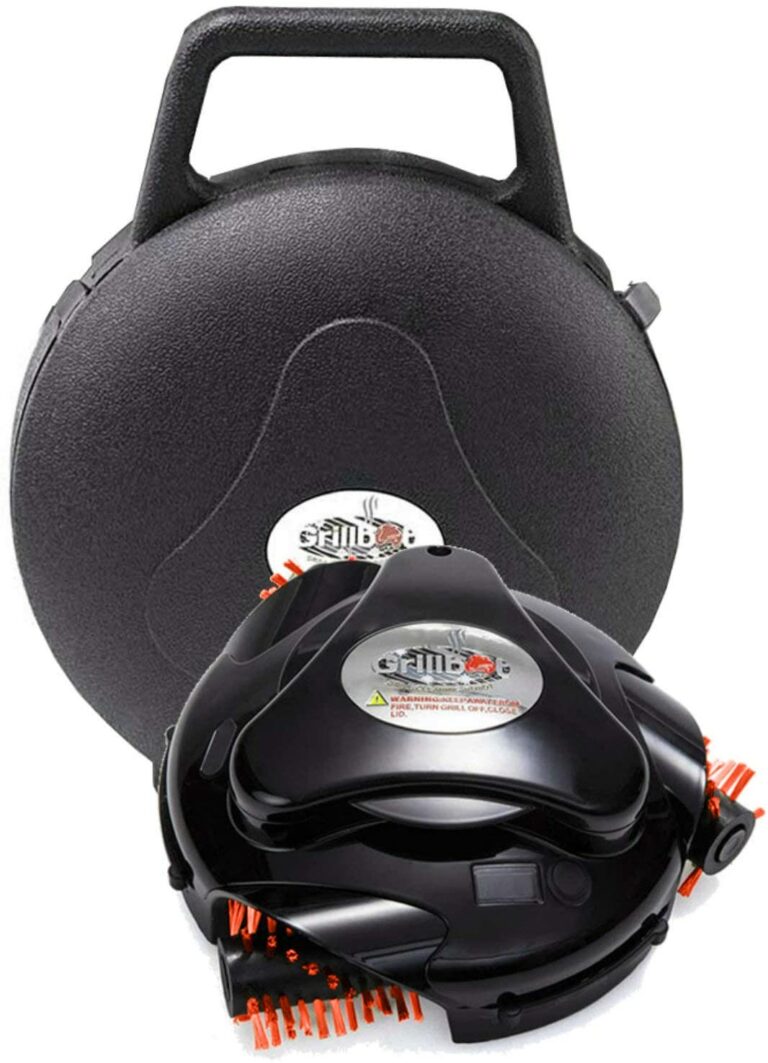 If cleaning your grill is a pain in your grill, this gadget is for you. Imagine a roomba, but instead of cleaning floors it scrubs your grill. That's right. The Grillbot is a grill cleaning robot that you set and forget. Having the Grillbot doesn't just save you the hassle of a chore no one really wants to do, it also saves you time. That time can be used to enjoy your friends, family, and cheering on your team. Rather than busting out your wire brush, why not grab a Grillbot.
2. Grill Clips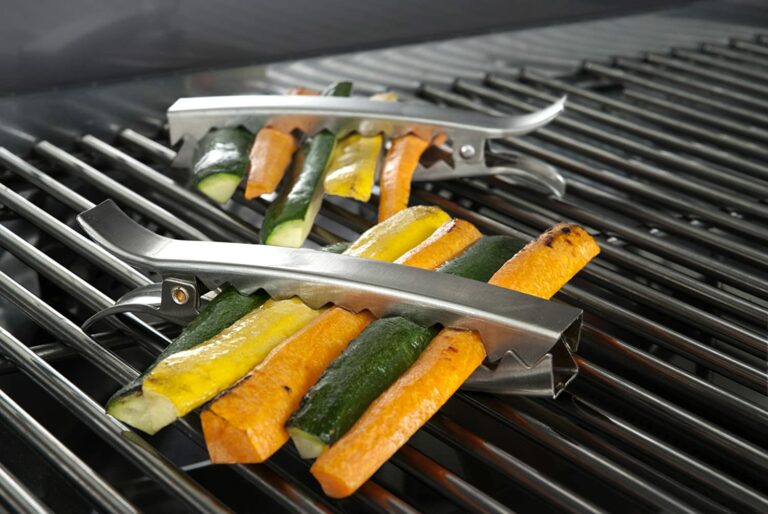 Sometimes the simplest ideas are the best. Grill clips are a simple device that clips your food together so you can put it on the grill. They are ideal for vegetable lovers. You'll never have to worry about your grilled zucchini or carrots rolling into the coals or burner on accident. Plus you won't have to worry about them sticking to the grill. They also make cleaning up super easy. They are also really affordable and come in sets of four to help you feed a crowd. Check them out here.
3. Pit Boss Grills Bacon Grilling Rack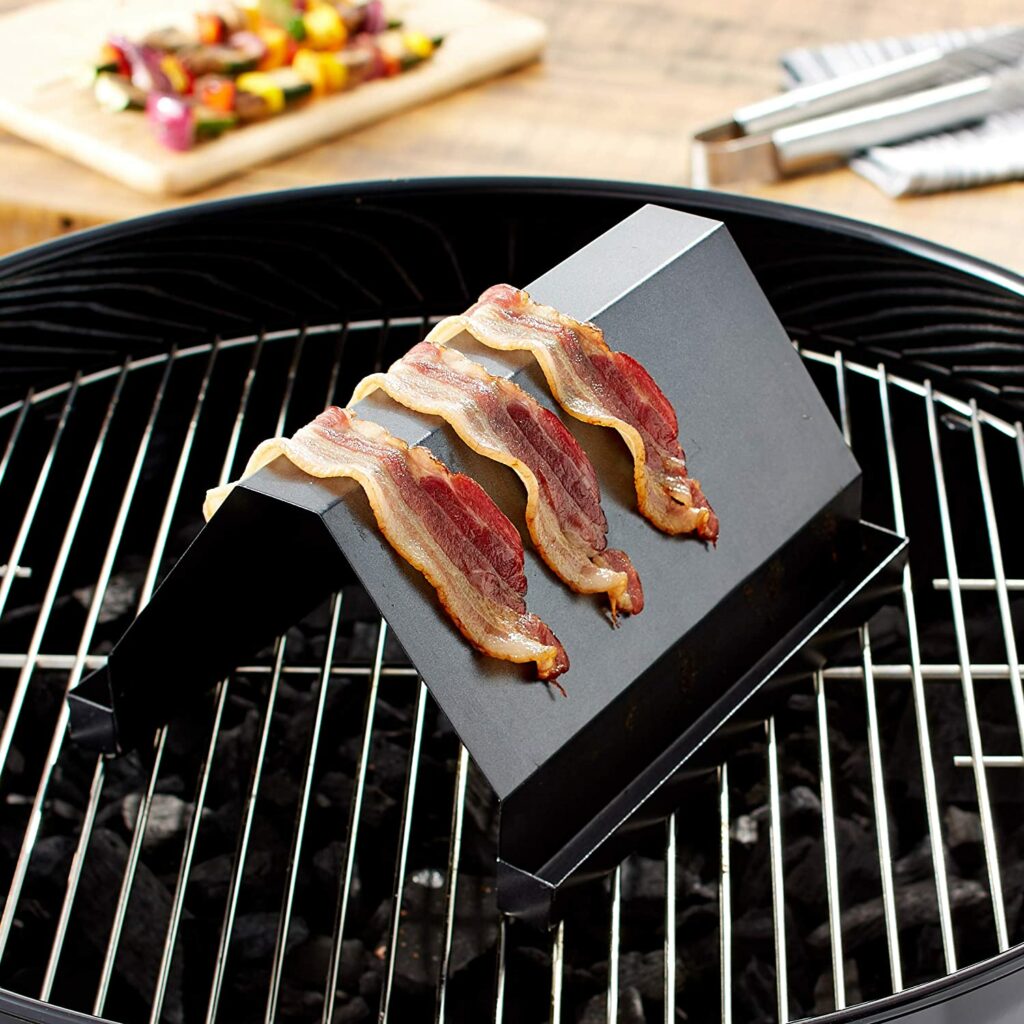 They say it can't be done. They said you cannot cook bacon on a grill unless you have a griddle. Well Pit Boss decided they were wrong. So they invented this amazing bacon rack that you put on the grill. You simply drape your bacon over the peak. Then as they cook they will crisp and all the grease collects in the base channels. Imagine being able to grill up some bacon to top your favorite burgers, sprinkle onto baked potatoes, or who are we kidding, to just snack on.
4. Great Northern Popcorn – Campfire Popcorn Popper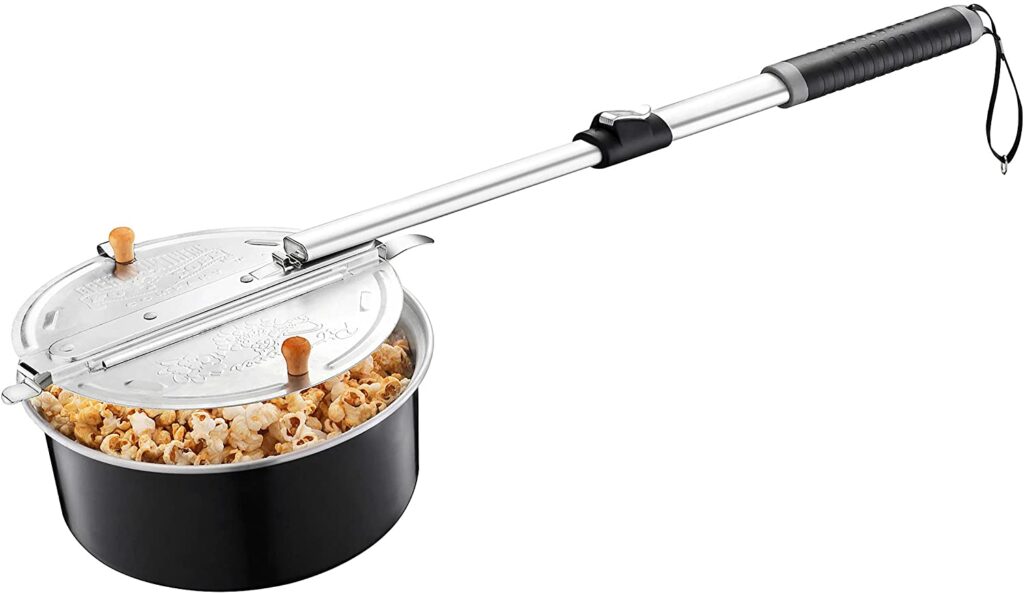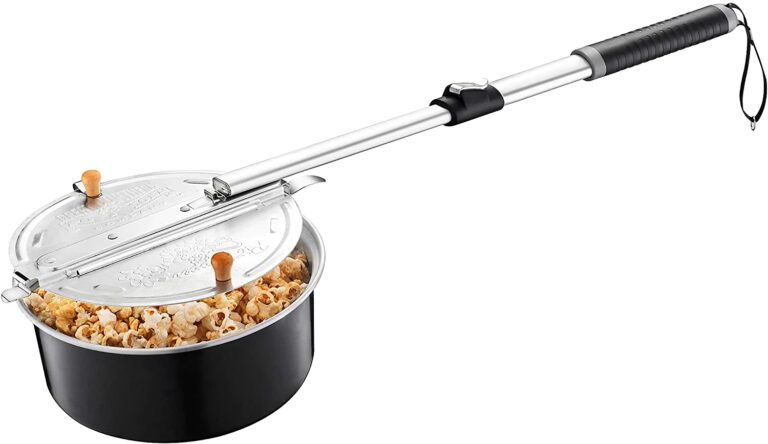 One of the best snacks in the world is popcorn. Unfortunately, it's a little tricky to make fresh popcorn on a grill. Great Northern Popcorn has the solution. This popcorn maker can be used on the stove, over a campfire, or on the grill at a tailgate. You fill it with kernels and toss it over the open flame. What's cool is you can get really creative with these and add any topping you want. You can make kettle corn, movie theater popcorn, or your own candied corn creations.
5. MEATER Digital Meat Thermometer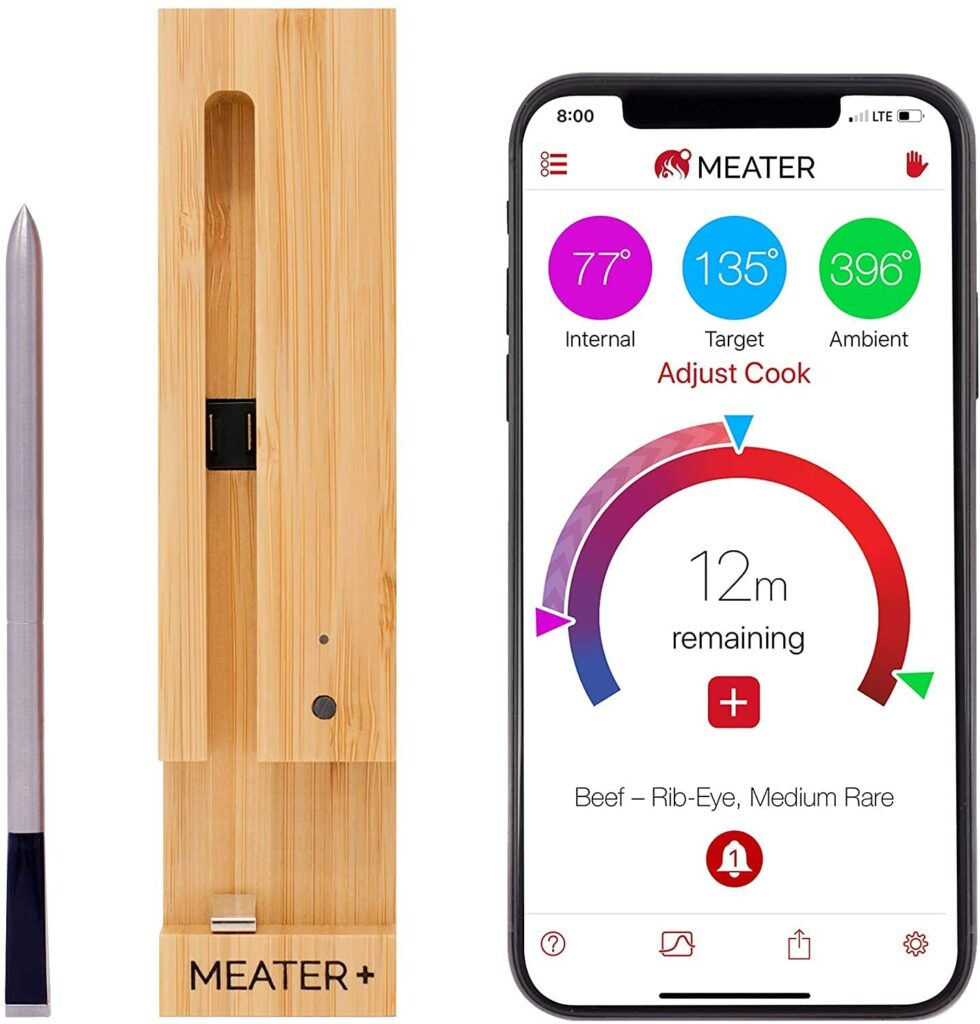 We love a high tech gadget that makes tailgating easy. So we love the MEATER. The MEATER is a bluetooth enabled meat thermometer that connects with your smartphone or tablet. You simply choose the meat and how you want it cooked on the app. Then as you are grilling, you use the thermometer and it tells the app how much longer you need to go to cook it perfectly. This is ideal for both beginning tailgaters, who are learning how to cook the perfect medium rare steak, and seasoned experts, who like to do things perfectly.
6. BBQ Gloves And Claws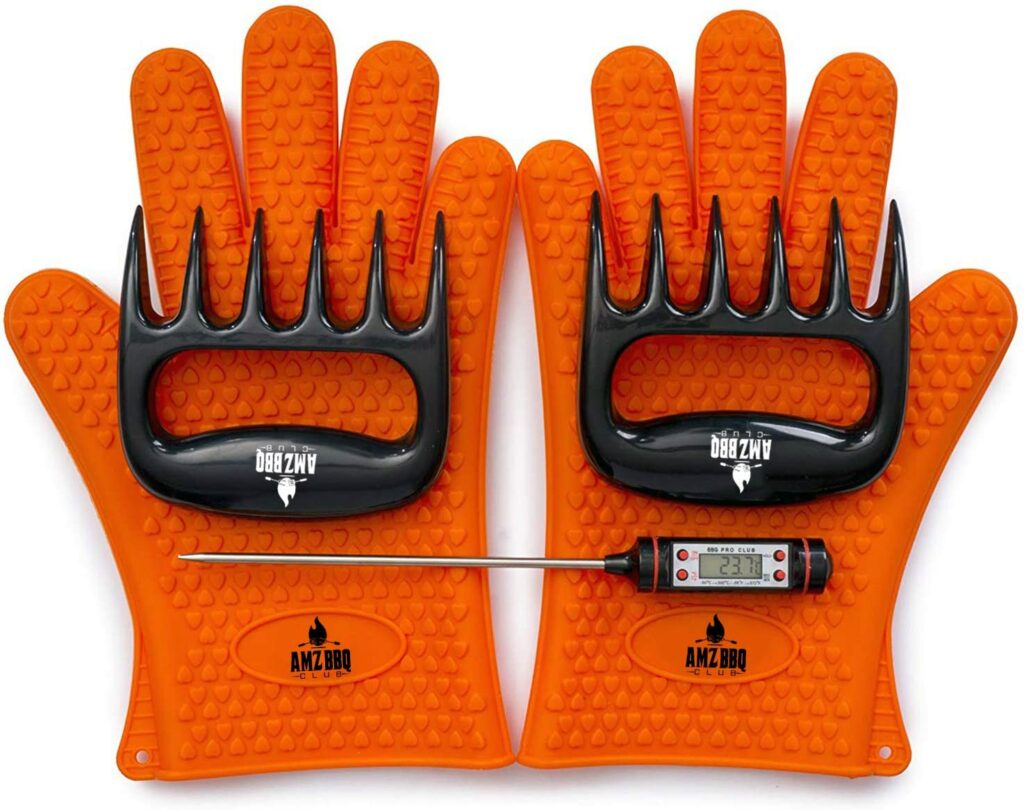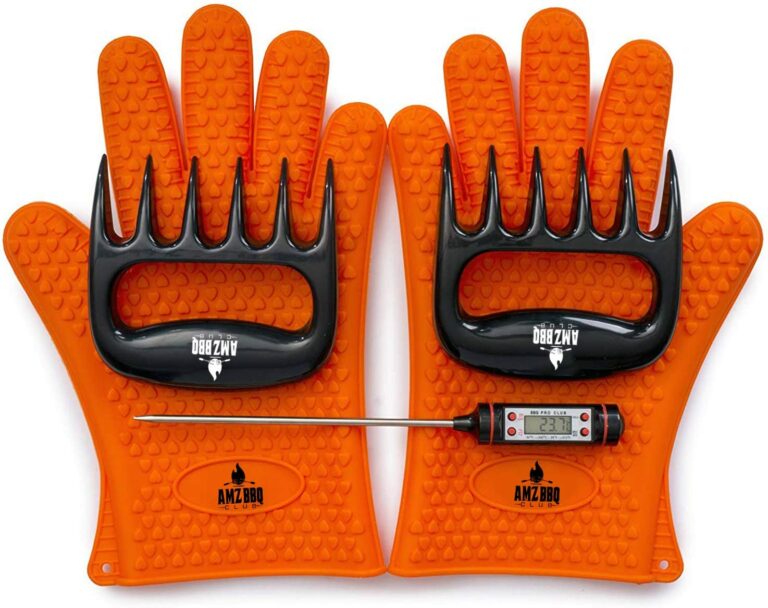 It's always a good idea to wear BBQ gloves or mittens when grilling to avoid burns. However, what if your gloves were also functional? Meet the BBQ meat gloves with claws. These silicone gloves aren't just for protection, they are really functional. Imagine being able to just grab your food right on the grill to flip it. If you add the claws, they can be really helpful especially if you are flipping a large pork shoulder, a rack of ribs, or a pork butt.
The claws help you get an extra grip, so you don't have to fuss with trying to flip these with tongs or a spatula that are too small. This set even comes with a meat thermometer. They are an awesome addition to any grill masters gear.
7. Meatball Basket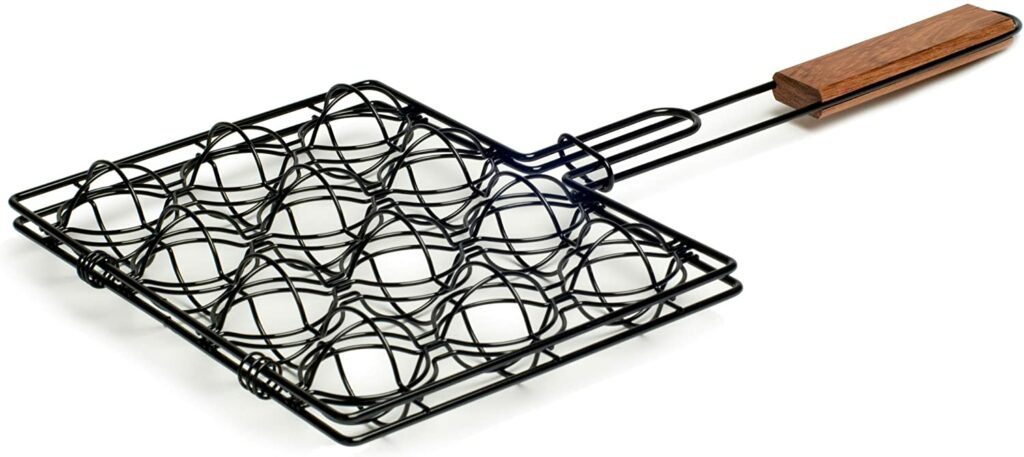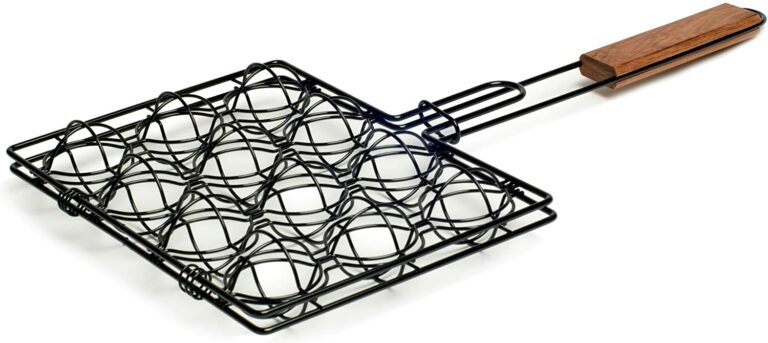 We love a good meatball sub smothered in extra cheese. However, as any grillmaster knows, making meatballs on the grill can be a pain. If they aren't rolling off the edge, they are sticking to the grill and falling apart when you try to move them. Enter the meatball grill basket. This grill basket was designed so you don't have to deal with these issues. Instead, you can whip up your favorite meatball recipe, put them in the basket, and make that tasty meatball sub.
8. Monogrammed Steak Brander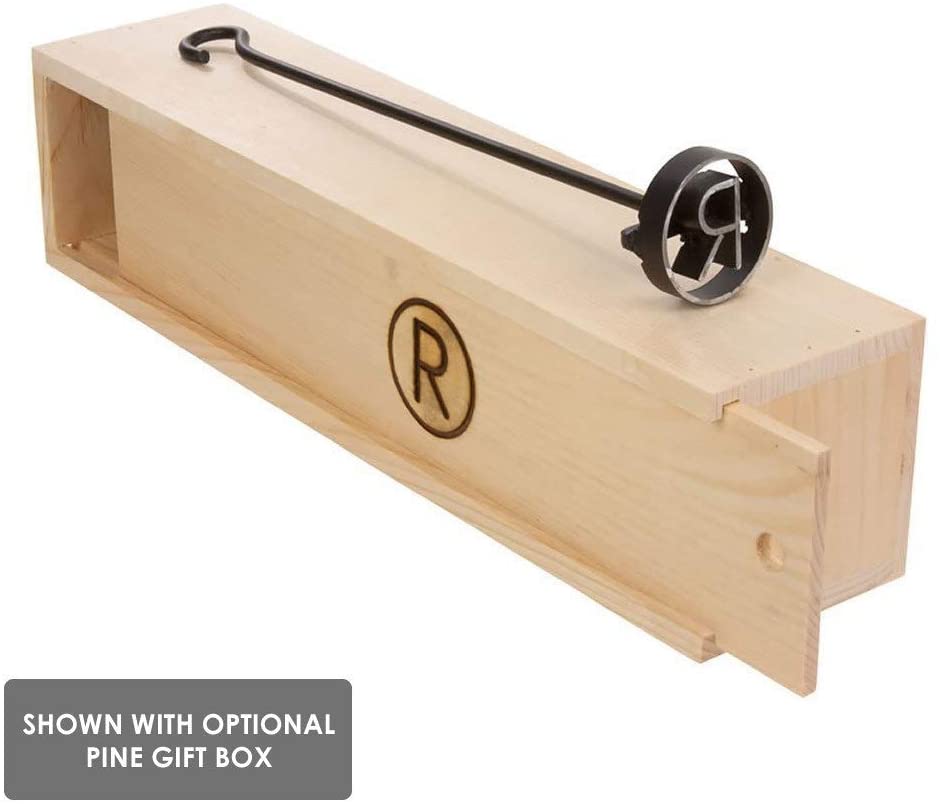 Have you ever grilled a steak so good that you wanted to show it off? Now a steak brander is certainly not a necessity. However, it's a great way to present your best cooked steaks with pride. You can get these customized with your personal initials or hear us out, the initials of your favorite team. That way your steaks aren't just delicious, they support your favorite team!
Granted all you really need for a great time is a tailgating grill and some tasty food. However, we love upping our grilling game. These accessories will help you make show stopping meals for all your guests and even save you some time and trouble.
For more of the coolest gear for all your tailgating needs, sign up for our newsletter and follow us on Facebook, Twitter, and Instagram. We scour the internet, talk to tailgaters all over the country, and help you find the coolest ways to support your team.