Last Updated on 07/22/2021 by Inside Tailgating
College football bowl season is about to kick off, do you have your tailgating plans lined up? Inside Tailgating is here to help! In our recently published holiday issue (access the entire magazine for free here) we compiled a list of some of the top tailgating services, whether it's apps to help you hook up with other tailgaters or concierge services that handle the hassles of hosting a tailgate for you.
Read on for information about eight of the best tailgating service companies out there.
Football fans already have enough to do this time of year. Between holiday shopping, planning, cooking, hosting and/or traveling, there's not much time left to plan for a tailgate party for an upcoming bowl game. Not to worry.
A plethora of tailgating services are available to fans across the country, whether it's one of the premium concierge services that has an existing relationship with a school or team or a user-friendly app that connects individual fans to each other.
We are your resource for finding tailgates to attend, or easy ways to organize and elevate your own. We've included eight of the best services available for fans who want to tailgate for college football and the NFL along with information on specific upcoming bowl events where applicable.
Web-based services:
Tailgate Connect: This service is for fans who want the experience of tailgating but without the hassle or cost of hosting. Tailgate Connect says it's like Airbnb, Uber and Match.com rolled into one, connecting fans to tailgate hosts for a ticket as low as $40-$50. Tailgate Connect has a team of hosts ready to entertain during bowl season. Check with www.TailgateConnect.com for details.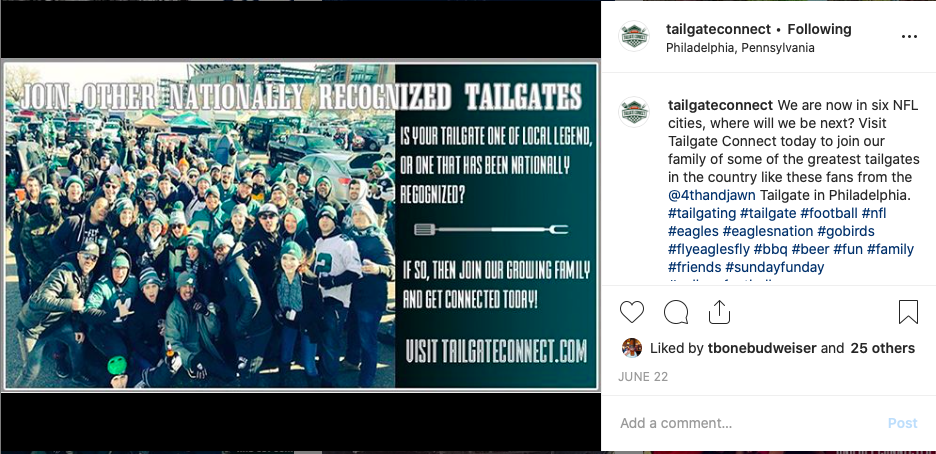 Tailgreeter: This is an online marketplace where tailgaters can find hosts throughout the country. And they have until 24 hours before the tailgate to sign up. It's an easy way to just show up and join the fun, without the hassle of traveling with grills and gear. Fans can also sign up to host and share in the financial benefit. Hosts determine the cost, which can range from free to $100 per person. For more information, go to www.tailgreeter.com.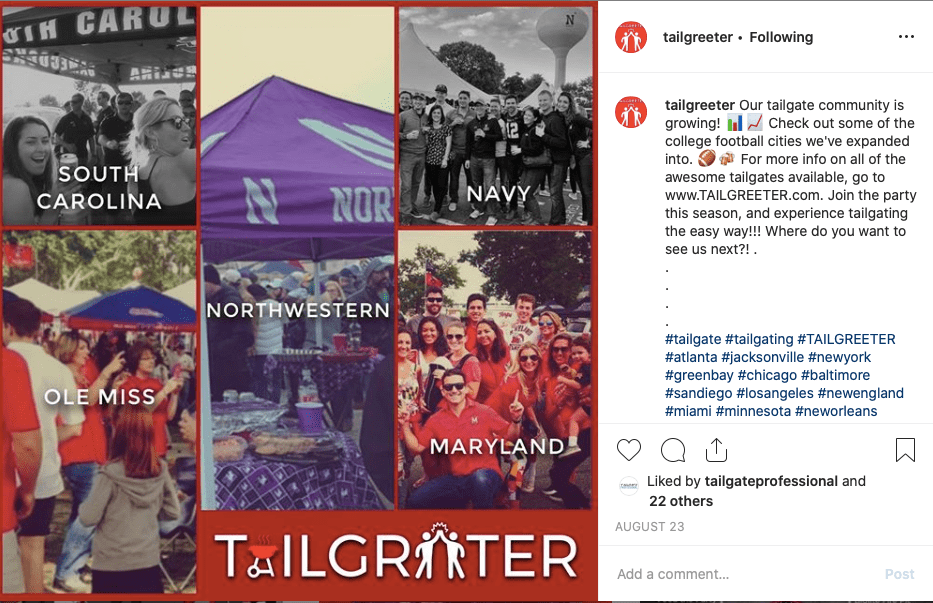 Tailgate ApPs
Tailgate Nation: This is an app tailgaters can use to find hosts in other cities, or host a tailgate themselves, providing "hassle-free, fully-customized tailgates." The company is Florida-based and has a stronghold in Miami, which puts Tailgate Nation in great position to host events in Florida during the college bowl season. For information on upcoming events and how to download their app through the App Store and Google Play, go to their website: https://www.tailgate-nation.com/.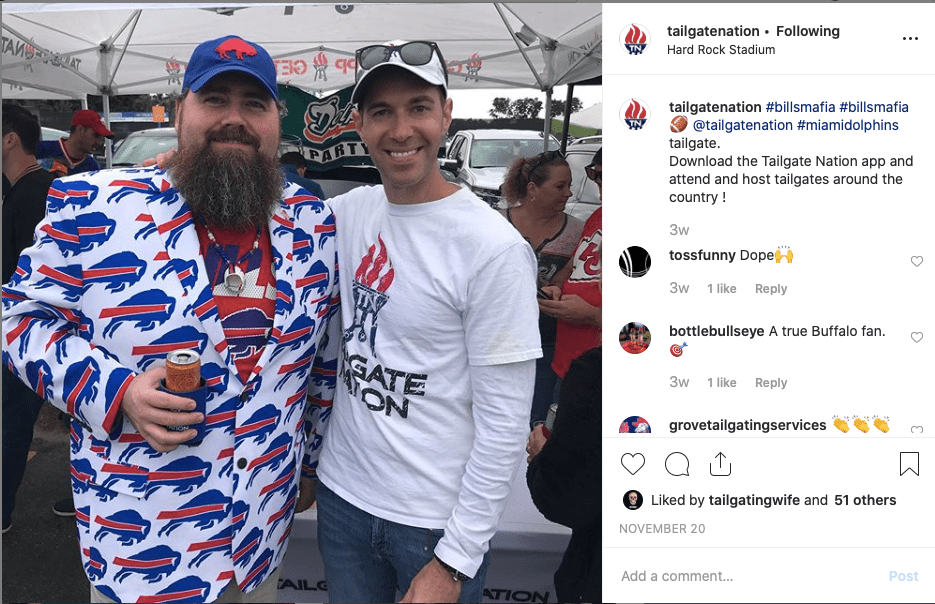 OpenGaters. This is a mobile app connecting tailgaters at sports events who either want to host or attend. The app provides information on everything from where and when a tailgate will be set up to how much a ticket costs and what food will be served. For information on how to download the mobile app through the App Store and Google Play go to www.opengaters.com.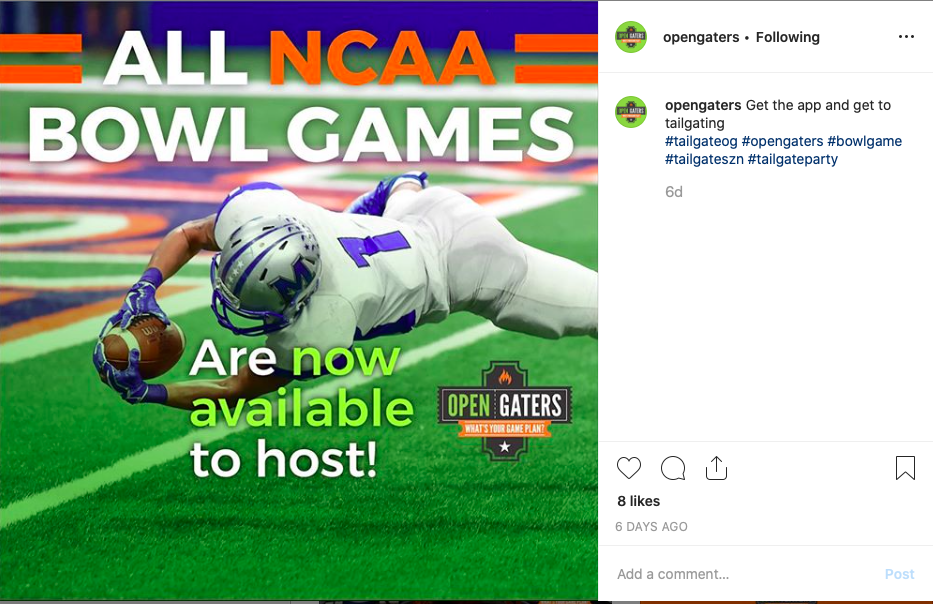 Team Tailgate: This is an app for people who want to host tailgates (or other parties) and be super organized about it. Through the app, the host can invite guests and plan for who's bringing what, whether it's food and beverages, gear or games. Team Tailgate has made inroads among young fans across Major League Baseball, the NFL and college football, who want to "bring down the stress and boost up the fun." For more information, go to the App Store or https://p.facebook.com/Team-Tailgate-App-141851603260334/.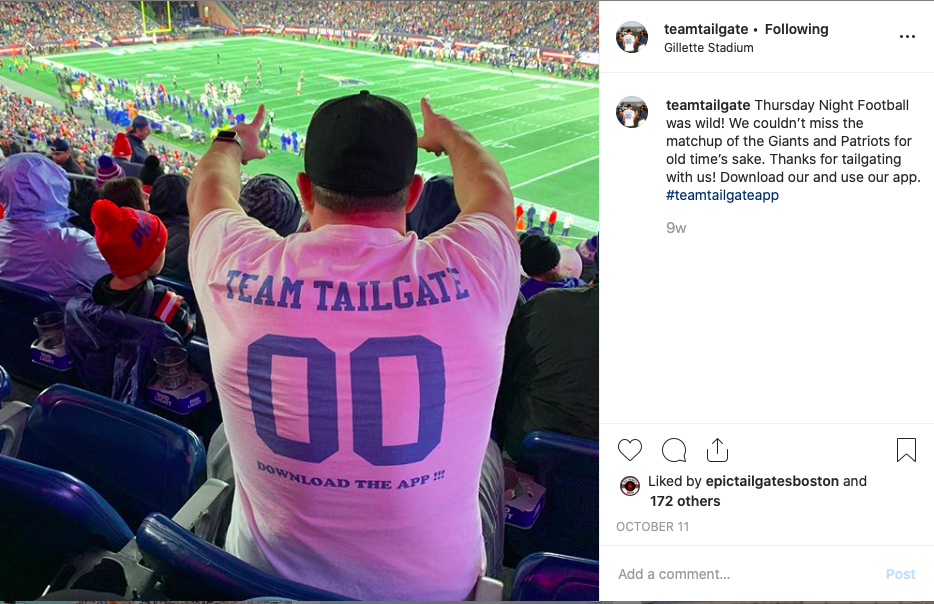 Professional Tailgating Services
Tailgater Concierge: This is a turn-key tailgating company that offers premium packages to fans looking for the next-level tailgate. Tailgater Concierge is already aligned with the Rose Bowl and is offering its premium service Jan. 1, starting at 10 a.m. Private tailgate packages start at $495.00 and are available for groups of 15 up to 50. Tailgate Concierge provides space and premium equipment (tents, tables, chairs, coolers, ice) and handles set-up, take-down and cleanup. Also available are upgrades like satellite TV, speakers, BBQs and cornhole games. Catering and beverage delivery will also be offered. Rose Bowl tailgate packages must be reserved by Dec. 28. For information or to make a reservation, call 888-301-2190 or go to www.tailgaterconcierge.com/rose-bowl.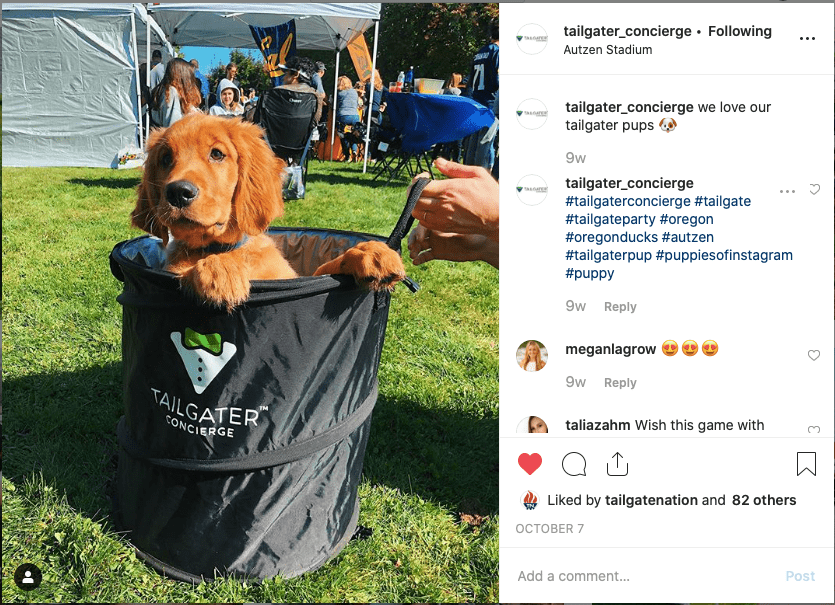 Tailgate Guys. This Auburn, Ala.-based concierge service has taken football tailgating by storm. They provide tailgating services for 48 college and NFL teams or events – and counting – including both the upcoming Sugar Bowl and the College Football Playoff National Championship Game. Fans who purchase packages with the Tailgate Guys for the Jan. 1 Sugar Bowl in New Orleans get access to the Champions PRE Game Club inside the Mercedes Benz Superdome.
For the CFP National Championship on Monday, Jan. 7, the Tailgate Guys offer private premium reserved hospitality locations in the Blue Lot outside Levi's Stadium for groups of five guest or up to 100 people or more. They include reserved parking, bellhop service, turnkey setup and breakdown, high-peak tents, DISH media packages and local catering options. For more information, go to www.tailgateguys.com.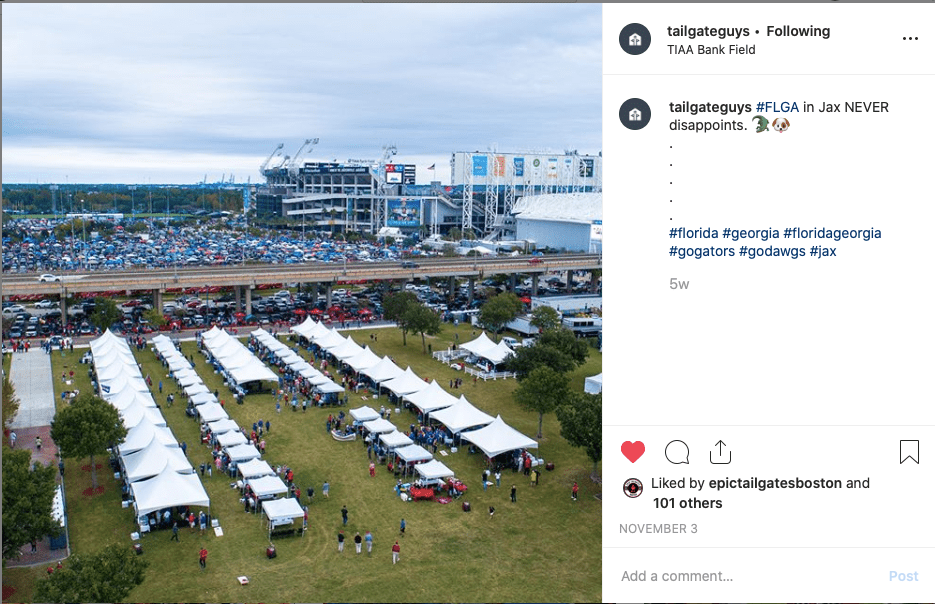 Ultimate Tailgating: This is an event rental company that'll take any tailgate to the next level, renting out hospitality gold like RVs, Motor coaches and tailgating trailers that come complete with grills, awnings, big screen TVs and private bathrooms. "We can make you the Parking Lot or Campground King," they boast, and when you check out their website, you'll believe! http://www.ultimate-tailgating.net/