Tailgating has become an important tradition that we always practice especially during football seasons. Picnic-Basket.com has emphasized that these pre-game campouts are no longer just considered as plain parties, for they are now an essential part of the event itself.
But, instead of doing the usual grilling out with your buds, why not add a little digital twist on your next tailgating event. Beef up your parking spot with the help of some tech gadgets and multimedia tailgating accessories that we'll feature below. Buckle up as we'll give you tips on how you can mount a thrilling tech-savvy tailgating party experience.
Here Are The Tailgating Accessories You Need To Know About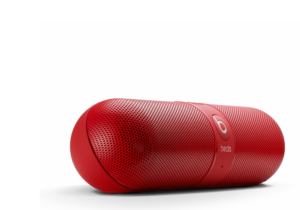 Pump Up The Volume With A Robust Beats Stereo Speaker
"Entertain your fellow tailgaters with music right from your mobile device," Verizon news said. You can either load your favorite MP3 clips or stream online party mixes from YouTube straight from your smartphone as you wait for the tournament to start.
Amplify the volume by using a portable loudspeaker with a superb digital surround audio such as the Beats Pill by Dr. Dre Wireless Speaker. The speaker looks like an enlarged pill with an ergonomic design, making it easier to carry wherever you go. It connects flawlessly to any mobile device using NFC, Bluetooth, or 35mm jack. The best part about the gadget is its long battery life that can stand up to seven hours of continuous music playback, so you no longer need to frequently charge it.
Use Belkin @ TV Plus To Stream Live Media And Sports Content
Who says that you can't watch the real-time event while tailgating? With Belkin @TV Plus, you can use your smartphone or tablet in lieu of an actual TV set. It works this way: Belkin is a digital box that needs to be connected to your cable/satellite box at home. Then, by installing a dedicated application (for iOS and Android), you can access real time channels you are subscribed to using your tablet.
It only requires a reliable Wi-Fi or 3G / 4G mobile internet. The idea of this innovative gadget is to extend your living room TV experience wherever you are. It doesn't intervene with the TV operations back in your house. The best thing about it is that all of your videos are rendered in full 1080p HD resolution. Just provide a tablet stand at the back of your car to enjoy watching the live updates while you and your friends are having fun outside.
Host a Digital Game To Spice Up The Event
One of the 25 tips to better tailgating written by Yahoo Sports is to have games ready to play. It's actually a staple tradition for us. Clichés are any type of card games and beer pong. Why not host a digital gameplay using a mobile device? You can select a gaming application where multiple players can join and compete with each other.
For instance, you and your colleagues can use the latest iteration of Infinity Blade or a number of basketball and football applications. Or, how about the digital version of the traditional NFL Alma Matter of The Year Quiz we usually enjoy in tailgate parties?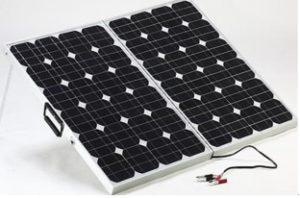 Have A Spare Solar Charger
Of course, how can you be able to use your portable stereo and digital devices if you ran out of power. Your best alternative is a solar-enabled charging device. Though it might be a bit expensive, consider it as a lifelong investment, especially if you are a regular tailgating warrior. In this category, we recommend the ultimate camping buddy 120W folding solar charger kit developed by eco-worthy.
It packs 120-Watt of power in a case that is no more than the size of a portable blanket. It has an excellent power output even if the light source is extremely weak.
No matter what tailgating accessories you've prepared, don't forget to park respectfully. Your "temporary" neighbors might not find your loud music as pleasing as you think. For more tips on tailgating as well as some awesome recipes for your grill, you can visit our blog or subscribe to our magazine. Do you have any tips or tailgating accessories you want to add?