With winter fast approaching and with it comes chilly tailgates. We can wear layers, huddle into groups, and try to stay out of the wind. However, in some parts of the country, it can get dangerously cold. If you live in one of these areas, you might think about investing in a portable heater to bring to your tailgates. Portable heaters are one of the best tailgate items for winter and a great way to stay warm while cheering on your team. If you have ever tailgated in the snow, here are some portable heaters to consider adding to your tailgating gear.
Selecting A Heater For Your Tailgate
Before we get into our recommendations, there are some things we need to discuss. First, is how to pick the right heater for your needs. When picking a heater for tailgating, there are some things to consider. You'll want to make sure that the heater you've chosen is extremely portable, so you can easily set it up at your tailgate. Make sure it fits in your vehicle and you can lift it without strain.
Secondly, you'll want to think about how much warmth you will need. If you're in the Northern states, where winter can bring dangerous levels of cold, you'll want a heater with a high BTU output. Same if you have a lot of people at your tailgate. Finally, you'll want to consider how you can power your heater. If you have a generator or a power station, you can get an electric heater. Otherwise you'll want to look at propane and kerosene options.
Portable Heater Safety
Heaters carry a fire risk, but it's pretty easy to mitigate that risk. The first thing you'll need to do is check with the stadium to see what types of portable heaters they allow. Next, you'll want to make sure that you bring a fire safety kit with a fire extinguisher in case something happens. Then when you set up your heater, you'll want to be really mindful of where you place it. You'll want it away from areas where people could bump into it or knock it over. You'll also want to make sure any cords are out of the way to avoid a tripping hazard.
Portable Heaters For Your Next Tailgate
If you're ready to start shopping, we've got you. Here are our picks for portable tailgating heaters: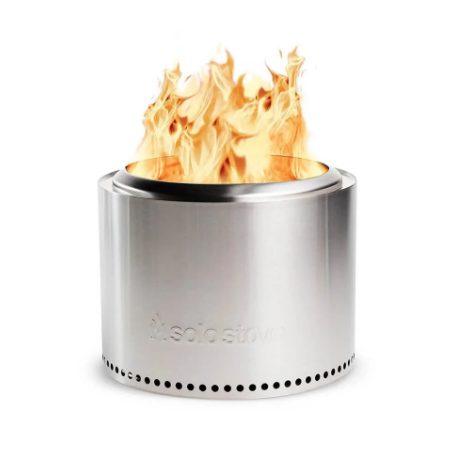 We love the Solo Stove Bonfire. It's part heater, part fire pit. It is a wood burning fire pit, but it is completely smokeless once the fire gets started. You can use any kind of log, including prepackaged logs to make it easier. Lightweight and easy to transport anywhere, this portable heating option easily fits in the trunk of any car. It is also available in multiple sizes, so you can find the perfect one to heat your whole team. When you're not tailgating, it's also a great feature for your backyard.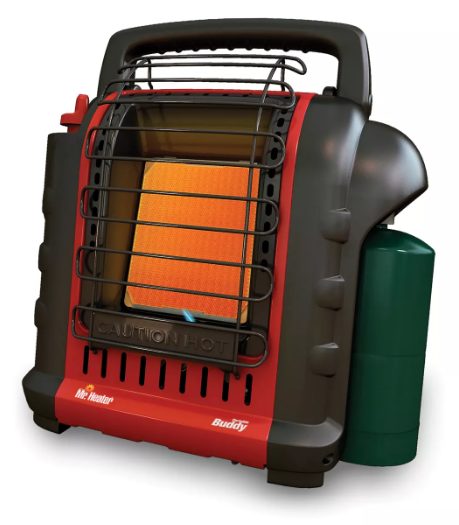 Possibly the most popular camping heater, the Mr. Heater Buddy is one of the best tailgate items for keeping you warm. A propane heater that uses a small 1 lb canister, it has a radius of 225 sq ft which will keep your whole crew warm. It's extremely lightweight at just over ten pounds and can be set up quickly. It's great for a smaller tailgate party.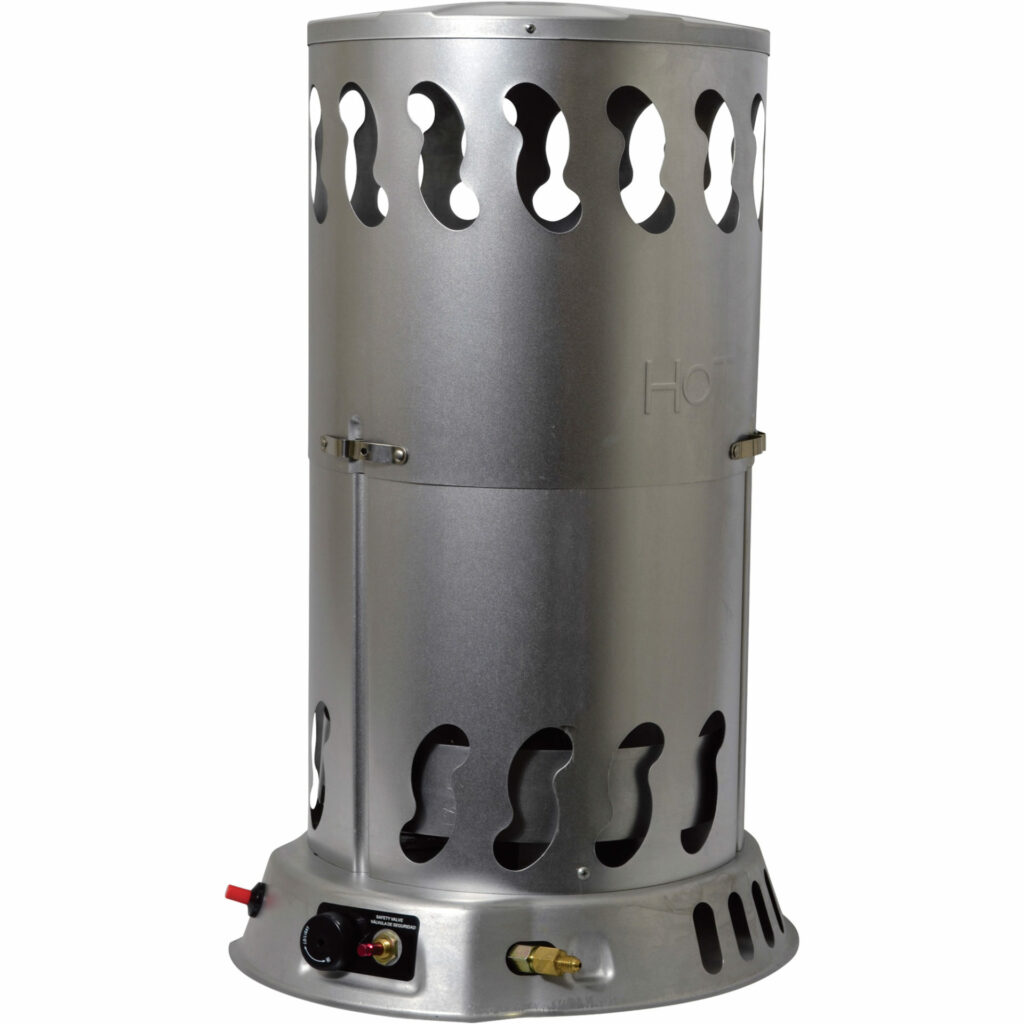 This option is for the tailgating pros who have a large crowd to keep warm. Made by Mr. Heater, this large propane heater uses convection technology and has a BTU output of 200,000. Though larger than some of the other options available, this heater is sure to keep everyone warm. It's also surprisingly lightweight and sets up in just minutes.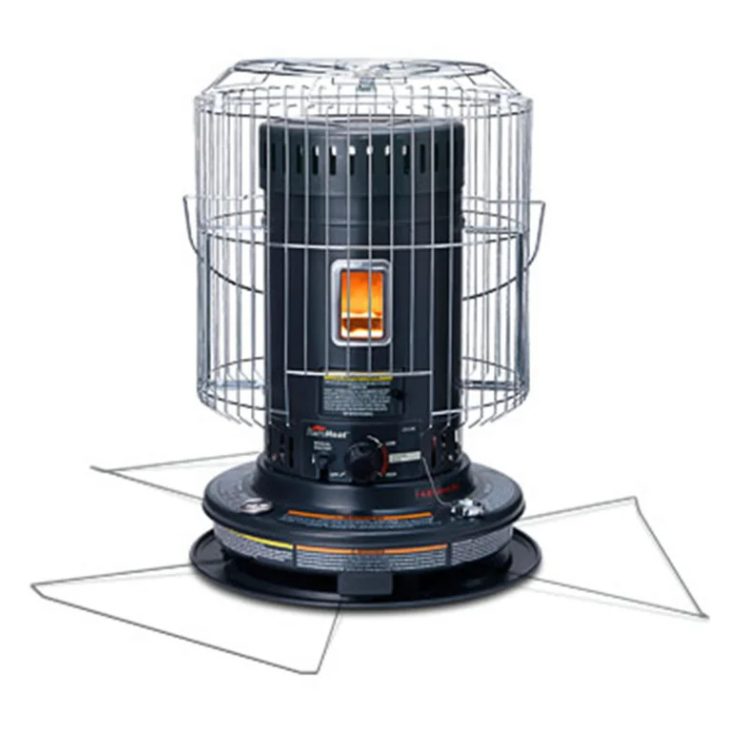 The Keroheat uses kerosene instead of propane or electricity, but it really heats up a space. With a heating radius of 900 sq. ft., this portable heater will run for 12 hours on a full tank. Equipped with numerous safety features, this portable heater can also be set up in a number of different ways. It's a great option for keeping everyone warm on a snowy, blustery day.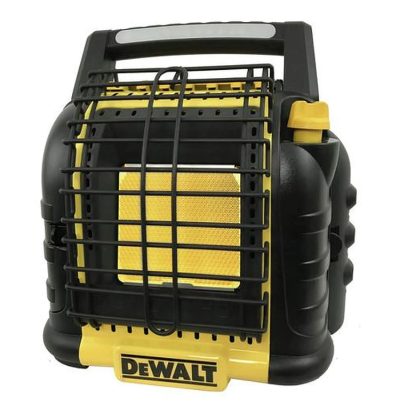 Fans of DeWalt know the quality and versatility of their products. This portable heater is no different. It uses the same DeWalt batteries as their other tools. If you already have a DeWalt drill or power sander, you're good to plug in right away. Just add a propane tank and you can set this heater up anywhere.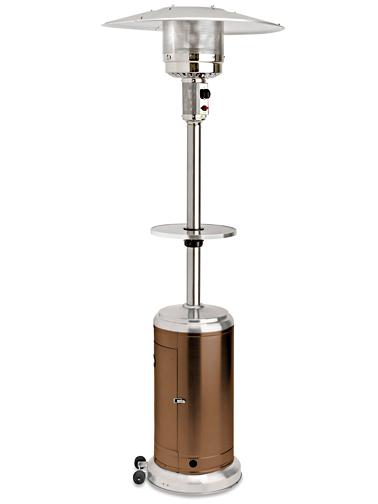 Ideal for both tailgaters and homegaters, a patio heater is another option to consider for your winter tailgating needs. Though probably the least portable of our picks, it does come on wheels and is easy to set up. We love this option for tailgating because it has built-in safety features like automatic shut off if it's tipped over. It's also very versatile, so it's a great investment.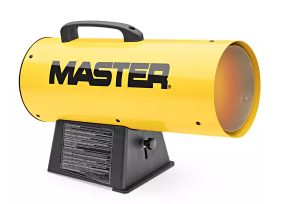 Finally, we have the Master Propane Heater that emits 60,000 BTUs. If you're having a very large tailgate party, this is definitely the heater to consider. It has a radius of 1,500 sq ft and provides instant warmth. It uses a propane tank and can heat an area for the entire tailgate. It's definitely one of the best tailgate items for keeping a whole crowd warm.
These seven heaters are a great option for keeping you and your tailgating crew warm on a cold winter day. No matter which you choose, you'll also stay toasty while cheering on your team. For more of the best tailgate items for winter, shop at our Amazon storefront. We find the coolest and best tailgate items for every season. With our help, you'll have the best gear for the most fun tailgate parties. Be sure to follow us on Facebook, Twitter, and Instagram.