Last Updated on 07/08/2021 by Inside Tailgating
The makers of the Bibo Barmaid wanted to do for cocktails what the Nespresso machine did for gourmet coffee: make it easy to craft a mixologist-worthy cocktail in a matter of seconds – 20 seconds by their calculations! That means, with this handy new single-serve cocktail machine, you can become a full service bartender at your next tailgate without the hassle of packing a dozen different bottles of mixer.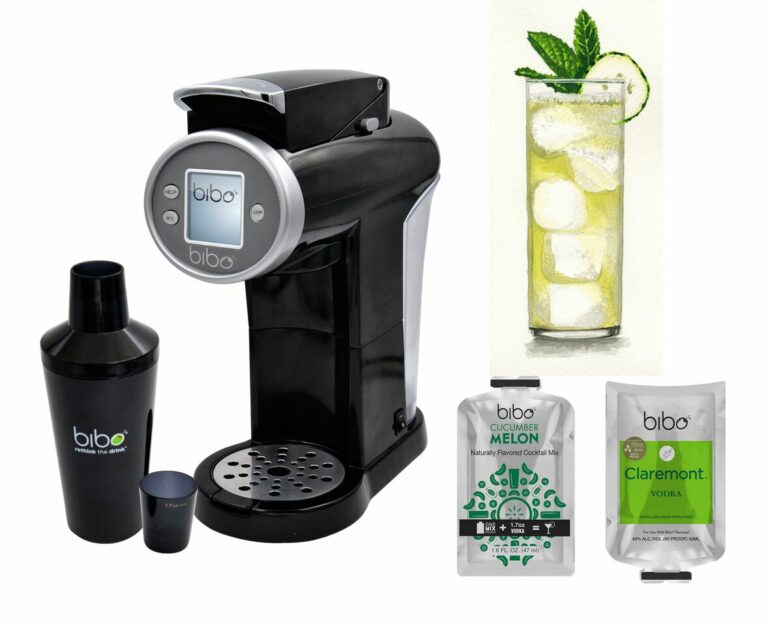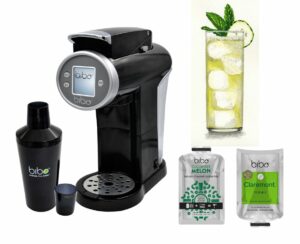 The Bibo – pronounced Beeb-bo for the Latin verb to drink – is a handy, drink-making appliance that comes with individual mixer pouches. Coming soon in 2018 from partnering company, Claremont Distillery, will be single-serving liquor pouches of vodka, rum, tequila and whiskey.
With a Bibo Barmaid, you can become the envy of the tailgate lots for the wide variety of cocktails you can offer: Cucumber Melon Martinis, Appletinis, Mai Tais, Rum Punch, Margaritas and Tangerine Palomas. Three more flavors are due out later this year: Moscow Mule, Whiskey Sour, and John Daly. (What is a John Daly, you might ask? It's an Arnold Palmer with alcohol – iced tea, lemonade and vodka.)
The Bibo Barmaid has been featured on ABC News and also voted as one of the Top 5 Kitchen Gadgets of the Future by Architectural Digest. Their slogan "You bring your guests, Bibo brings the party!" sounds awfully good!
To order one to use at your next tailgate go to Amazon here.