This summer has been a hot one! High temperatures all over the country have made many of us want to stick inside in the a/c. However, a little bad weather has never stopped us diehard tailgaters. No, we come and support our favorite teams – rain, snow, or shine. However, it would be nice if we could support our teams and stay cool. So our team at Inside Tailgating has done a little research to find the best tailgating gear to help you stay cool. We've found a bunch of great things that will keep you cool all summer long!
Battery-Powered Air Conditioning Unit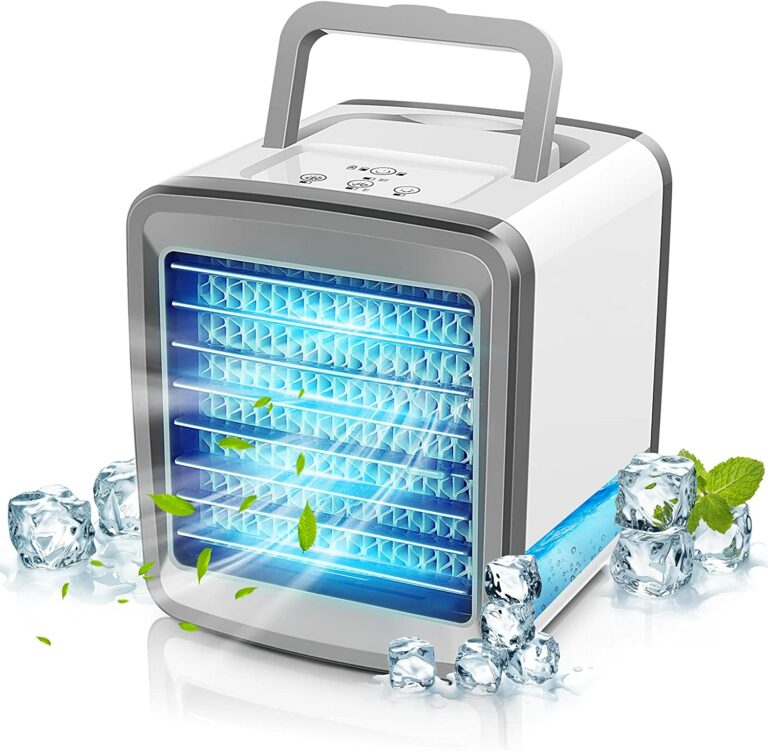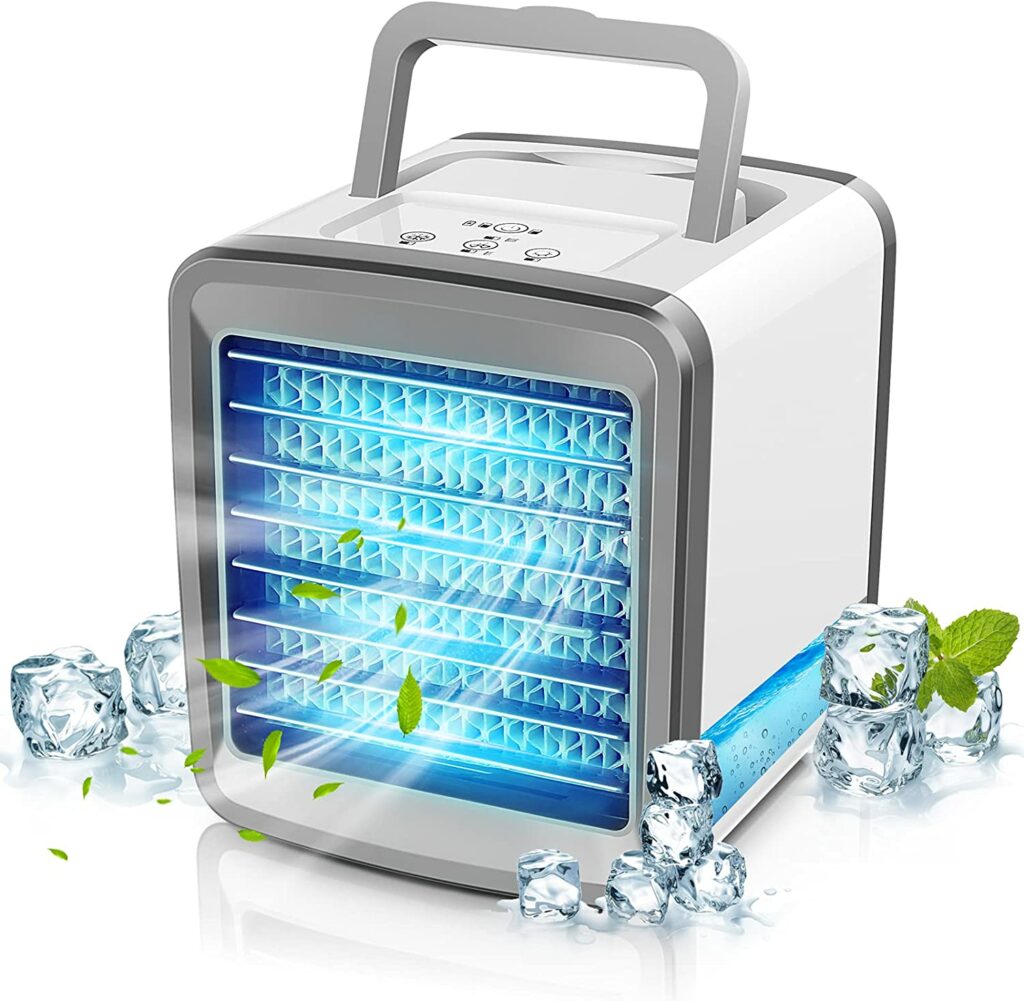 Up first we have the ultimate idea. What if you could just bring an air conditioner to the game with you? We found this awesome portable a/c unit. It charges with a USB plug and provides cool air for hours. This portable air conditioner is definitely made for parties. It has an extra feature that offers multi-color mood lights. Pick your team colors and bask in the cool air. Tailgating has never been so easy breezy. Get yours here.
Portable Battery-Powered Fan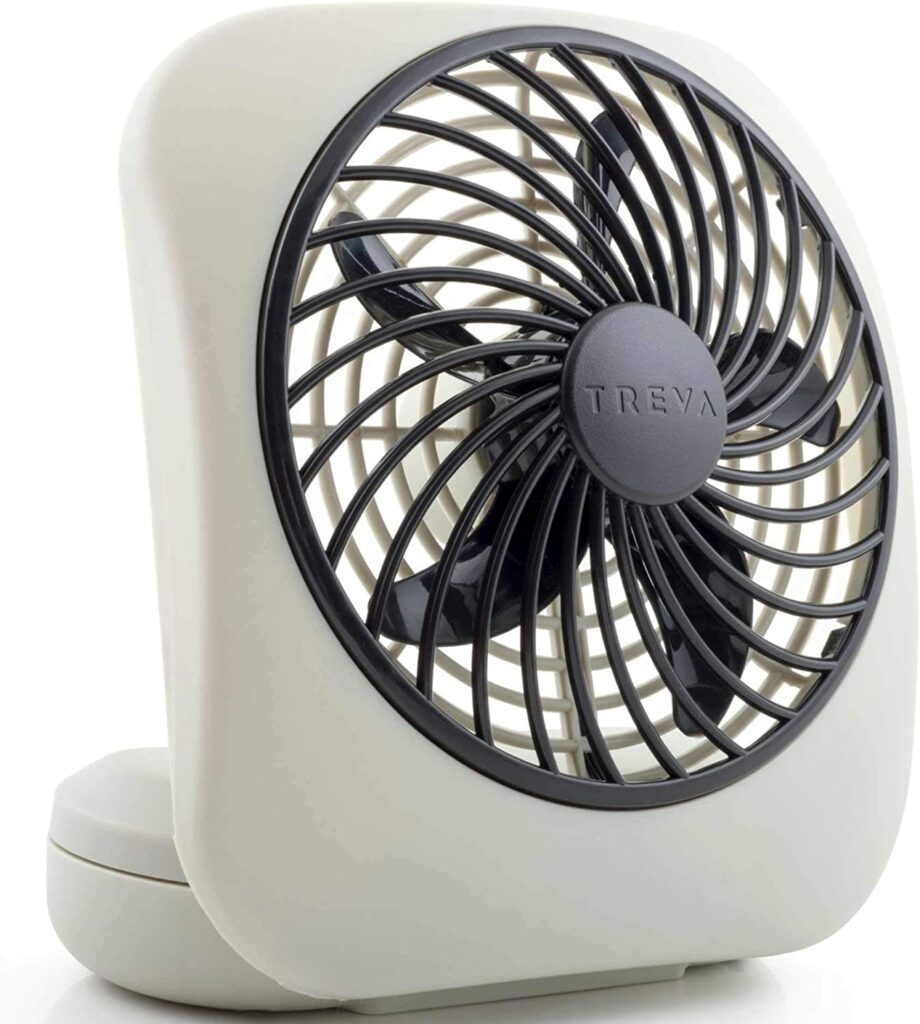 Not only were we able to track down a portable air conditioner, we also found a portable fan. This fan comes complete with its own stand. It offers two speeds to help you best manage the airflow. It's extremely compact, so it's great for on the go. Don't let its small size fool you though, it's a pretty powerful fan. Another great benefit of this portable fan is that it is a great way to keep the pests away and help keep your cold foods cooler while people are eating. They're also affordable enough you can grab a couple depending on your needs.
Personal Misting Fan


When it comes to personal cooling, nothing really beats a personal fan. This model is not just a fan, but it's a mister. Fill it up with some cold water and enjoy as the air hits the gentle mist on your skin. These are great to give to everyone who comes by so they can bask in the mist. We personally recommend putting a couple of ice cubes in the water. You'll definitely cool down during a hot day. You can grab them in multiple colors.
Sports Team Tent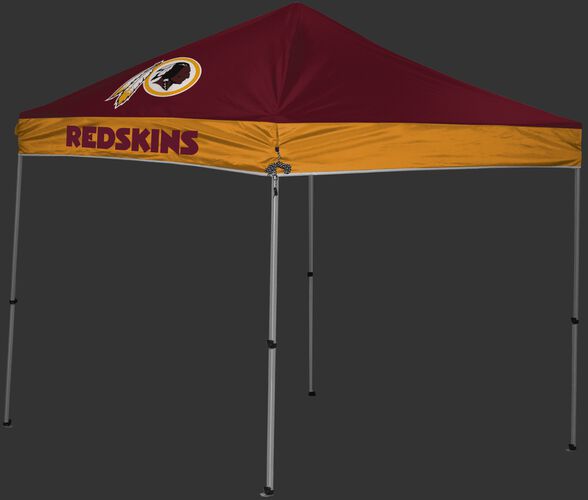 Next up, you want to make sure you get everyone out of the sun. So you'll need a shade tent. Rather than just grabbing any old tent at the nearest box store, why not get a customized tent? For example, we found these team-themed shade tents at Rawlings. They have all your favorite teams from the NFL to the NCAA to even the NHL. You'll be able to show your team spirit and keep all your guests cool in the shade.
An Adult-Sized Kiddie Pool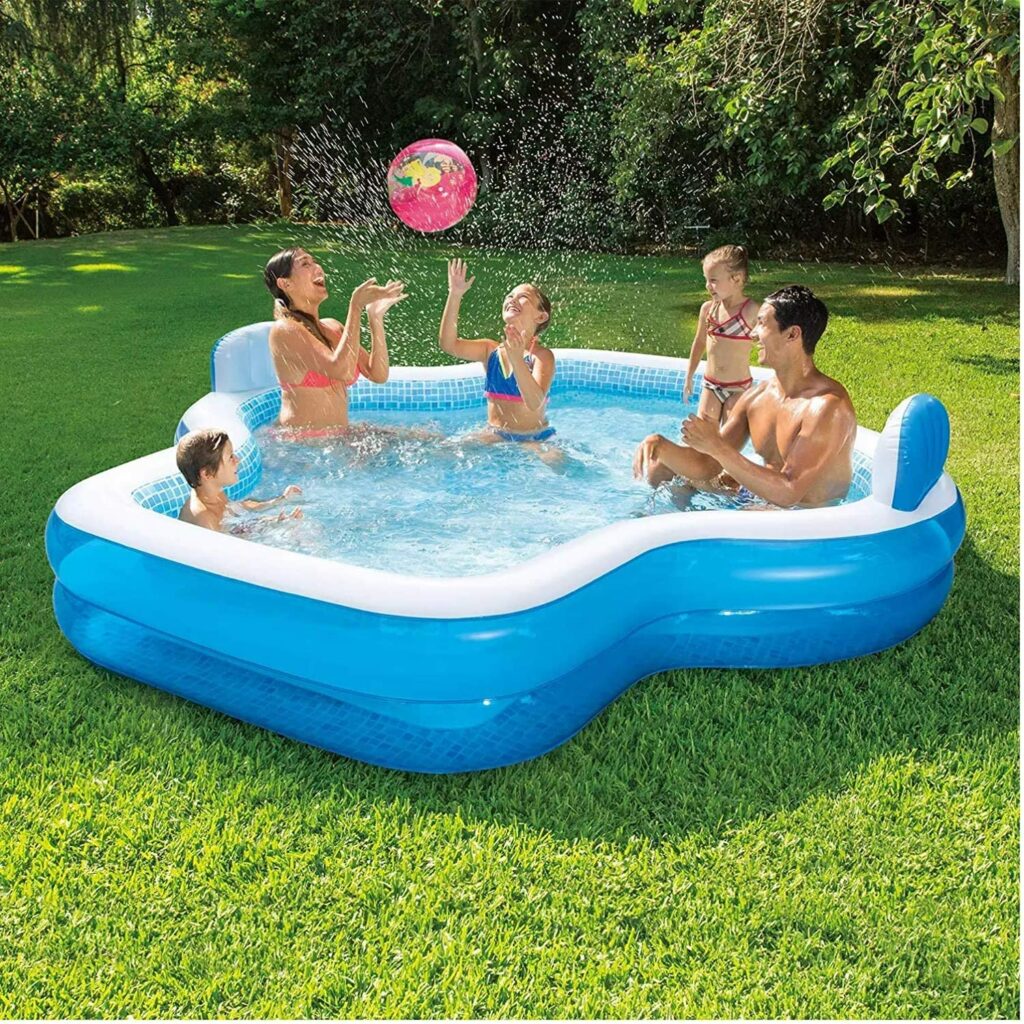 This might be better for homegating, but we never underestimate the creativity of tailgaters. We see all kinds of clever ideas for tailgating gear. This affordable adult-sized kiddie pool is shallow enough you can kick your shoes off and enjoy. It's also deep enough that an adult can sit in it comfortably and refresh. It has two seats with headrests. For homegating, set this up in front of your outside theater and stay cool in your backyard. Buy yours for less than $90 here.
A High-Tech Coozie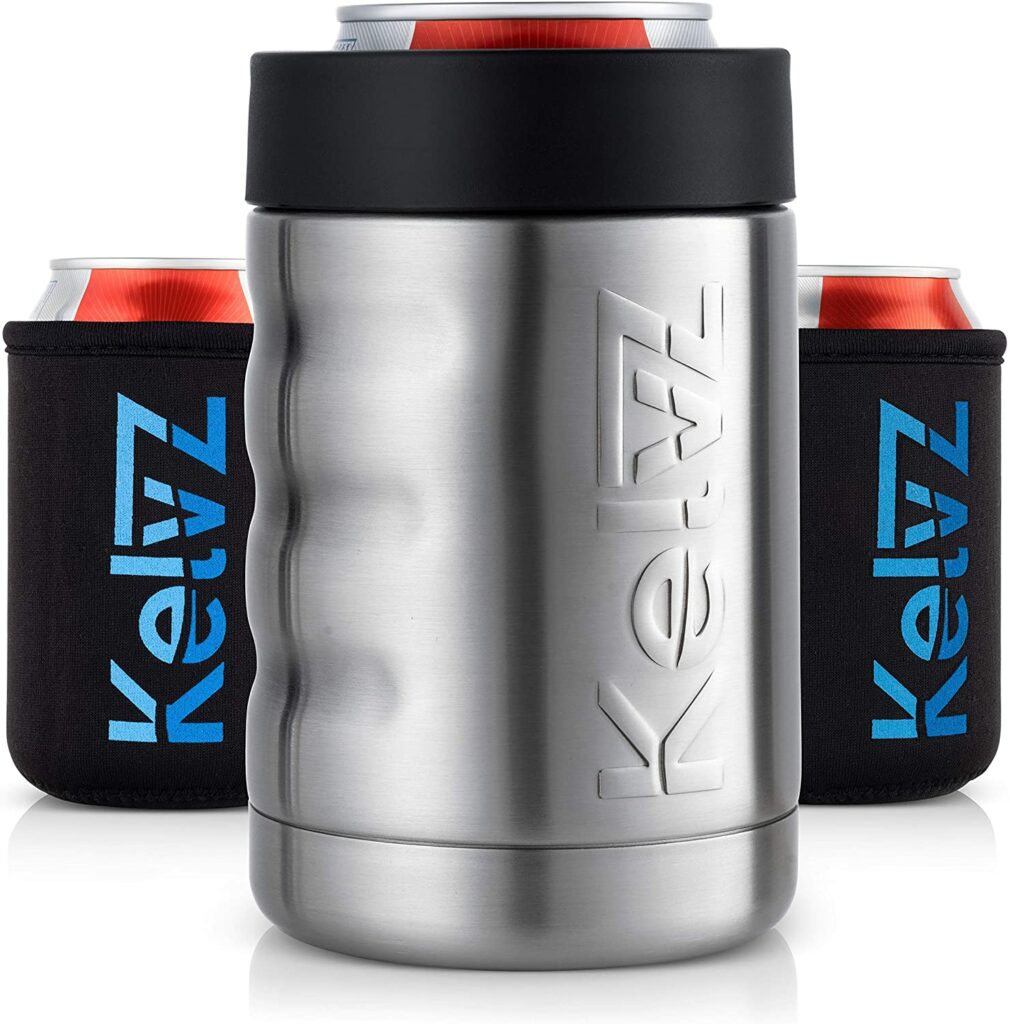 Now, it's not just important to keep yourself cool during a tailgate. You'll also definitely want to keep your drinks cool (especially if it's your beer). Coozies are the perfect way to keep your drinks cool. It offers a double-wall insulation design and a sweat-proof stainless steel finish. They are incredibly durable too, so you'll never have to worry about them wearing down like normal coozies. Pick up a set here.
Bluetooth Battery-Powered Portable Iceless Travel Cooler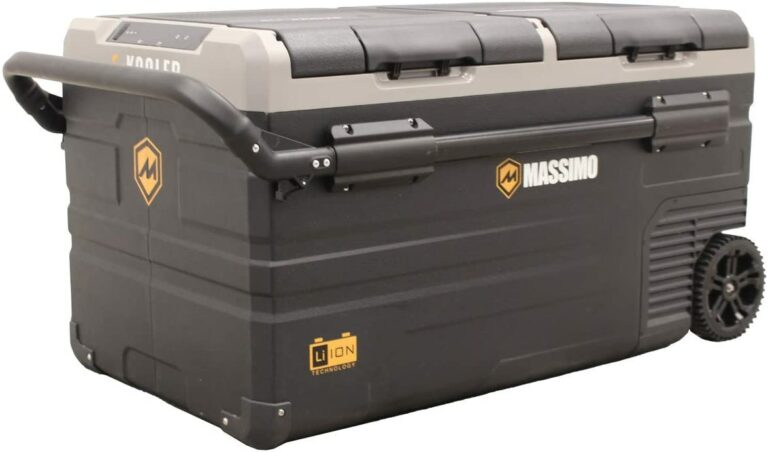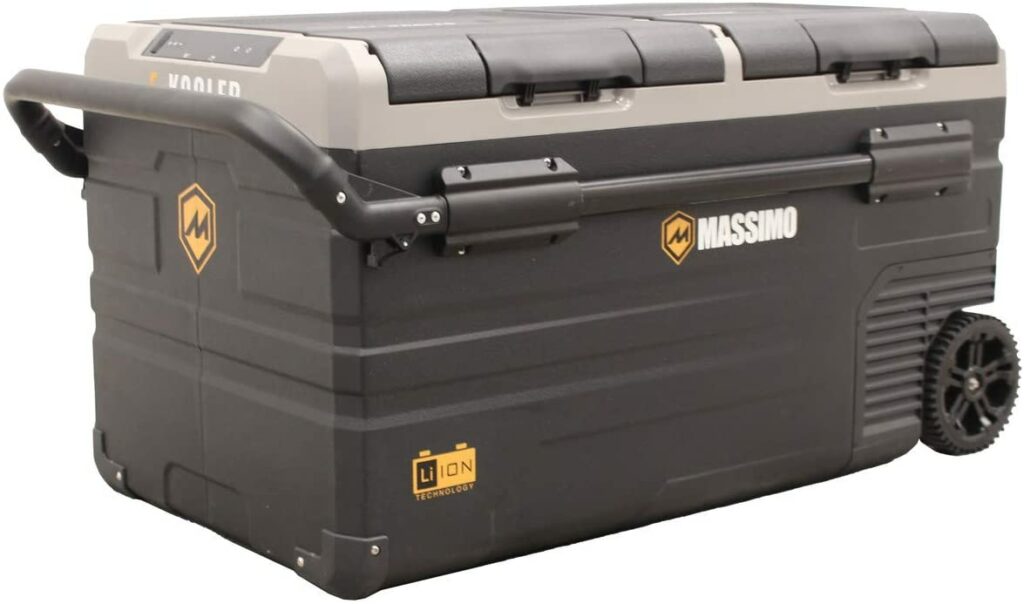 Speaking of drinks, we all know a cooler is a must for summer tailgating gear. However, if you'd like to up your game, we've got the cooler for you. This bluetooth-enabled, battery-powered cooler is basically a refrigerator on wheels. Loaded with cool features, when fully charged this cooler will stay cool for up to six hours. So load it up and go ahead and get to the stadium extra early to set up. You'll be sure everything stays cold. Learn more about the E-Kooler here.
Portable Water Jug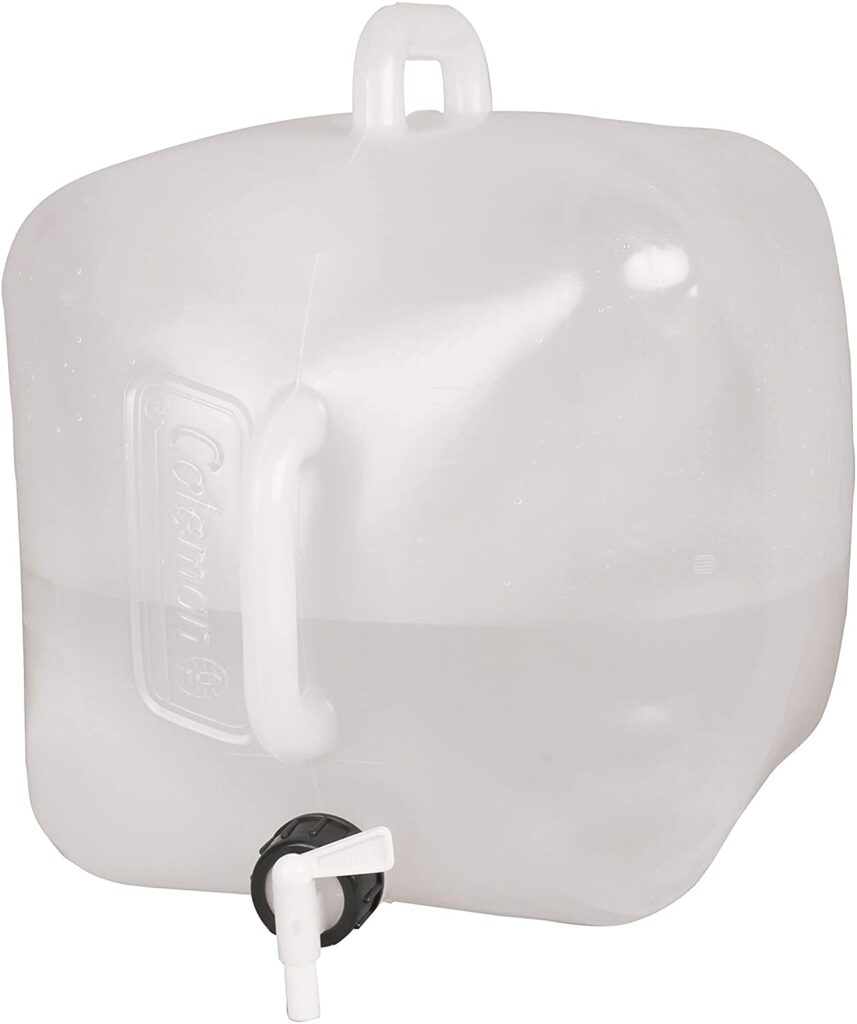 We can't talk about summer tailgating beverages without thinking about water. Staying hydrated is a great way to protect against the sun. It's also great to alternate between water and beer on warm days to stay hydrated. So when planning your tailgate, make sure to bring plenty of water. One of the easiest–and lightest–ways to do this is with a portable water jug. This jug folds up for easy storage. Lightweight, with a convenient handle, it holds 5 gallons of water. You can use this water for drinking, a hand washing station, or to fill your portable misters. Grab yours here.
Portable Ice Maker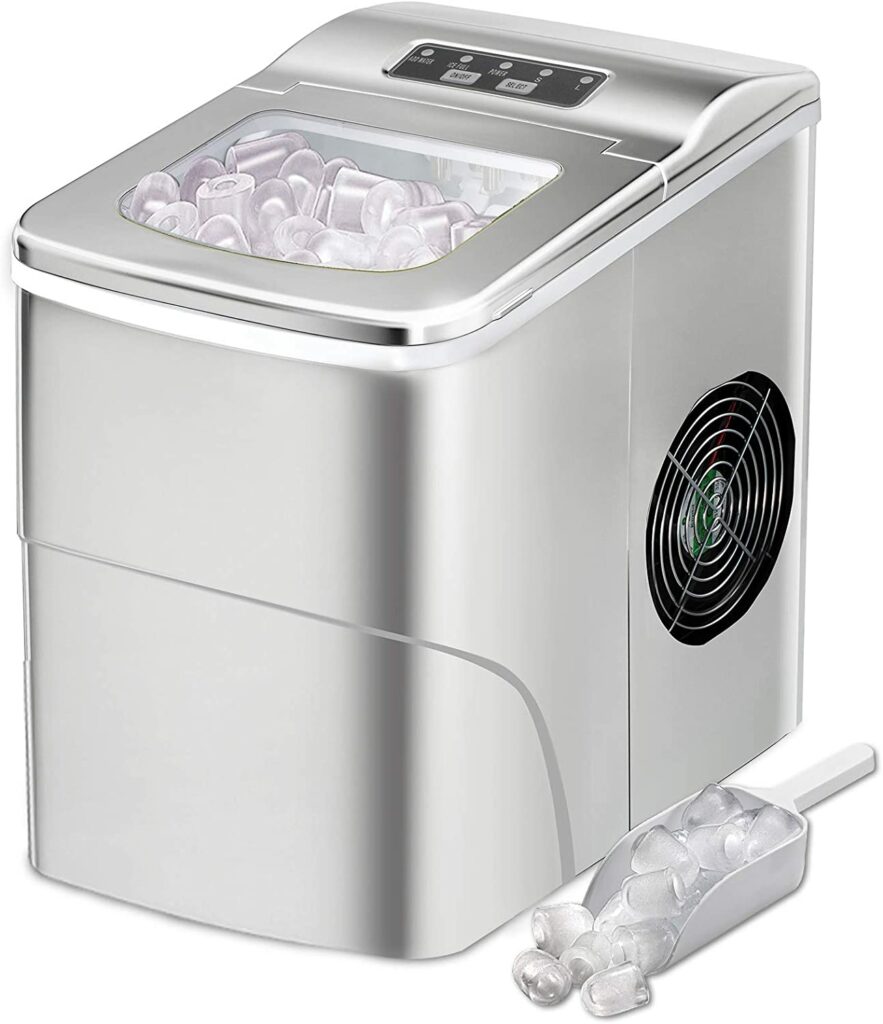 Finally, you're going to want to keep your drinks cool. What's better than having a lot of ice? This ice maker is designed for RVs, so it can easily be powered by your tailgating vehicle. It makes plenty of ice in only six minutes. It's also great as a back up ice maker so you don't have to run down to the convenience store to grab a bag of ice. We love the idea of bringing this and a slushie maker and blending up some margaritas. Buy yours here.
With this tailgating gear, you won't even notice how hot it is outside. Between the shade, the air circulating, and cool drinks, you and your guests may even enjoy being outside.
For more summer tailgating tips, be sure to sign up for our newsletter and follow us on Facebook, Twitter, and Instagram. We share tons of tips, find the coolest tailgating gear, and share tailgating recipes from all over the internet. Our tailgating experts are here to help you have a great time tailgating no matter the weather!