Last Updated on 01/05/2022 by Inside Tailgating
Obviously, when you are out tailgating at the game, you're going to watch the match in the stadium. However, there is a lot of great pre-game television that you don't want to miss. You can learn the stats of each team, hear directly from the coaches and players, and watch some season highlights. Even though it's not one of the most necessary tailgating supplies, it's nice to have a TV to catch up on these things. Here at Inside Tailgating, we're all about leveling our tailgating game. So we've put together this handy guide to help you stream TV at your next tailgate. Let's get into it.
SunBrite TVs Built For Watching Games Outdoors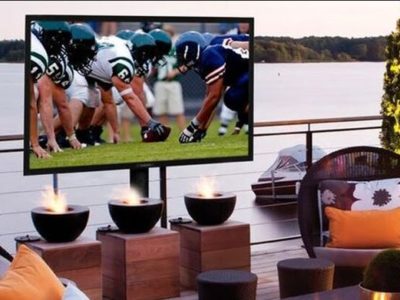 The first thing you need is the television itself. Any TV will do. However, since you are outside, it's a good idea to get a TV that cannot only withstand the elements, but doesn't get a glare from the sun. Enter SunBrite TVs which are made especially for outdoor viewing.
SunBrite TVs are perfect for any game day scenario. Watching under the blazing sun or a pregame drizzle? No problem. SunBrite's products are built with special UV screens to help reduce glare. They come with an outer shell to help protect from rain and the occasional beer spill.
The televisions come in three models: the Veranda, Signature, and Pro, all with a variety of screen sizes. SunBrite also offers a two-year warranty on their televisions, as well as a wireless routing box to make your game day viewing just as fun as the game.
Strategize Your Setup
Once you have your TV picked out, you'll need to find a way to mount it so everyone at your tailgate can see it. There are some really great options for mounting your tv. If you have a hitch on your vehicle, check out the Hitch-N-View TV Mount.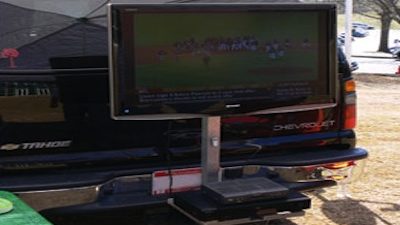 In the early days of tailgating, fans would gather around a radio with antennae to hear what was going on in the sports world. Then it evolved into the snowy black-and-white TV, then the more clear color version of the television. Tailgates today now sport several HD and 3-D televisions with satellite feeds that let you watch games all across the country. The TV holder has evolved as well, with the latest advancement courtesy of Hitch-N-View.
This company, run by three tailgate-loving brothers, invented this sturdy TV stand that connects to the back of any vehicle with a 2½" receiver hitch. Made out of lightweight tubular steel (14 pounds), this also serves as a protector for the inevitable gooniness that occurs when you mix sports fans and alcohol. Now instead of being frightened that some meathead will kick the wobbly table your expensive boob tube sits precariously on, the Hitch-N-View firmly holds the TV in place. Now no more off-target pigskin tosses or staggering tailgaters can knock the television from its rightful place.
There are some limitations, as the stand only accommodates up to 40-inch TVs, but it will also work with some selected larger models, depending on the brand. Orders can be customized for televisions within 10" tall and 14" wide mounting patterns. The Hitch-N-View can only hold 200 pounds, but then again, no decent flat-screen TV even comes close to that kind of weight these days. Also, the makers of this product demand that you not try to drive your car with the TV still hooked up, for many reasons. Unfortunately, there goes your brilliant idea of following your hitched-up buddy out of the parking lot to watch television as you both drive home.
The set-up of this device is quite simple, involving a total of five bolts and four screws, and it's even easier to break down for storage purposes. Although the company's slogan for this product is rather hyperbolic: "The best tailgating accessory since the cooler," it is a pretty handy device and is reasonably priced at $80 with shipping included.
For more information, connect to HitchNView.com.
How To Stream The Pre-Game Action
When you're in a parking lot, it's not like there's a simple cable plug. So you have to get a system that will help you stream all the action. We've got a couple of great options for you to consider.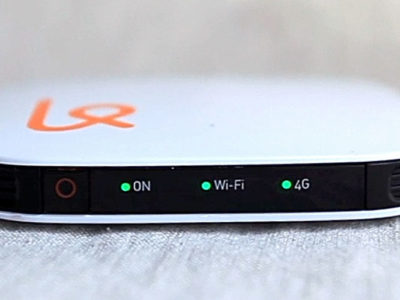 Wifi Hot Spot: If you have all the streaming networks, wifi may be one of the best tailgating supplies for you. This is a great option if you also want a little variety like the ability to play music or have a good internet connection to your fantasy football team. A portable wifi hot spot from Karma is a great option: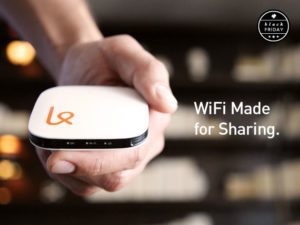 Karma is a portable WiFi hot spot that you can bring to your next tailgate that'll let you stream your favorite drinking jams without any of that annoying buffering, let you know when your rival lost that BIG game, and make your tailgating guests happy in this day and age when everyone HAS to have internet connectivity 24/7.
Here are some of the awesome features of Karma:
Portable WiFi! Imagine that. You'll never have to hunt for reliable WiFi again.
Pay only for what you use. No contracts.
Whether you're in the middle of Kansas or down in Miami, the WiFi follows you.
Karma is now shipping just in time for tailgating season. Grab yours here for just $149.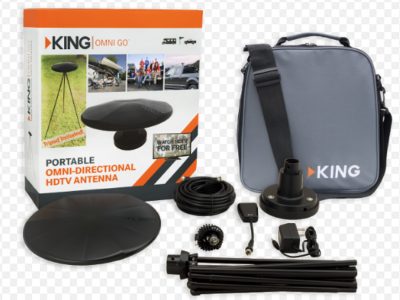 Portable Antenna: If your tailgate for your local teams, an antenna is a great option. You'll be able to get high quality local coverage of the game. We love the King OmniGO for local fans.
The KING OmniGO multidirectional over-the-air HDTV antenna is a must-have for the savvy tailgating fan. Whether you are RVing, camping, heading to the game or just looking for ways to cut the cord because you are tired of dealing with the cable and satellite companies, you should take a close look at this antenna from KING. The industry leader in satellite and OTA antennas has created the first of its kind in the KING OmniGO, a portable antenna that receives free UHF/VHF and FM signals.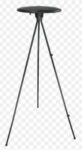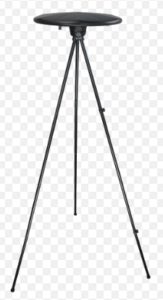 The KING OmniGO compact antenna kit is sleek and weighs only six pounds, so it's easy to pack for your next tailgate or camping trip. You don't have to worry about which direction it is facing because the antenna is amplified to assist in receiving the best quality local HD signals. Essentially, the KING OmniGO does most of the work for you, so you can focus on enjoying yourself and entertaining in style.
Whether you are a tailgater or shopping for an avid tailgater, the time is right to pick up a KING OmnGO portable OTA antenna. Bowl season is here, and soon to follow are the NFL playoffs, Super Bowl, college basketball leading into March Madness, and let's not forget hockey too. For more information, visit KingConnect.com
Satellite Connection: Satellite is a great option if you are following your team around the country. You'll never have to worry about finding a signal, just point the dish at the satellite and stream away. Two of our favorite satellite options are the DISH tailgater and the King FLEX:
The DISH Tailgater and King FLEX are two systems that you should be taking a hard look at if you are searching for portable satellite system solutions. The simplicity and ease of these technologically advanced systems allow YOU to not have to be just that – technologically advanced. I am far from being a technological wizard, but I am 'tech friendly' and that goes a long way in my mind. The dish Tailgater allows you to take the party on the road, out in the lots, or out lost in the woods.
With this system you can entertain folks just about anywhere you want given you have the proper exposure to the southern sky. The programming that is available with dish is amazing and getting better everyday. You can even break out the JAMS with access to SiriusXM satellite radio programming at your fingertips as well. The dish Tailgater is easy to set up and more portable than ever before!! There are a multitude of satellite system models provided by both dish Network and King, so there are satellite solutions for everyone's needs. Get hooked up with the dish Tailgater $350 and watch TV wherever you go with dish.com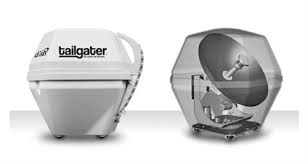 With King FLEX you can access and interface with different satellite service providers including (dish, DIRECTV, and Bell). So, it has exactly what it suggests – the 'flexibility' to provide the type of programming you are accustomed to already. That is incredibly convenient and the way everything should be honestly….we should always get the highest level of accommodation shouldn't we?
Well, with the King FLEX you will be the king. They have even introduced a built-in security system for King FLEX satellite system so you don't lose the 'keys to the kingdom' as it were. Simplicity, functionality, and superior design is what King promises and they deliver. King FLEX $649 king.com
Though having a TV is not the most necessary of tailgating supplies, it certainly is an awesome option. All you need is a couple of supplies and you can start streaming commentary no matter where you've set up your tailgate. For more ways to make your homegate special, sign up for our newsletter and follow us on Facebook, Twitter, and Instagram. Also share your tailgating and homegating ideas in the comments below or tag us on social media!