Who says sporty can't be runway chic? You can still dress cute and beat everyone at cornhole. If you're heading out to tailgate this season and you aren't sure what to wear, this tailgating accessories guide can help. We'll show you how to pick out what to wear, where to buy it, and how to support your team while still being your fashionable self. Let's get started!
Comfort Rules All
When it comes to picking your outfit for tailgating, comfort is the most important thing. You want something casual that you can move in. Between playing tailgating games, cheering on the team, and the occasional keg stand, you definitely want an outfit that will perform. Pick clothing made of materials that are loose, breathable, and stretch easily.
It's also good to pick pieces that are easy to clean and stain-resistant. Between the BBQ, the booze, and the blitz, things can get a bit messy at tailgates. You don't want to wear anything you'd have to have dry cleaned. Finally, pick something you feel confident in and that you love to wear. If you're happy in your outfit, you'll feel happy at the game.
Layers Are Your Best Friend
During the Fall and Winter seasons, no matter where the game is played, the weather can be really unpredictable. As experienced tailgaters can tell you, the sunniest days can sometimes bring rain and snow. Other times you're prepared for a cold and snowy day and it ends up sunny and mild.
The best way to prepare for these weather shifts is to wear lots of layers, that way you can easily put on and take off pieces as needed. Start with tanks or tees, then layer sweatshirts, sweaters, or jackets. Just make sure that you have somewhere to put the clothes you take off. For example, a cute bag or tying your sweatshirt around your waist.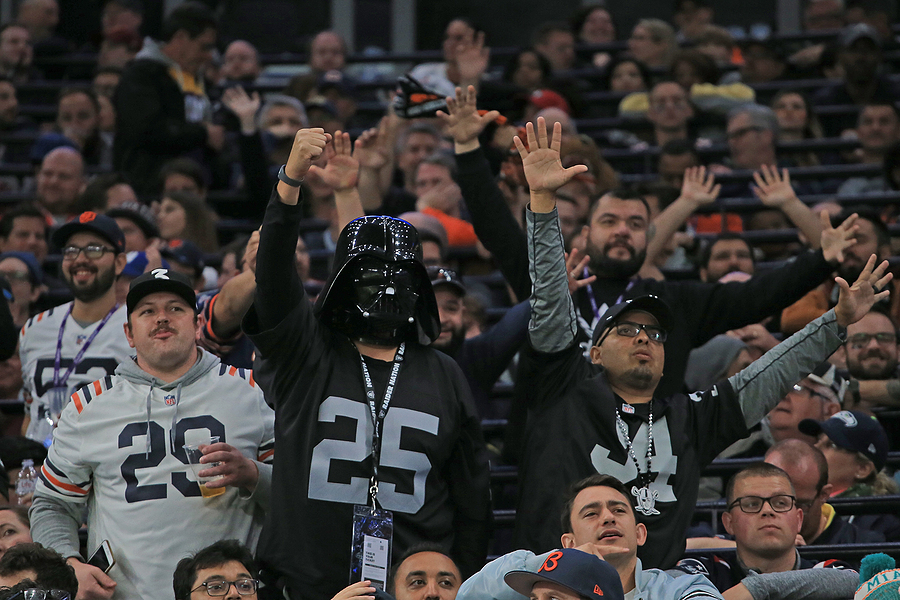 Tailgate Accessories Make The Outfit
Since you really want to keep things cool, comfy, and casual at a tailgate, where you can best show off your personal style is with some fun tailgating accessories. Think about adding pieces to your look to take it to the next level. Play with hats, scarves, bags, and jewelry to make your outfit stand out in the crowd. Since you'll be out in the sun all day, you'll also want to make sure you have some sun protection as well. So make sure to have things like sunglasses, sun hats, and sun sleeves incorporated into your outfit.
Fabulous Football Footwear
Finally, when picking footwear, always prioritize comfort. You'll be walking all over the parking lot, standing in lines, and dancing when your team wins. There's nothing that will bring down the tailgating party mood like swollen, achy feet. Think about the most comfortable shoes you own and go from there. Make sure to also wear good socks to stay dry and comfortable. Great options include sneakers, slip-ons, and boots. Always avoid anything with a heel or a slippery sole.
For some fun footwear, we recommend looking at team-themed sneakers. You can find sneakers in the colors of your team like these Texas A&M Adidas trainers or these New England Patriot Nike trainers. You can also find cute sneakers with team logos like these adorable Ohio State Buckeyes tie-dye sneakers. You can also get creative and make a pair of your own.
Some Tailgating Fashion Don'ts
Fortunately, dressing for a tailgate is pretty relaxed so there aren't that many don'ts. However, you do want to avoid some things:
● Don't wear open-toed shoes: Although the weather may call for sandals, it's always best to wear closed-toed shoes. This will protect your feet in the crowd from being stepped on or spilled on.
● Don't wear anything too tight: One of the best things about tailgating is all the food. So make sure you wear something that has some flexibility for when you go for the second helping of the best ribs you've ever tried.
● Don't wear clothes that don't breathe: Even on the coldest days, it can get hot and sweaty in a crowd. So make sure whatever you wear is breathable or moisture-wicking.
That's it for the don'ts. Just think about all the things you'll be doing and make sure what you are wearing will work with those activities.
Where To Shop For Team Apparel
The next thing you need to know to put together your perfect gameday look is where to shop. You definitely want to have some tailgating accessories to represent your team. Whether you want to be a superfan and wear head-to-toe team colors or logos or want a more subtle nod like a scarf or hat, you'll definitely want to start at your team's official store. They have tons of great basics but also some fun stuff. The next places you want to consider shopping are with retailers that carry officially licensed material. Here are some of our favorites.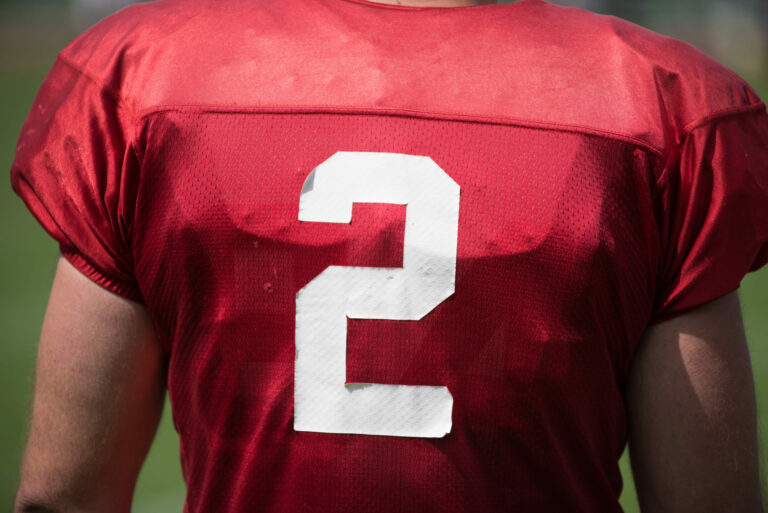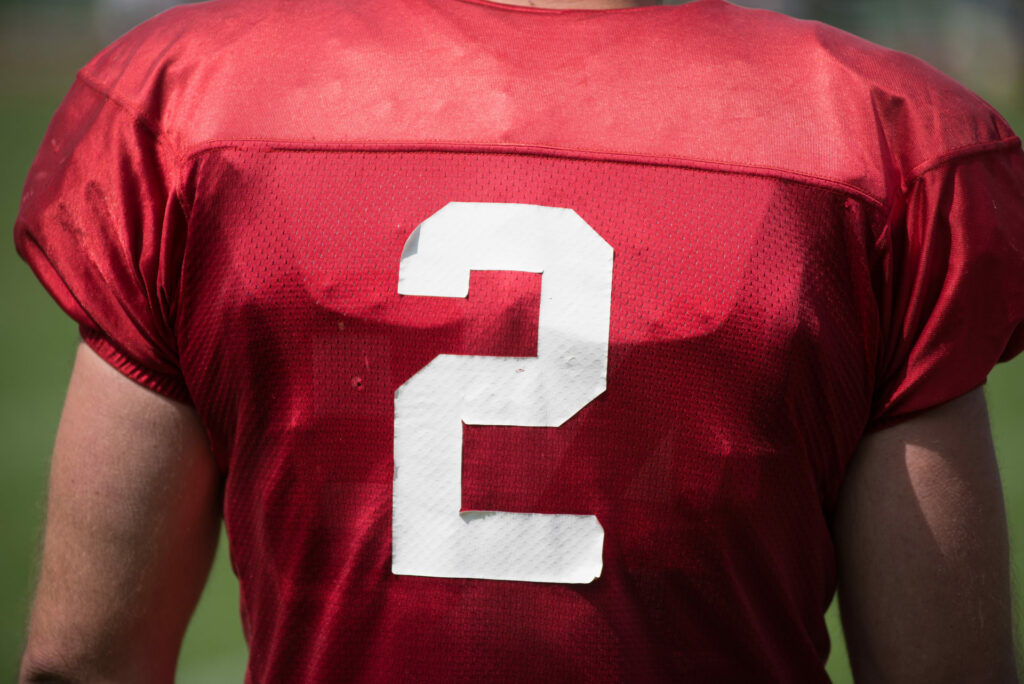 For NFL football tailgate accessories and apparel:
● Fanatics
For NCAA football tailgate accessories and apparel:
● The SIAC
● College Football Playoff Shop
● Academy
We would also recommend checking out Etsy. Some really creative fans make some very cool tailgating accessories that can be customized for your particular style.
Tailgating Favorite Fits
When picking out your outfit, some pairings are always gonna be a winner at a tailgate party.
Our favorite Fall outfit pairings:
● Sweatshirt + jacket + shorts
● T-shirt + jacket + shorts
● Tank + cardigan + jeans
● Jersey + jacket + jeans
● Long sleeve t-shirt + vest + leggings
Our favorite winter outfit pairings:
● T-shirt + coat + joggers
● Sweatshirt + coat + leggings + boot socks
● Jersey + long sleeve t-shirt + coat + jeans
● Sweater + coat + jeans
● T-shirt + hoodie + coat + jeans
These pairings are a great place to start because they have the flexibility of layers and the comfort you need for the game. Don't be afraid to wear overalls, a romper, a sundress, or anything that is comfy and casual. Just remember the tailgating accessories basics.
Putting together the perfect outfit for game day is really just about finding your unique tailgating style. You don't even have to buy anything new. Everyone has a casual style that can be elevated with team colors, logos, and football-themed items to the perfect tailgating look.
For more ideas on what to bring to your tailgate, follow us on Facebook, Twitter, Instagram, and check out our Amazon Storefront. We have everything you need to know about tailgating for first-timers and seasoned pros.
Let us know in the comments your favorite tailgating accessories! We can't wait to see it at the game!