Last Updated on 07/08/2021 by Inside Tailgating
It's against company policy to win your own contest, right? Well, dadgum, because one look at all the customized tailgating party supplies on the Two Funny Girls website, and I want in!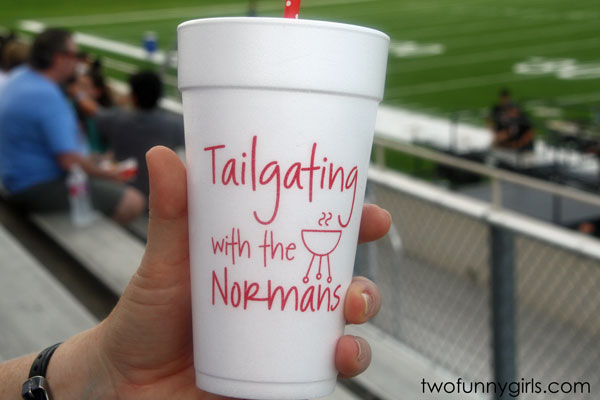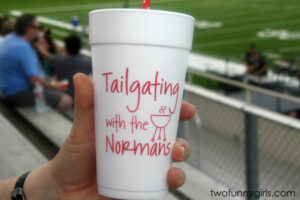 Talk about taking your tailgate to the next step? Serve up your favorite signature cocktail in 50 foam cups personalized with your name and favorite football graphic! Or pass out these personalized napkins with a plate of chicken wings or brownies. Wrap your sandwiches or line the chip baskets with this who-would-have-figured personalized wax paper.
Want a great gift idea for the sports-loving women in your life? How about a cool see-through tote bag to take through security at the stadium? Beats the heck out of a plastic bag.
All you have to do for a chance to win ALL of these prizes, which are valued at more than $100, is to enter here. You have until noon on Wednesday, Oct. 31 to do so, assuming I don't figure out a way to rig the contest before then!
Yours truly,
Carroll Walton, Content Editor for Inside Tailgating
(yep, Two Funny Girls, that's two Rs and two Ls in Carroll…wink)