Is horse racing and homegating your cup of tea? Can you not wait for the Kentucky Derby to roll around each year? If so, you are in luck because it happens on May 1, 2021, which will be here before you know it. If you love the Kentucky Derby, then you must be excited for the Preakness Stakes. This event is set for May 15, 2021, which is shortly after the Kentucky Derby. That means a couple weeks full of horse racing!
Some enthusiasts are excited about going to the event in person, but most of us are staying home to watch the races. That just means no lines for the bathroom and the ability to plan your homegating party the way you want it!
Just because you won't be attending in person doesn't mean you should avoid wearing a fantastic outfit and hat. The Kentucky Derby is the place to showcase the best of the spring collections and for you to show off your inner Southern Belle. So remind your guests to dress up and get ready to have an amazing experience watching the races from home. But the first thing you must do is, plan out your homegating drink menu. We have the cocktail recipes that will make your horse race homegate a success.
Mint Juleps are the bread and butter of cocktails at the Kentucky Derby. Everybody wants them because they are easy to make and are delicious. However, Mint Juleps aren't what we're focusing on today.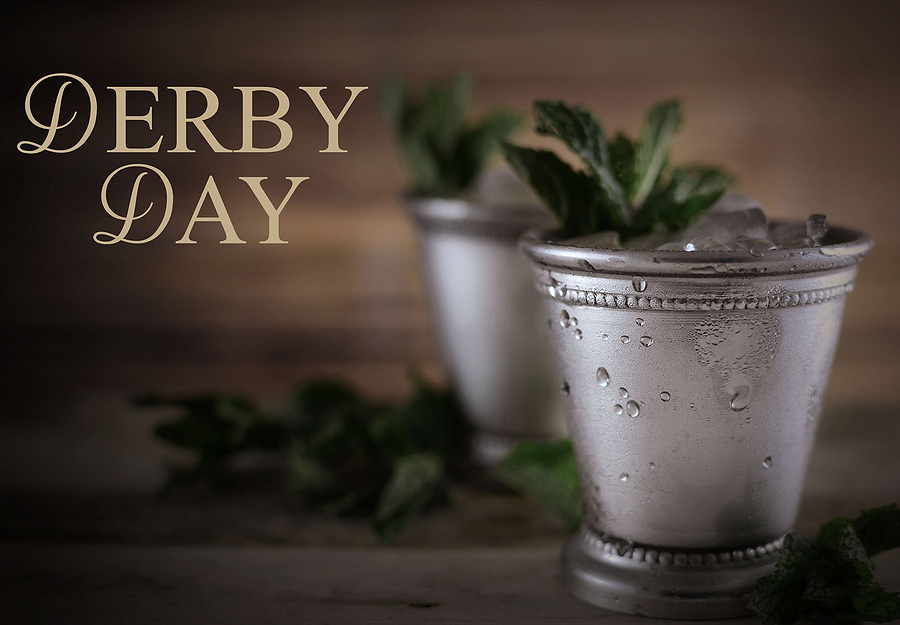 There are so many great cocktail options beyond the traditional Mint Julep to try out such as the Brown Derby, Green Derby, and Jockey Club. If that sounds like a plan, you aren't going to want to miss this. So, please, stick around and read on to learn more. You'll be glad you did when the Kentucky Derby or Preakness Stakes arrive.
Try These Drinks For Your Kentucky Derby Homegating Party
1. The Brown Derby
Despite what some horse racing fans might believe because of this cocktail's name, the Brown Derby is not named after the Kentucky Derby. FYI, it got its title from the Brown Derby hat-shaped Los Angeles diner. This homegating party drink is also sometimes called the De Rigueur Cocktail. The recipe shouldn't give you any problems. It only contains three ingredients.
Brown Derby
Ingredients
1 1/2

Fl Oz

Bourbon Whiskey

1

Fl Oz

Grapefruit Juice

1/3

Fl Oz

Maple Syrup
Instructions
Shake all ingredients with ice and fine strain into chilled glass.
2. The Green Derby
The Green Derby is a perfect homegating party drink. It is similar to a Brown Derby but combines grapefruit juice and Tincup whiskey. The cocktail tastes delicious, goes down smooth, and has a delightful appearance. You can drink this option alone or make and consume them with friends at a small gathering. What do you need to make a Green Derby? We are glad you asked.
Green Derby
Ingredients
2

Oz

Tincup Whiskey

3/4

Oz

Grapefruit Juice

1/2

Oz

Grade A Maple Syrup

1/2

Oz

Ginger Syrup

2

Dashes The Dead Rabbit Orinoco Bitters
Instructions
Add all ingredients to a shaker with ice and shake until well-chilled.

Strain into a coupe glass.
3. The Jockey Club
Those that find a Manhattan too bitter might appreciate the Jockey Club. This cocktail is a close cousin to that recipe, but it's sweeter thanks to the maraschino liqueur. This homegating party beverage is yummy and pretty. Not to mention, it will give you and your friends buzzes.
Jockey Club
Ingredients
1 1/2

Fl Oz

Rutte Dry Gin

3/4

Fl Oz

Créme de noyau liqueur

3/4

Fl Oz

Lemon Juice

1/4

Fl Oz

Sugar Syrup

2

Dash Angostura Aromatic Bitters

2

Dash Orange Bitters By Angostura
Instructions
Shake all ingredients with ice and fine strain into chilled glass.
4. The Horse's Neck
In the 19th century, a horse's neck was nothing more than a tall and refreshing non alcoholic ginger ale. The recipe changed over the years, though, and now contains a jigger of rye or bourbon. You only need three ingredients to make this cocktail and a lemon peel to garnish it. It doesn't get much easier than that.
Horse's Neck
Ingredients
2

Oz

Bourbon Whiskey

3-5

Oz

Ginger Ale

2-3

Dashes Bitters
Instructions
Drape the spiral of a lemon peel over the rim of a collins glass so it twists around inside. Secure one end of the peel over the lip of the glass.

Fill the glass with ice cubes.

Pour in the bourbon and top with ginger ale.

Add a few dashes of bitters.

Stir well. Serve and enjoy.
5. Southern Sweet Tea Jam
A delightful glass of sweet tea in the spring/summer is satisfying. However, you can give the beverage a twist for your party and transform it into a Southern Sweet Tea Jam cocktail. It will quench your thirst and delight your taste buds. Now that's a win-win.
Southern Sweet Tea Jam
Ingredients
2

Oz

Seagram's Sweet Tea Vodka

1

Oz

Lemon Juice

1/2

Oz

Simple Syrup

1

Spoonful Strawberry Jam
Instructions
Add all ingredients to a cocktail shaker with ice.

Shake hard to chill and combine ingredients.

Strain into your glass over fresh ice.
6. The Black-Eyed Susan
Did you know that the blanket used to drape the winning horse following the Preakness Stakes has Black-eyed Susans in it? Well, it does, and those flowers are what inspired this cocktail's name. Before beginning this project, it is good to know that the recipe makes two 12-ounce glasses.
Black-Eyed Susan Cocktail
Ingredients
3/4

Cup

Orange Juice

1/2

Cup

Pineapple Juice

3

Tbsp

Vodka

3

Tbsp

Light Rum

2

Tbsp

Orange Liqueur

Crushed Ice

Garnishes: Lime Slices, Fresh Cherries
Instructions
Stir together first 5 ingredients. Fill 2 (12-oz.) glasses with crushed ice. Pour orange juice mixture over ice. Garnish, if desired. Serve immediately.
7. Hats Off Julep
If you are craving something a little minty, then we have the perfect drink for your homegating party. This is a twist on the classic Southern Mint Julep. The fruit and mint work hand in hand with this drink. It is perfect for any event, including the Kentucky Derby!
Hats Off Julep
Ingredients
Instructions
Muddle mint and berries in a julep cup. Add Cruzan® Estate Diamond® Dark Rum and Turbinado Syrup and fill with crushed ice. Take a bouquet of mint and rinse with water, then sprinkle mint with powdered sugar and garnish with 3 speared Blackberries.
8. Kentucky Mule
If you go to any event or restaurant there will definitely be a Moscow Mule on the menu. This is a very popular drink which combines vodka, ginger beer, and lime. But if you want to switch this up so it fits the theme of the Kentucky Derby, then you just need to switch some of the ingredients. Turn your Moscow Mule into a Kentucky Mule! All you need is 4 simple ingredients and copper mugs.
Kentucky Mule
Ingredients
2

Oz

Bourbon

1/2

Oz

Lime Juice

Ginger Beer

Garnish: Mint Sprig
Instructions
9. Woodford Spire
Are you looking for something a bit lighter for the spring event? Then this cocktail is the one for you! This cocktail is a little bit of sweet and a little bit of sour all mixed with an amazing bourbon whiskey. It will delight your taste buds and leave you wanting more.
Woodford Spire
Ingredients
1.5

Oz

Straight Bourbon Whiskey

2

Oz

Lemonade

1

Oz

Cranberry Juice
Instructions
Add ingredients to mixing glass and stir.

Garnish with a lemon twist.
The horse racing season is upon us. That means it is time to figure out how you are going to WOW your guests at your homegating party. Use these recipes for your homegate party, and let the fun begin. Go ahead, live a little, get your drink on, and have a good time.